via my Apartment Guide living room design picks 2011
I love to design a room and dream up the various ways style can come together depending on the choices you make. While I love dreaming about what it might look like by pouring over magazines and perusing Pinterest, if you are like me eventually you need to nail down what YOUR style will be. You can really look at pictures all day and find probably a million options. None of which may be right for you.
That is where the inspiration board comes in because it makes you commit to something, at least on paper! For me, accepting that I have a 2500 square foot house to decorate and not six houses around the world is the first step towards making a more realistic decision. You can't choose everything you love, but what you choose can be a style you'll really love.
Last year I had fun designing inspiration boards for a fun contest over at Apartment Guide and on June 20th a new group of bloggers will take the reigns and design new inspiration boards! I'm excited to see who the bloggers are this time and what they come up with!
For my boards last year, the rooms had specific style and budget guidelines of course so they weren't necessarily my own dream style or what would work in my own home. But it was fun to imagine a room on a budget where MY money wasn't involved and there were no specifications as far as how big the room was or any existing features or furnishings we had to work around.
When our own budget and our limitations come into play, making decisions for our style can be a wee bit more complicated than just dreaming up a design board.
Our style becomes less about idealistic dreams and more about the balance between our home dreams and reality. Our reality might include a small budget, a less than ideal home, pets and children we plan to keep (HA!), hand-me-down furnishings we need to use and more!
Yet, isn't working with what we have (budget-wise and other-wise!) what makes our style unique and authentic?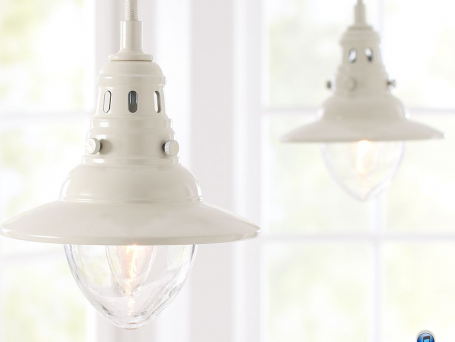 via my "Traditional" Coastal Home Office Design Board
I like to see some real-life character and individual personality to bring depth and beauty to the surface.
Those quirks and limitations we have to work around are what define our current style and make our home come alive with a true creative spirit!
Your style will evolve and change in various seasons and times of life because you have different things to work with. It is a very fun challenge to work with what you have to create authentic style!
My daughters and I are having a blast dreaming about redesigning my home to better suit our needs and style. I can not WAIT to show you how our plans are coming together and take you along on this big transformation that is already under way! Eeeeeeee! Stay tuned for some before pictures and details of where we are headed style-wise at my place!
Good luck to the new group of bloggers at Apartment Guide's Your Picks Your Place Sweepstakes! It will be fun to follow their designs!
Do you enjoying creating a fresh style using what you have?
Stay tuned to Apartment Guide for a chance to win $10,000 to redo YOUR place to fit your personal design style, www.YourPicksYourPlace.com.  You can like Apartment Guide on Facebook, follow them on Twitter @AptGuide and "circle" them on Google+ for real-time tips and updates on decorating your space! Apartment Guide and owner Consumer Source, Inc. partner with bloggers such as me to participate in blogger programs.  As part of that program, I received compensation.  They did not tell me what to purchase or what to say about any products and believe that consumers and bloggers are free to form their own opinions and share them in their own words. Consumer Source's policies align with WOMMA Ethics Code, FTC guidelines and social media engagement recommendations.