My new cousin. I love her already.
Hi! It's me, Lily. I'm here today doing a guest post on Jack's blog.
He did a nice post about 10 things he loves about me, so I snuck onto his blog today to write a post about what we love about him.
1) Jack is cute. I mean…you already knew that. But seriously, how could we not love this face.
2) He takes naps with me.
3) He'll stop at nothing to be comfy and doesn't care how ridiculous he looks.
4) He is a big scaredy cat. He tiptoes in risky situations and has to be picked up and carried sometimes. Jack teaches me a lot of things, but I try to teach him to be more brave.
5) He knows when enough is enough. Sometimes he goes a little crazy barking at funny business outside, and he knows right away when mom talks to him that he needs to calm himself down with a timeout in the bathroom. He goes right in there all by himself.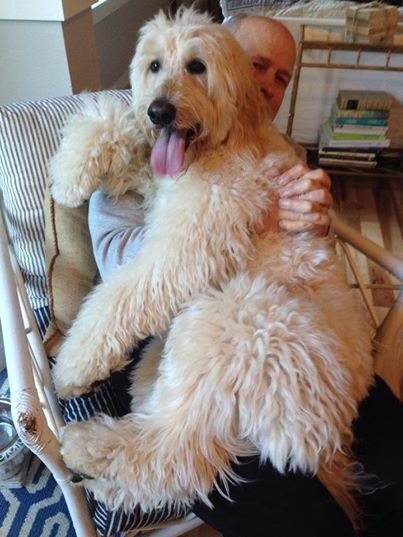 6) He doesn't let his size stop him from being the cuddly lapdog he wants to be.
7) He gets into mischief at least once a day. But he knows that as long as he's cute and flashes a little smile, he'll make my family laugh.
8) He's an athlete. He jumps, twists, and turns in the craziest ways.
9) He adventures with me and always leads the way since I'm smaller. Jack always wants to be in the FRONT of the pack when we go on walks. Even though he's a scaredy cat, he wants to be in control in case there's any funny business up ahead.
10) He presses his head on his family when he wants to feel safe. I wasn't alive yet, but when my family was picking out a puppy, the reason they picked Jack was because he pressed his head on them when they held him. They loved him right away, just like I loved him right away when we first met! 
We love you Jack!
Hi! I went to my family beach house this week and had the time of my LIFE. I'll do another blog post soon about my adventures, but for now I wanted to just show you all these crazy pics of me in action.
Lily wishes she could jump as high as me…but she's a pipsqueak.
I caught this one–I swear.
Hello. I just wanted to pop in and say thank you all for voting for my mom to be BHG's Reader's Choice Top Decorating Blog! We did it!! Thank you! We love you guys a lot :) (click here to see my mom's full post about the news!)

HELLO! We are here. We are here and we have something to say.
We haven't exactly been diligent about blogging lately (the last time we posted was what, November?…ahem) but that is ABOUT to change.
ON ONE CONDITION.
We need your help.
Remember when you all voted for me and I was chosen as Pup of the Year?!? Well, my mom…(the mom who I adore, who hand picked little old me from the farm in Oregon, and who sang me a lullaby when I was scared in my first car ride)….THAT MOM was chosen by the editors of Better Homes and Gardens as one of the TOP 5 Decorating Blogs…and she has a chance now to be voted as number one!!! I know how great it feels to win…being the Pup of the Year and all. But I want my mom to have her shining moment now too. In a sense, I will pass the baton to her as I move on from my title as Pup of the Year. Maybe she can be considered the BHG BLOG of the year…if you help us by voting!
Voting goes until March 5th, and you can vote every hour! (You don't have to post it on Facebook or have a Facebook account for it to count). Here's where to vote, just click the vote button under my mom's face at this link (Melissa from The Inspired Room) and your vote will be counted! THANK YOU!
I promise I will do more blog posts. Trust me, there is NO shortage of mischief/ridiculous photos of Lily and I for us to blog about.
PS: If you've been missing me on my blog, do you follow my Facebook page or my Instagram? My mom posts pictures of Lily and I there most days. I also have a Pinterest board of some of my favorite products and pictures of me and other dogs :) Come see me!
Hey guys. It's me, Jack. I found this picture of myself and I thought…hey. I'm pretty cute. And fluffy.
Then I found a picture of someone else cute and fluffy. My little sister Lily.
Here's us with Earl. Earl isn't fluffy, and to be honest, I don't think many would say he's cute. His shirt is too short and there are flames on his shorts. And he has chest hair. It's weird. But we accept him the way he is.
When Lily first met Earl, they were the same size. Lily was a pipsqueak. A shrimp. Now Earl's the shrimp.
One of the last things I want to say today is…do you like my Facebook page and my Instagram? I post pictures there a lot that you don't see on my blog. Lily doesn't have one but I post pictures of her too.
Here's my Facebook page: https://www.facebook.com/jack.goldendoodle.
And here's my Instagram: http://instagram.com/jacktheinspiredgoldendoodle
Thanks for being my fans :)
PS: The previous photos were shot in Earl's prime…before the unfortunate incident with his foot. You can read about Earl's foot here.