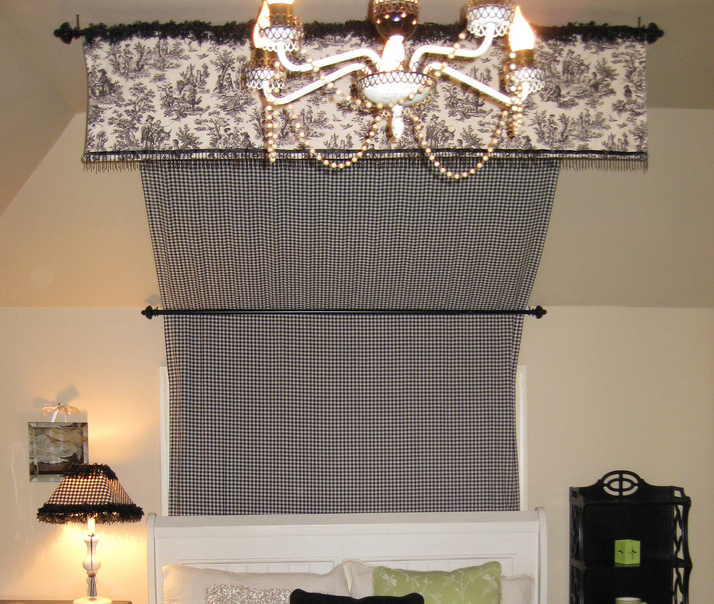 Want to make your own bed canopy? We made one for our daughter's room about five years ago and it turned out pretty cute! It also doubled as a creative concealment, as there was an unnecessary and awkward window behind the curtain (I pulled the fabric back a little so you could see where the window frame is).
Our canopy has three rods which follow the angled slope of her ceiling, but you could do this even with a regular ceiling. It is a fun way to add softness through fabric and to give your bed a little more dramatic presence! Plus, it feels so cozy to sleep under!
And, if you want your canopy to be extra fancy like ours, get out your hot glue gun and add some fancy fur and bead trim!