via Apartment Therapy
Winter is the perfect time to pamper yourself. I love a (RED, Swoon!!!) tub full of hot water and bubbles or an evening wrapped up in a Snuggie by the fire. Sipping tea or hot chocolate, watching movies, reading a mystery novel curled up in a cozy bed or snuggling up with my hubby at the end of the day are my ideas of WINTER BLISS!!
Architectural Digest
Next week I will be experiencing a different kind of bliss. I get to do something blissful OUTSIDE of my home. Yeah, if you missed it, I'm heading to Blissdom in Nashville. I'm making the trek across the country to see some of my blogging buddies and meet some new friends. And that will be BLISS.
It is not very often that I get to leave my home, by myself, get on an airplane and have some ME time. Obviously once I get to Nashville I won't be alone (thank goodness, that would be a boring and self-centered conference), but on that plane ride I get to recapture my brain and think my own thoughts in full sentences again! WOOT!  That is a blissful feeling.
Last year I seriously thought I had some crazy form of ADD until I got on the plane.  After a few minutes of twitching, suddenly I was cured. I realized I am NEVER ALONE long enough to think my own thoughts. No wonder I have issues. I spend more time thinking for and about other people.
WHAT NOT TO WEAR AT BLISSDOM
So now for the important stuff I know you are all dying to know, what AM I wearing to Blissdom? In light of the panel I will be speaking on, Blogging with the Stars, (gag), I am thinking a plaid mini-skirt would be appropriate for when I fall off the stage a la Mary Catherine Gallagher from Saturday Night Live. What do you think?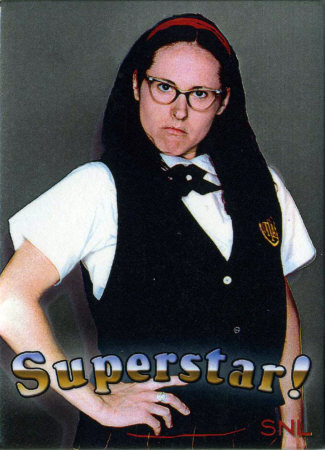 Whatever.
Seriously, I still don't know for sure what I am wearing. I know am NOT getting a manicure, NOT highlighting my hair and I WON'T even have fancy new business cards. I do know I WILL pack high heels and my fuzzy slippers. High heels because I am short. Ok, and because HARRY CONNICK JR. WILL BE THERE! Oh.my.word. I love my job.
Don't hate me if you aren't coming to Blissdom, but if you ARE coming, I HOPE you'll come introduce yourself so we can be friends in real life! I am so excited that more bloggers are coming this year! If you aren't coming, be SURE you come next year, K?
PS. I wrote out my top ten blogging tips last year after Blissdom, and I'm pretty sure they still apply this year!

So if my winter bliss is soaking in a hot tub or heading off on a plane myself to hang out with Harry, what is your winter bliss? It is our Winter Home Linky today so you can link up your posts to share your ideas for winter bliss!
Be sure to link up DIRECTLY to your winter home post (no home pages) and link back to The Inspired Room from your post!