I LOVE a pretty & organized craft room! Kellie from This Blessed Nest recently created this awesome craft room in her home.  I'm insanely jealous right now because I no longer have space for a full fledged craft room. I do have a stack of craft bins tossed haphazardly on the floor. It is not a pretty a sight. But Kellie's room is lovely.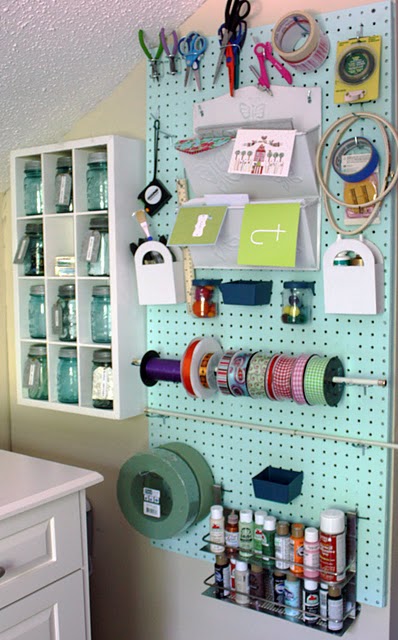 She put together a post on This Blessed Nest full of ideas! I used to sell those zinc tags but I have since closed my shop so you'll have to search out something similar online if you want them. They really are adorable!
There are lots more inspiring craft room ideas here! Check 'em out!
photos: This Blessed Nest