I have a very easy morning routine I follow every day. It takes only about five minutes, but this routine helps set the tone for my day. If I skip any of these steps, I feel like I am behind before I even begin.
Of course, I go on to do other things like take a shower, have quiet time, eat breakfast and all that, but these are my specific morning rituals relating to my house: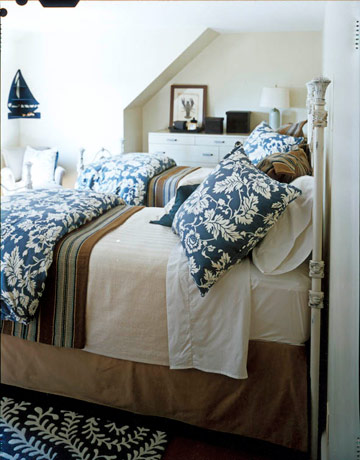 MINUTE ONE:
Make the bed.
MINUTE TWO:
Open the shades.
MINUTE THREE:
Shut off the porch lights.
MINUTE FOUR AND FIVE:
Unload the dishwasher.
Every morning. Nearly 365 days a year.
By sticking to my routine, I feel like my morning has officially begun and I am more productive the rest of the day.
What is your 5 minute morning "start the day" routine?
If you don't have one, today would be a good day to commit to a new morning ritual!
This concept was previously shared on The Inspired Room, but was just what I needed to jump back into life after the holidays!
Related posts:
How I Keep My House Clean Enough
My Secret House Cleaning Ritual
Photo credits:
House Beautiful Bedroom
HGTV
This Old House
Architectural Digest