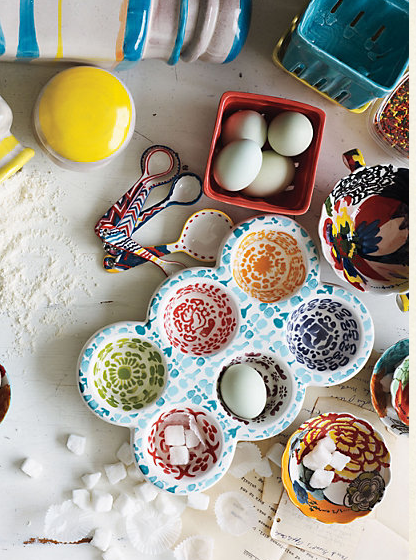 So, I got a little something in the mail yesterday from PW. That is The Pioneer Woman in case you have been living under a rock and don't know who PW is. It was awfully kind of her to send me her cookbook. Signed and all. It was a gift.
Just between you and me, I think she knows I can't cook and thought she might help a sister out.  She is nice like that. But if anyone can make me want to cook, it is PW.
And truly, I'm grateful for this cookbook. I took that photo above with my phone the minute I opened the package, sorry it is kind of blurry. I was pretty excited when I got it and couldn't stop jumping up and down.
The cookbook looks divine and the recipes sound so good! In fact, I got so excited about everything I could make from the cookbook I spontaneously found myself over at Anthropologie looking at cute baking stuff. WHAT? Yes. Because, that is what happens when I think about cooking or baking. I think about needing cute kitchen accessories. And then I want them. I have a problem. I'm aware of that.
So, come with me to Anthropologie (online) and shop, OK? Let me drag you along with me! I love going window shopping with you!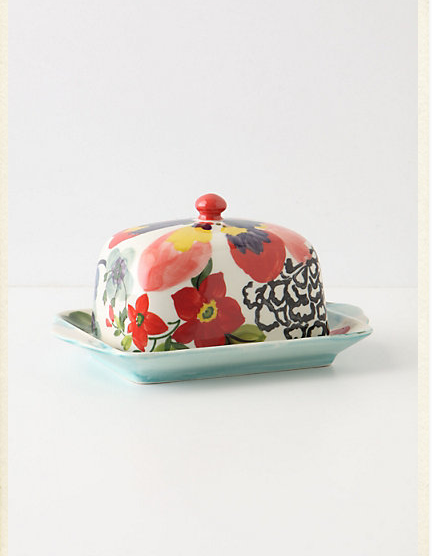 Ooo, pretty. I'm pretty sure I need this butter dish. 
Or, maybe this one!! Yes?
Oh, oh, OK, maybe this one.
You can never have too much butter, right?
Let's just get them all.
And these little chalkboard herb and spice jars. Need. Cuteness.
My eggs would be pretty spectacular in this little tray, wouldn't they?
I think it would make 'em look fresh from the PW ranch, almost!
And these, how could I resist THESE little measuring cups?
I think PW would agree. I need cute measuring cups. Precious.
A milk bottle measuring cup?
That looks like it came straight off of PW's ranch.
Gotta have that before I make anything from her cookbook. Must.
Wait. They call this a wallpaper juicer? Wah?
I seriously thought for quite awhile about how it could be used it for wallpapering.
Until I realized maybe they didn't mean it was literally a wallpaper juicer.
Not sure.
But either way, I am thinking this is a must. 
And last but not least, I'm sure I will need this adorable little Farmer's Market basket.
For, berries. Or, something.
Are you with me? ADORABLE, right? All of these are so fun for a gift to yourself or someone else, and they are actually all fairly reasonably priced considering how awesome they are. If I remember right, I think the most expensive thing was $38, everything else was $12 to maybe $25. I think I'm all ready to try out a recipe now. I'll let you know how it goes and what I make!
This post is not sponsored by PW or Anthro, but I recommend both sites very highly. Although it is not yet out, you can preorder PW's book on amazon by clicking the image below (you can also find it and some other books I like in my online shop).
So, what little kitchen gem from Anthropologie would you go home with?

And in a related question, do you cook more on the weekends or during the week?
All images of Anthropologie products are from Anthropologie.com