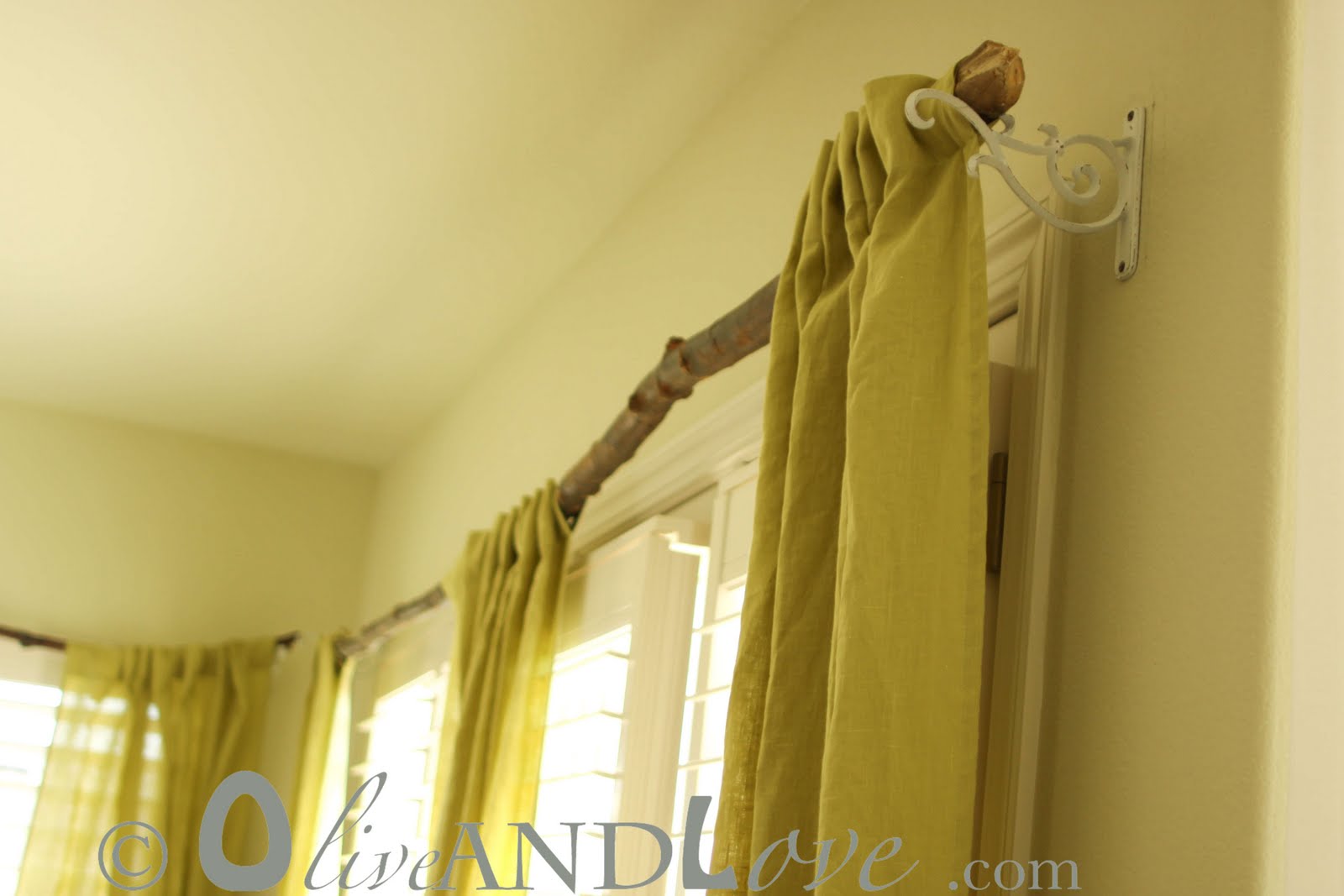 Make your own curtain rod out of tree branches!
Head on over to Olive and Love for all the details!
It is amazing what a little trim can do to transform ordinary window treatments into curtains that look custom made!
Check out the before and after of this window treatment transformation at Love Maegan!
See how to transform ugly mini-blinds into chic and fabulous fabric shades at Scoutie Girl.
Check out these fabulous DIY ombre curtains and see the full tutorial at the following links:
Owen's Olivia Post & Full Tutorial at Remodelholic
The Tall Chick shows us how to make your own curtain rods for only $5!
Check out her DIY Curtain Rod post!
Need more ideas for curtains?

There are lots of awesome tips in the curtain category in my DIY files!