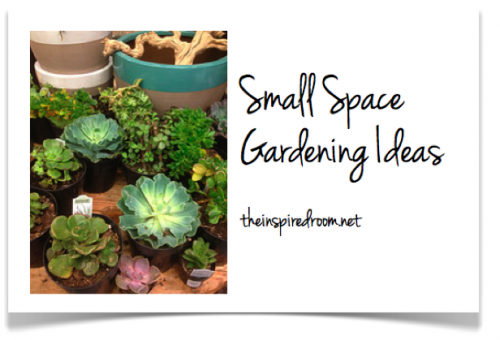 Think you don't have a green thumb? I don't have one either, but that doesn't stop me from getting my hands all dirty creating small gardens! I love it, even though I am forever killing plants and really have no idea what I'm doing. It is fun and therapeutic for me so I keep on trying!
Update, here are some of my own tiny gardens!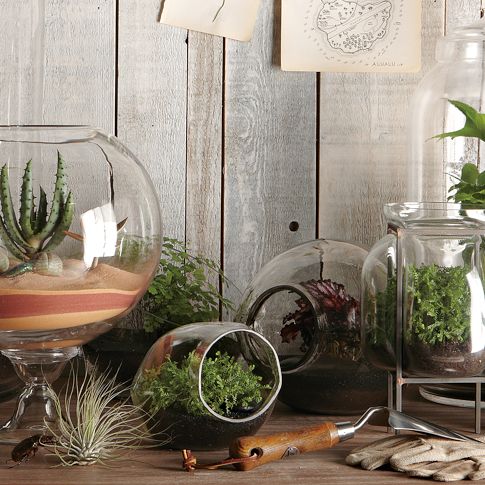 My thought is that you just learn and experiment as you go. And if you work with small gardens, you don't have quite as much to lose as if you were planting a big tree or hedge! Take it from me, small gardens and containers are MUCH easier to experiment with.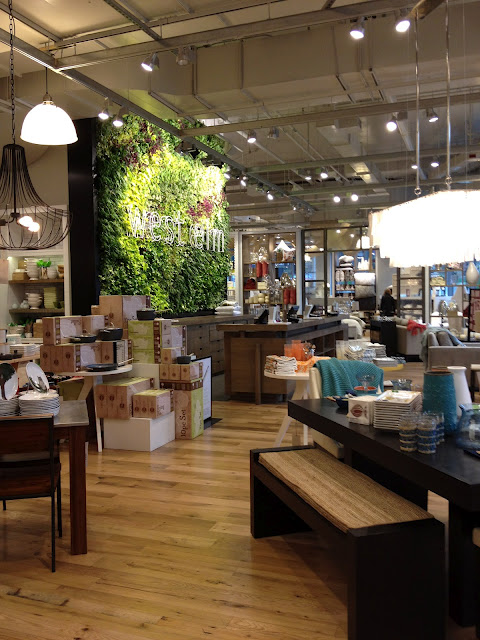 About two weeks ago, I was invited to the new Seattle West Elm store for an urban gardening event. I was so excited to attend because like I said, I'm a wee bit obsessed with tiny gardens.
I was especially excited about the West Elm event because they were doing a demonstration on how to create terrariums! I loved learning about how easy these little terrarium gardens are to put together. They have been on my must do list forever.
How to make a tabletop terrarium
West Elm even gave us a glass jar as a gift, so I'm for sure making one soon, I'll show you when I do! Update: Here is my terrarium!
I also thought these little hanging glass planters from West Elm were pretty sweet. Have you ever heard of air plants? They are awesome plants that grow without soil! YES! Loved them.
You can hang little glass planters with air plants from your patio umbrella or porch, too, and they look fantastic! via West Elm
I just about bought that amazing bee hive shaped glass dome while I was at the West Elm event, I loved how it created a little terrarium on a cake plate. Perfect for a centerpiece! Just goes to show you can have a garden pretty much anywhere!
I love that these types of table top planters are the perfect little gardens for apartment dwellers, too! No deck or patio necessary! So many fun ideas for those of us who want to get into gardening on a smaller scale.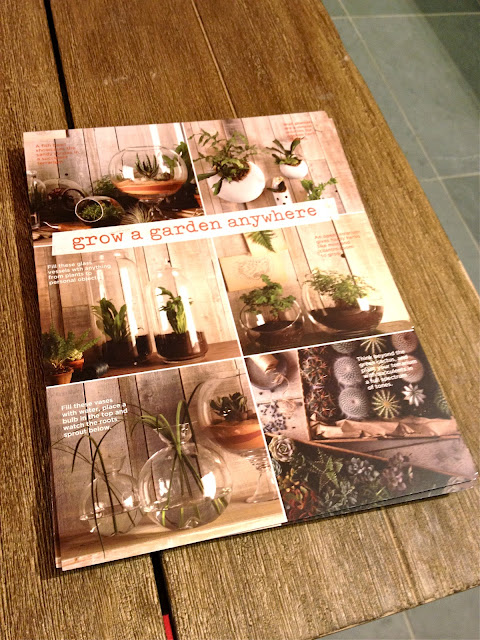 For years I've been thinking of ways to enjoy gardening in small space. It all started two houses ago when we had a huge yard full of overgrown plants and lots of grass and hedges to trim … and we couldn't keep up with it. It stressed me out. WAY TOO MUCH for us. I needed a gardener every month. THAT was crazy. I vowed after we sold that house that forever more I was going to be a small garden lover.
I dreamed of a small yard I could putter around in and make lovely, but still manage to keep up with. Once we moved and had our beloved tiny house and tiny yard in the Eastmoreland neighborhood of Portland, Oregon, I designed a curvy paver-patio to use in place of grass, planted lots of creeping plants and created my own little garden oasis in our backyard (you can see it above).
We loved that yard, and even though it was super tiny (our entire lot was under 5,000 square feet (about the size of the next house we lived in! HA!), we packed a lot of plants into that small space. I loved puttering around in that yard because it was manageable and just the right size for our needs.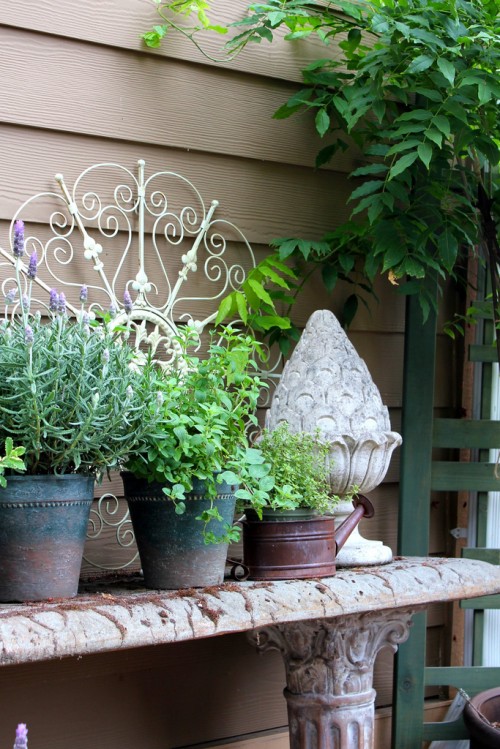 Last year in our current backyard, I set up a small potting table and herb garden and it was one of my most favorite projects all summer! I didn't worry too much about my lack of green thumb. If something died, I could just pull it out of its pot and put in something something new.
Surprisingly though, most of my plants survived. I got many of my plants last year at Lowe's and they would exchange any plant I couldn't keep alive. The only one I had to take back was a blueberry bush. The new blueberry bush I got is thriving on my back deck and is already producing lots of leaves!! I love being able to pick blueberries right on my deck, container gardening is much more fun to me than digging in the hard ground.
I also created this sweet Fairy Garden last summer. I'm very much obsessed now with gardens in boxes and glass jars. My kids laughed at me when I texted them last year to let them know I was making a fairy garden, but I don't care if I sounded like a funny old lady. That little Fairy Garden was featured in publications all over the world so maybe I'm not so crazy after all. My kids ended up being in love with it and I bet they are going to make their own too this year.
And then of course, there was my pallet garden! Another perfect idea for gardening in a small space. It is still sitting on my back deck and I cannot wait to freshen it up with new plants in the next few weeks.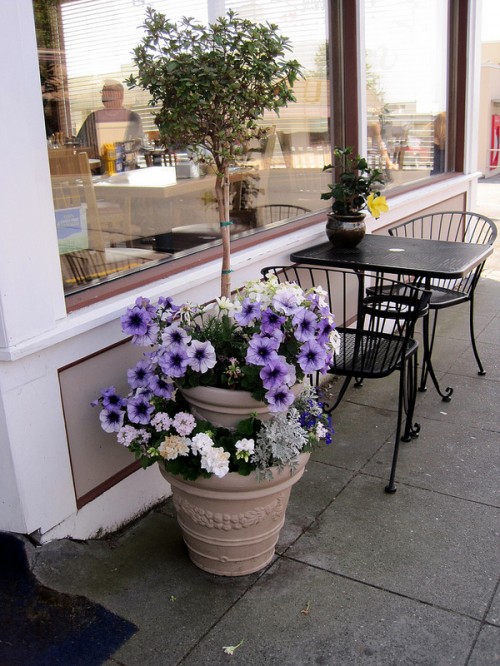 About two years ago while out and about I saw this delightful little stacked planter filled with flowers and a tree! Easy too, all you would need are two planters (one smaller than another) stacked on top of each other. I thought it was another great way to pack in some gardening to a small space. I love container gardening too!
So many fun ways to garden, even in a small space!
Do you enjoy small space gardening? Have you ever made a terrarium garden?
Come see my Five 5 Minute Miniature Gardens!