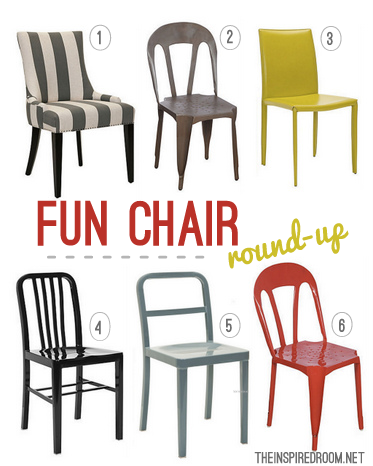 I LOVE chairs. Chairs with personality make me happy. I guess I've always had a bit of a chair obsession. And as a result of my obsession, I usually have far too many chairs in my house. Lately I've been loaning chairs to our church and consequently our chair population at home has died down to where we almost have a chair shortage now. Ha! But that means I am free to look at new chairs without guilt, right? I kind of love giving stuff away because it gives me permission to shop again. Just kidding, Kind of. Not really.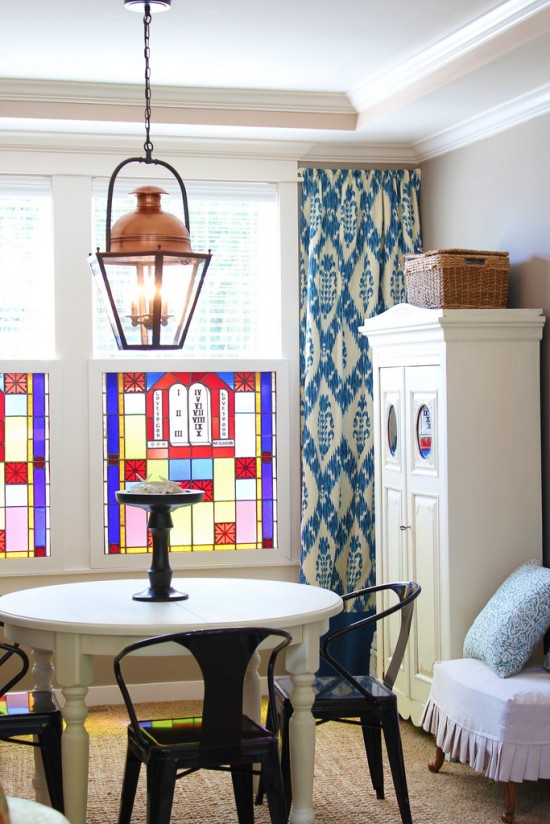 Our dining room is one of the rooms that recently got new hardwood floors. This photo was our dining room before the new wood, when we had carpet (layered with a seasgrass rug).
Have I mentioned lately how much I love my new hardwood floors?
Lowe's did a fantastic job and I couldn't be happier with how the floors turned out.  My goal for today is to clean up all the construction stuff that was tossed in the dining room over the past few weeks and put my house back together again. It feels like forever since I've had a clean house. Then once I get all the empty product boxes and random stuff put away I can take some pics so you can see how the floors turned out in the living room and dining room!
We eliminated our kitchen table and chairs in the kitchen redo because the room just wasn't large enough to hold all those pieces. We are really trying to streamline our home and pare down on furniture since most of our rooms are on the small side, so we decided two dining tables just weren't necessary on a day to day basis. Since our dining room is right off the kitchen, the dining room will be our main sit down eating space so we can forgo a full sized table in the kitchen. I do have a plan for eating in the kitchen, though. More on that idea later.
I'm really into a casual cafe-like vibe, rather than the formal dining room look, for this house. I love the fun style of the chairs in our collage and think they could work in many different types of rooms. We found these particular chairs at One Kings Lane if you are looking for similar chairs, they have a great collection of not only chairs, but other furniture as well.
Do you have a formal dining room, a casual dining space or both?
Find lots of tables, chairs and great furniture via One Kings Lane (who sponsored this recent OKL campaign)! It is free to sign up and shop at OKL! You can find the chairs in the collage and other great furniture in the sales below:
Industrial Loft Sale – collage numbers 2 and 6
Sitting in Style Sale – collage numbers 1, 3, 4, 5