Let's talk about trunks!
Well, actually, let's look at cool coffee and side table trunks, but talk about truncating!
As you might know, I've been blogging for five years. And in that time, a lot has changed on the internet. Of course, there were bloggers blogging long before 5 years ago, but it was definitely a different blogging world even a few years back. For those of us who started years ago, there was no "how to blog" manual, not many big blogs to watch and learn from, and basically no clear direction on how to do this blogging thing. We just kind of had to make it all up as we went along through trial and error.
In many ways, this whole blogging thing is still new and we have to make stuff up as we go! But, that's kind of how life is anyway, you just have to learn as you go and do what seems right when the opportunities present themselves.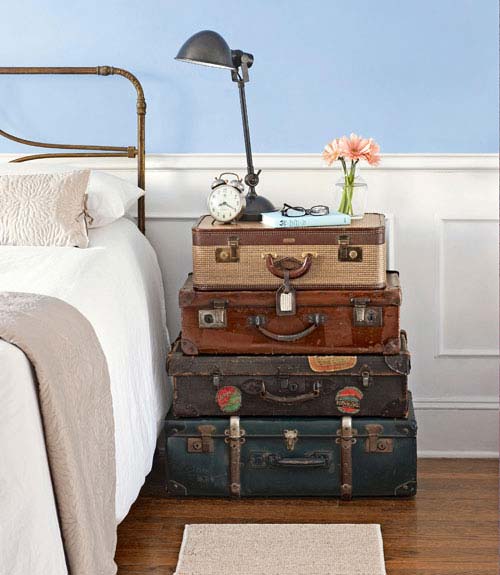 One of the tools that has been used by most of us blog writers and readers for years has been the "RSS feed and readers," which is basically a way that many people read blogs. Each blog can have a "feed address" which can be used to read a blog post in its entirety through a blog reader service like Google Reader. You can read lots of blogs in one place and that makes it is really convenient! I've read blogs that way too for years and it is convenient for keeping track of blogs you like. Most blogs offered their full posts through those services and you never had to visit the blog to read the content.
Personally, I always prefer to go directly TO the blog because I like the visual experience of seeing the banner and all the sidebar content, but a lot of people just like to read the posts in a reader or an email.
Lately the convenience of offering a full post RSS feed has been really abused and its convenience intended for trusted readers has fallen into some unscrupulous hands. Unfortunately, sites are stealing entire blog posts through that RSS feed address and using them as the foundation for their own new blog. Clever, but not cool.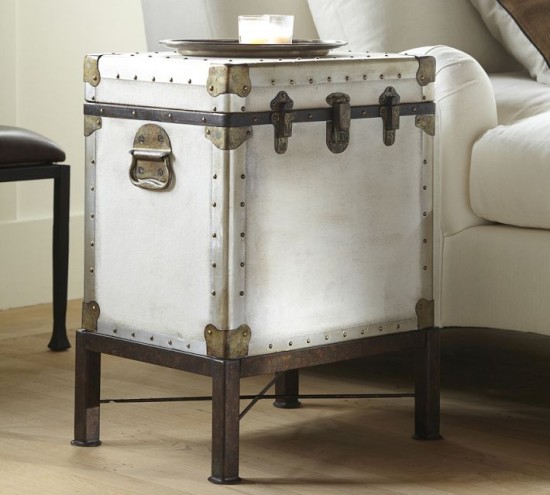 They aren't just sharing a photo with credit to the source, or a quote from our blogs and a link, or simply wanting to feature another blogger and their great ideas or products through a short feature, which is a commonly accepted and approved practice, they are taking ENTIRE blog posts and often EVERY BLOG POST we write. The posts we may have spent days or hours of our day creating and working on. The ones that contain content we intended for our own blogs, not posts we wrote to help them build their blogs by using our content.
Creating an original blog is hard work. Fun at times, yes, but writing a great blog, doing the projects, taking the pictures, finding the ideas, sharing the tips, rounding up features, crafting a worthwhile post on a consistent basis, and dealing with all the behind the scenes stuff is a full time job. I love my job, but it is a lot of work, I won't lie!
Featuring a blogger or a project on a blog with proper credit and link back is awesome and most bloggers appreciate the mentions of their projects and efforts. But stealing an ENTIRE body of someone else's work (such as a whole post, even with a link back) to use on your own blog without permission is not OK.
So, after lots of thought and consideration over the past few months, it's finally became clear to me as well as other bloggers you might follow that we needed to take clear action to protect the integrity of our blogs. So as of this post, if all goes according to plan (ha!), you will not be able to read this post in its entirety anywhere but on The Inspired Room or in your email if you subscribe that way, because the RSS feed for readers will be truncated.
Basically that means if you are on a reader, you'll see an image and an excerpt with a link to the post, and if you like the post you can click to come to The Inspired Room and read the rest of the post when it is convenient for you. 
Note: If you use Chrome for your browser, you might want to check out this option for reading blogs! Sounds like a great option that protects the blogger but also allows you to read a blog from your reader.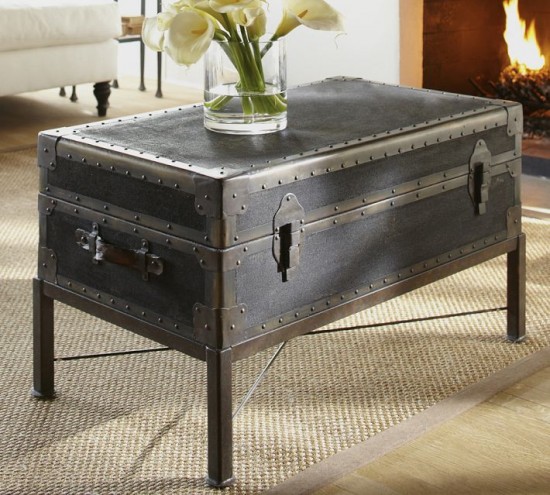 Pottery Barn Coffee Table Trunk 
As always, my blog is FREE for you to read and enjoy. I don't charge you a dime to read or follow. Nothing is changing about my blog at all. The only thing that will change is if you are used to reading my blog in a reader, you will come here to read the whole post. The excerpts and post titles will appear in a reader to let you know I've posted something new, kind of like I do on facebook or twitter.
The exception to truncated posts will be for those who are subscribed to my blog via email (you can subscribe via email on my sidebar if you'd like to). At least for now, my email subscribers will continue to contain full posts as a convenience.
Thank you so much for being such awesome readers and supporters and for understanding this change! I'm beyond honored and humbled to have you all visiting me and encouraging me on this wild journey for the past five years and I do my best to keep my content worth reading. I hope we can all band together and just say no to these sites that steal content! Let's keep blogging fun, original and ethical for everyone!

Thanks again for your help and support! I'm looking forward to the next 5 years of blogging!