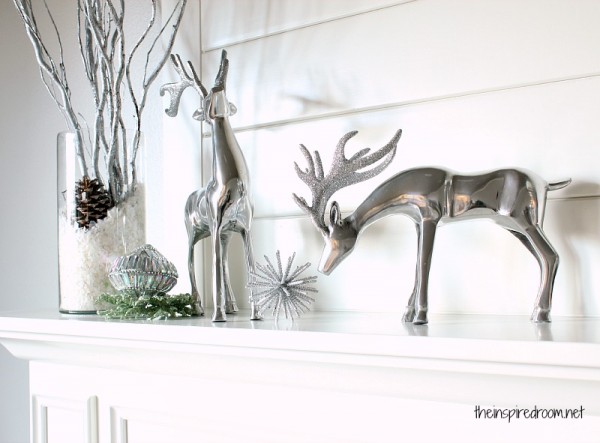 Christmas House Tours 2012 Blog Link Party!
Hello, sweet blog friends. I'm so glad you are able to join us for the Christmas Home Tours! I've been so looking forward to this! I posted my own Christmas Home Tour just a few moments ago, feel free to swing by and take a peek! Now I'm ready to visit YOU and all our bloggy neighbors!
This one of the bloggy highlights of the year, getting to visit you all, share a cup of hot chocolate and chat awhile in the warmth of your lovely Christmas homes. This tour is not about having the perfect home or the best Christmas decor, but rather opening our doors to welcome in friends far and near.
Even in times of great sorrow and sadness that weigh so heavy on all of us this weekend, our homes are a symbol of peace and refuge in the storms, so thank you for inviting us in.

Here are the Christmas home tour rules:
* Anyone can link up to three posts old or new
* You can link up here at The Inspired Room or at Cottage
Magpie, the links will show up at both places
as we are both sharing in the party hosting!
* Link back to this post onThe Inspired Room and to Angela (Cottage Magpie) in your post.
This might mean you have to go in to your home tour post and alter it.
Use a text link or right click to use this cute button (with link!)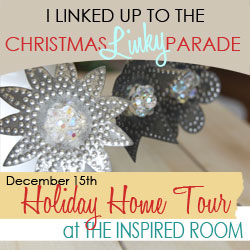 * The linky will be open for link ups until next Saturday Morning.
* Both Angela and I will each select our favorite posts for a round up next
Saturday. ONLY posts that link back to us will be featured.
* Be a nice party go-er, and visit at least as many other links as you have
linked up yourself. (Seems fair doesn't it?)
*You can find the topics and schedule of the other Christmas Linky Parties in this post at Cottage Magpie.
I'm looking forward to visiting your homes, thank you for joining us!

The party links will be after the jump, so click "read more" to find all the links (putting them on a separate page helps the blog load faster)!