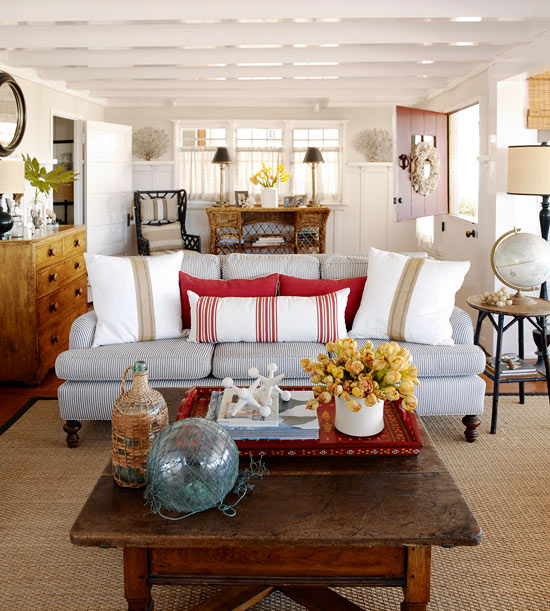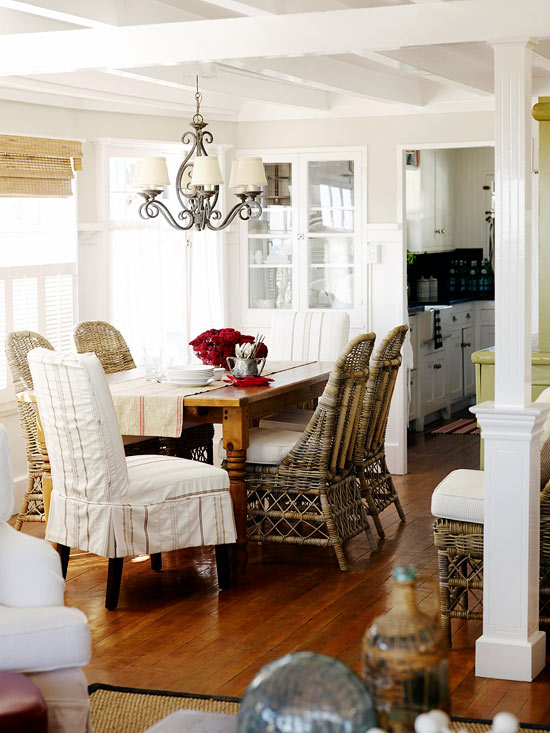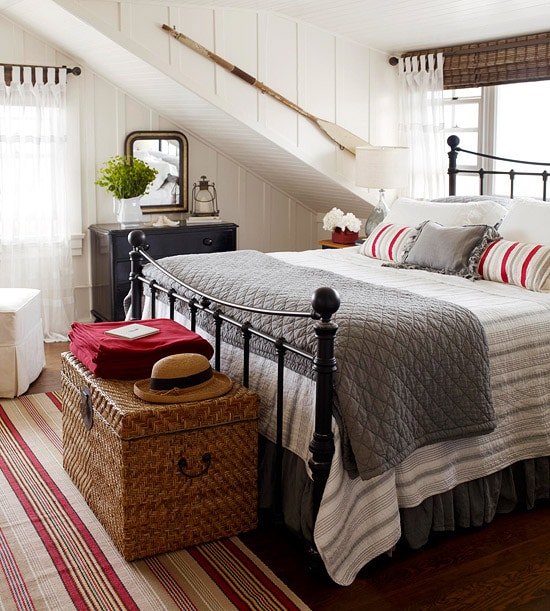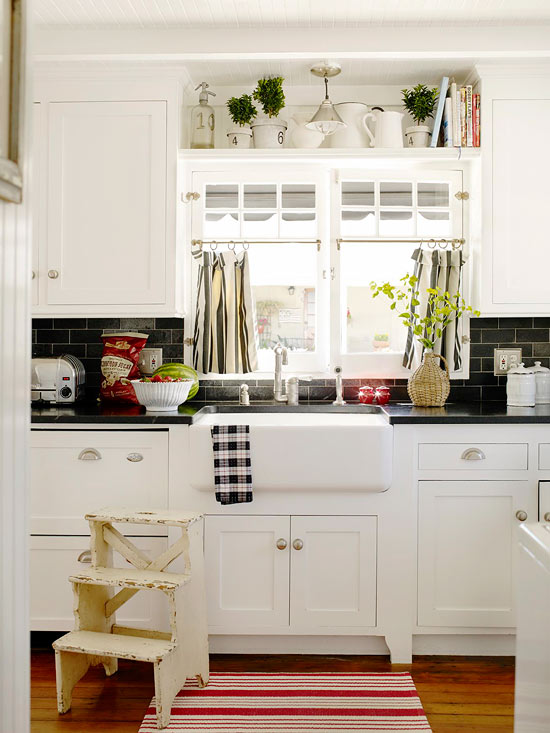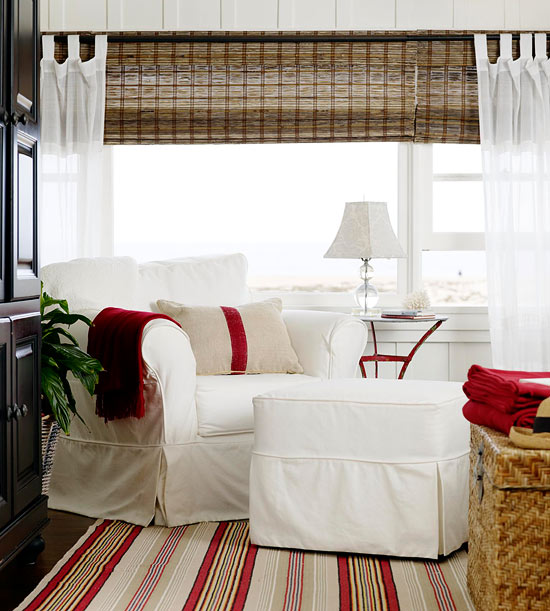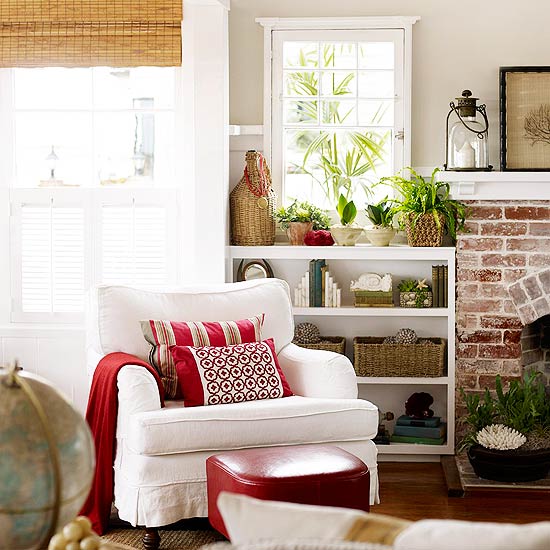 I happened to run across this natural beachy cottage decorated with pops of red on BHG.  I love it. Emerald green might be the color of the year, but as much as I have always loved green and still do, I'm always smitten by decorating with a pop of red. Especially when it is mixed with lots of natural elements in a cozy cottage like this one!
I'm using a little bits of red in my house again and I just love it! I missed it when I first moved here, so I finally started using it again. I don't use a lot of red, just a touch on a pillow or throw blanket here and there. It is a delicate balance at my house, I can only use a little bit of it as an accent. Too much red throws my house and color palette off balance. But in just the right dose, I do love mixing in various shades of red to orange to bring a little variety and spice to my decor.
PS. I am in the process of creating a new paint color and color palette post for my house so soon you can get an overview of my color scheme.
And, GOOD NEWS….I will be sharing my kitchen cabinet paint before and after THIS WEEK! YAHOO!
You can see more of this beachy cottage at BHG!
Related post you should check out if you like red: Decorating with Red
So how do you feel about decorating with red in your house?