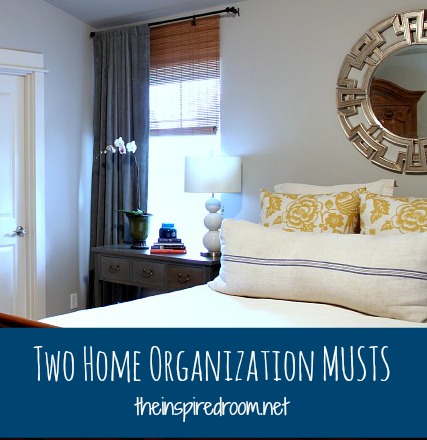 Want to get your home and life organized? 
Today over at The Decluttered Home I'm sharing two of my home organization MUSTS. These two simple concepts have changed my life and how I manage housekeeping and organization. They are easy, manageable steps towards a more tidy and organized home!
If you are ready to get serious about getting or keeping your home and clutter under control this year, come see my latest organization post and tips over at The Decluttered Home!