aka: Chose the Funky Glasses. Sponsored by Lookmatic
When I was nearing the end of high school, I was asked what I wanted to do when I graduated so they could add my plans to the video they were going to play when we walked across the stage to accept our diplomas. I had two directions I considered for my career. One was in fashion, the other in home decorating. I loved both. Fashion made ME feel fancy, and houses made me happy. Both were a way to be creative, fun and express myself in personal style.
Fortunately for the fashion blogging world, home decorating won out in the end. In hindsight, fashion was a lot more fun for me when I was 18 years old, wore a size two and had approval to use my mom's Nordstrom card to make myself look cute every day. What I was going to wear was pretty much all I had to worry about back then.
As life marched on I've dealt with more pressing stressful issues like working and taxes,  kids and dogs, mortgage payments and health insurance. What shoes went with which outfit became the least of my daily worries. Many days I was just lucky to find two shoes that matched each other, let alone ones that matched the outfit.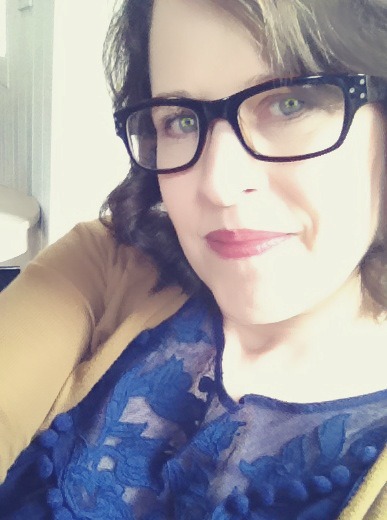 It wasn't like I didn't care or want to look decent, but fashion became more of a necessity than fun — clothes were often the only way to camouflage the latest unfortunate bulge. Where I used to think more about what was "in style" or what would show off my figure, I am now more inclined to consider what could possibly (impossibly?) cover all the figure flaws. You know? I'm a blogger and bloggers readily admit blogging makes you, well, wider.
Funny though, even at 18 years old and when I was a size two, I thought of myself as a little chubby. I was self-conscious back then, for no reason! GRRR! Where was my self-confidence when I should have had it?
If only we could be as chubby as we used to think we were, right?
Getting older seems to be an eye-opening experience.
My latest literal eye-opening realization is that I need eye glasses. For real.
While most of the youngish bloggers are out there buying themselves nerdy glasses these days to look trendy and hip in their blog photos, I'm actually wearing my new trendy nerdy glasses so I can SEE to blog.
Have mercy. Honestly though, there is more to it than wanting to see better. I do want to have fun and take a few risks with personal style and build self-confidence with who I am at this stage of my life.
One thing I am always learning is that whatever age you are and no matter what is going on in your life, it is important to take time for yourself, to get yourself and your house dressed in a way that makes you feel happy, refreshed and alive! It is easy to let one or the other go at various times in life, yet both our homes and our express an important side of ourselves we need to hang on to.
Just as creating a style and way of life in our house is so important to how we live, who we are when we walk out our front door is a significant part of how we see ourselves. Who are we when we leave the kids for a night with our hubby or go out to lunch with friends or head out for a weekend conference?
Do we have enough self-confidence to actually forget about ourselves, or do we spend more time worrying about our flaws than caring about the people we meet? If we focus too much on our imperfections, maybe we haven't given enough time to ourselves to be at our best or most confident selves. Maybe we need more rest, more personal time to get our haircut or do our nails or shop for clothes that make us feel better about ourselves.
We may not be 18 any more (and if you are still 18, enjoy every minute of that youthful self!), but we can fully embrace the season of being 30 or 40 or 50 or beyond and find a style that works for us.
I'm not talking about spending lots of money or becoming overly obsessed with how you look, what clothes you wear or what you decorate your house with. But I am talking about making yourself and your home more than just "presentable." Maybe I'm suggesting having more fun with your style and finding more time to take care of yourself— without apology or hesitation.
You don't have to go crazy and get your nose pierced (unless you want to, of course), but maybe just step things up a little bit from what you are used to. I'm not a fashion expert by any stretch of the imagination so take my advice with a grain of salt, but I do think a fresh personal style is attainable for everyone who is brave enough to try new things and admit what they really love. You don't have to know what is "in" or what all the fashion bloggers are wearing in order to have personal style!
For some of us, maybe we would start simply by putting on some makeup, fixing our hair and getting dressed every day in something cute, even if we are just staying home. I love yoga pants and sweatshirts as much as the next gal, but maybe try wearing a comfortable dress or a cute top, stylish jeans and boots, just to shake things up a bit around the house.
Invest in the little things that can make life more fun and even awaken your creativity and personality.
What if you chose the funky glasses instead of the sensible ones, or bought a coat in a shocking color that might not go with everything (gasp!), or wore a bright floral scarf or the striped shoes with the polka dot blouse (can you do that? why not?)? Do things just because YOU CAN! Don't ask or worry about what other people think, unless you are asking a trusted friend. Wear what makes you feel like YOU, and what makes you LIKE yourself.
Take time for yourself!
What if you set your to do list aside for awhile and went for a walk all by yourself just to have time to breathe fresh air? What if you got a fun new haircut, or organized your purse with pretty patterned zip up bags that simply make you happy and feel more put together when you walk out the door?
Little things make such a big difference on how we feel!
Create a look for yourself that expresses who you want to be right now. Live the life you've always wanted to live, and design a home you actually love to be in, even if you are not in the perfect house. Those elements will all become part of your personal style.
There is always something about ourselves or our life to make us feel insecure, or a "glaring imperfection" that can rob us of our happiness and contentment with who we are and where we are right now. Things that make us want to hide behind the computer screen.
Those whispers in our ear that tell us things we used to be, love or want out of life are distant, not important, or just plain silly to even think about right now. We should be responsible adults, forget about ourselves and always choose the sensible shoes.
It is easy to let yourself, your house or your dreams go downhill or cause you to give up when the stress of life settle in, the bills pile up or you are considerably wider or older than you remember and you do a double take in the mirror wondering what the heck happened to your neck! But we can't just hide away and wish things were different, we need to get out there and make things happen.
Sometimes life is frustrating or exhausting, but that doesn't mean you shouldn't try to make things around you beautiful in your own way. That is what true personal style is about. And young moms, don't forget yourself along the way. I promise, your kids will benefit and thank you for treating yourself right!
Is there something small you could do this week to help you better love the life you have? Maybe something to inspire you to break out of your fashion frump or decorating slump, enliven your boring routine or awaken your creative side?
In my quest to embrace my personal style, I am wearing funky new glasses from Lookmatic called the Holly glasses in black.  Lookmatic is an online sunglasses and prescription eyeglass boutique, with a large celebrity following. It was painless and actually fun to order online! I love how modern and quirky they are! I am so happy I took a risk.