{Spring Decorating}
1. Ikat Appetizer Plate 2. Do the Dishes Tomorrow Tea Towel 3. Stoneware Serving Bowl 4. Dipped Bamboo Kitchen Spoon 5. Batik Kitchen Towel Set  
This post is sponsored by Target. Welcome to Threshold.
A new line for house and home.
Please, for the love of all things SPRING, why am I still seeing snow in some of your pictures on Instagram? If you have snow on the ground right now, I'm so sorry. Don't be too jealous — we've had absolutely GLORIOUS weather the past couple of days. We are soaking in every ray of sunshine.
After being vitamin D deprived all winter, the warmth of the sun is SUCH a welcome feeling. The sunshine and budding trees tell us SPRING is really and truly here! Bring it. I'm soooooo ready.
So, let's get inspired by a dash of spring style today, shall we?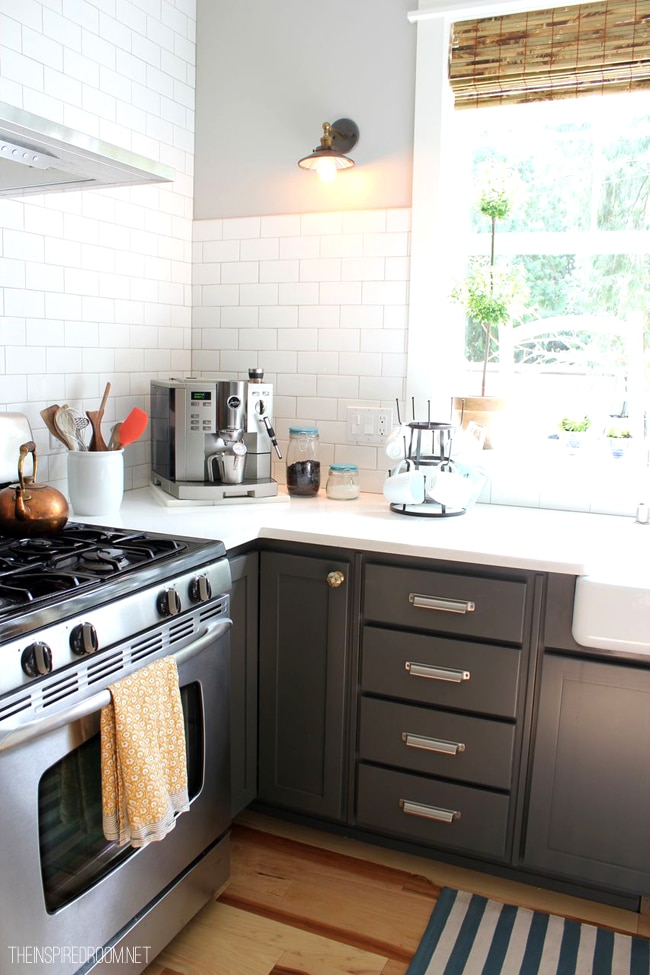 I'm extra excited about spring decorating this year. Maybe it's because my kitchen and pantry are finished and I can finally think about accessories and having fun with the decor. YAY! Remodeling is fun in its own way, but it is nice to be to the point where I can update the look with just a few dollars and no sawdust. Right? That's the best.
One of the things I like about my kitchen's generally neutral color scheme for the cabinets and walls is I can mix things up by adding a dash of seasonal style with colors and accessories. That is what makes decorating so much fun for me, being able to embrace an ever evolving style and color palette.
I am especially drawn to happy bold colors and fun items for the kitchen right now. As part of my personal spring therapy, I've been wandering the aisles of Target on a regular basis, just to see what inspires me!
I get so excited when I stumble across something that speaks to me. Not literally SPEAKS to me in an audible voice of course (don't worry, heh heh), but maybe a color that draws me in or grabs my attention in some way.
Even just one new item can refresh my home with a new color or look that will energize me for spring. I've been especially impressed with the new Target Threshold line of products! Oh my goodness, have you seen them? So many wonderful things! If you haven't been to Target lately, you are going to LOVE it! I've been collecting a few new pieces here and there over the past few months.

Adding a pop of spring color to my home is truly like therapy for me, a happy dose of color or pattern mixed in among my neutral dishes always makes me smile.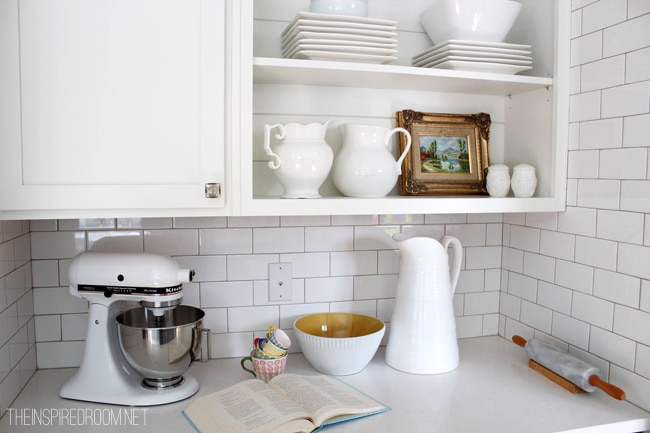 I love the thrill of bringing home a cute new hand towel, maybe adding a pretty colored spatula or mixing spoon to my collection, or setting out fun colored bowls for serving and entertaining in spring. It's the little things, right?
This dining room is not mine, darn it, (picture is from Target) but I adore the combination of orange, yellow and blue dishes with the rustic table. Mixing and matching spring colors with beautiful textures really creates the lively and modern but still classic and refined style I want for my home this spring.

I started a Pinterest board of some of my favorite spring decor items called Spring Style: A Dash of Inspiration. Maybe you'll find just the inspiration you need there to add some new spring colors and fresh decor to your own kitchen or home!
A little dash of spring color is just what the doctor ordered after a long gray winter.

What are your favorite colors or patterns this spring?
I'm crushing on corals, yellow and blue right now. How about you?