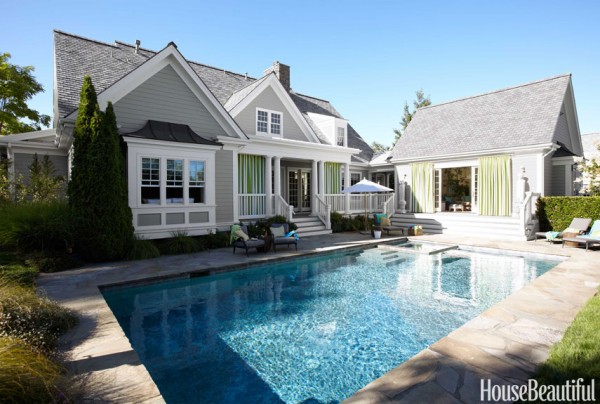 As long as this house was in a sunny location, I think it would be heavenly to have a backyard pool!
If I lived here, I'd swim every day and be strong and thin! Yay for that!
And that pool house? Take a peek at what it looks like inside. So awesome. I think I'd take it over the charming pool house as my own little blogging studio. CuteNESS!
Now it's your turn! What if YOU lived HERE?
If I lived here is an occasional weekend series here on The Inspired Room, just for dreaming!