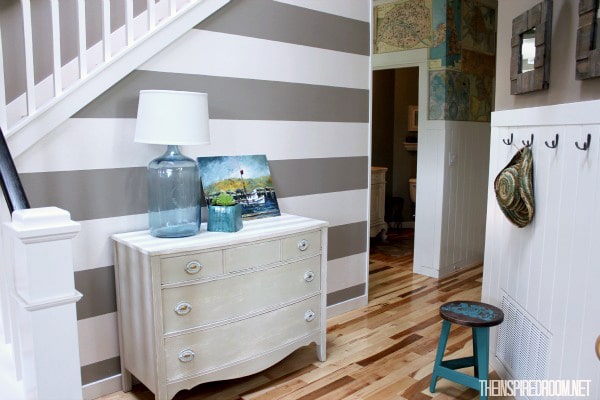 We made a ton of progress inside our house in the past twelve months. I'm so happy with all we accomplished. Sometimes I look around and just pinch myself. A year ago things were so different around here. Our carpet smelled, colors were not right, our kitchen didn't function as well and it wasn't delighting my eyes like it does now. There were so many projects to do that I felt like I'd never catch up. I don't like that feeling, I really like to feel more on top of things.
But I was determined it was my year to revamp our house in significant but affordable ways to make it more like us. I decided I was ready to focus my attention on my house and cut down on travel and other things so that I could spend enough time on it and make an impact.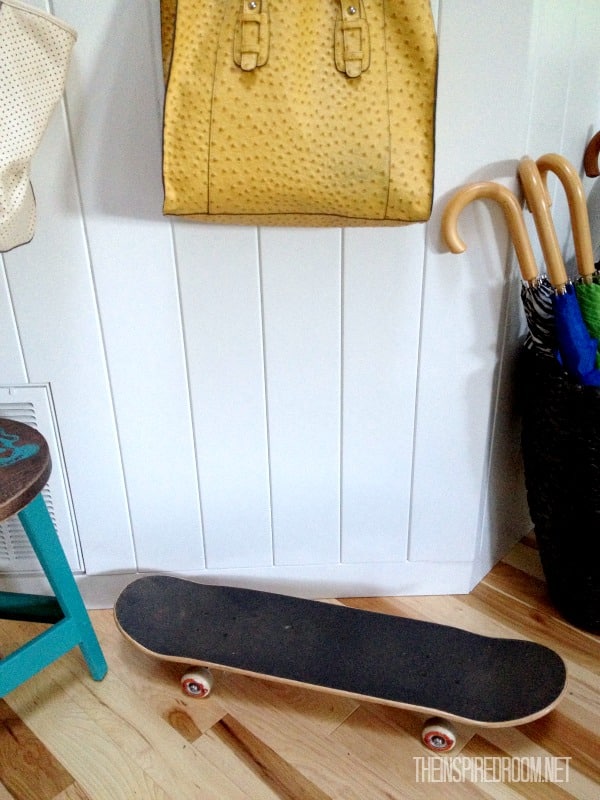 It was long overdue, but the timing was finally right for us to make progress. Seasons come and go and finally it was a season to work on our house! Far from a frivolous pursuit, working on our home was a gift we gave our family after a few years of crazy schedules. We wanted our home to be our retreat from the world. I knew working on our home was something that would make a big difference in our life and our future so even though it was going to be a long year, it would be worth it in the end.
I had spent little bits of time here and there on the house of course, but what I wanted to do was going to take more time than a week or two so I was willing to set aside the time to focus on it (in and around all the other things that have to happen in life!) and allow myself the year to do make significant progress.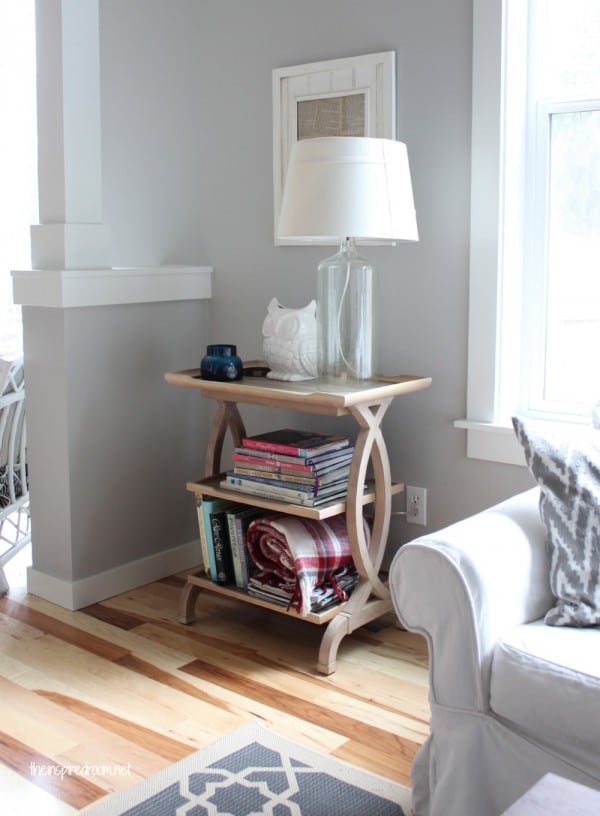 I wanted to make enough progress so our home would feel more peaceful, prettier, and more orderly. And that it does.  HOORAY! Colors are starting to flow better. My heart no longer races when I think of our house to do list. Is our house perfect and all done now? NO. There are plenty of things to do and I am far from finished, but projects definitely feel more doable and carefree now that the biggies are done!
I really feel like we've rounded a corner. Life at home feels different now. We enjoy being here. We now know what projects are next on our to do list so we feel more in control. Before it felt like there were SO MANY projects and rooms to do that it was hard to know which to do next — I wanted to do all of them because they all felt connected and important.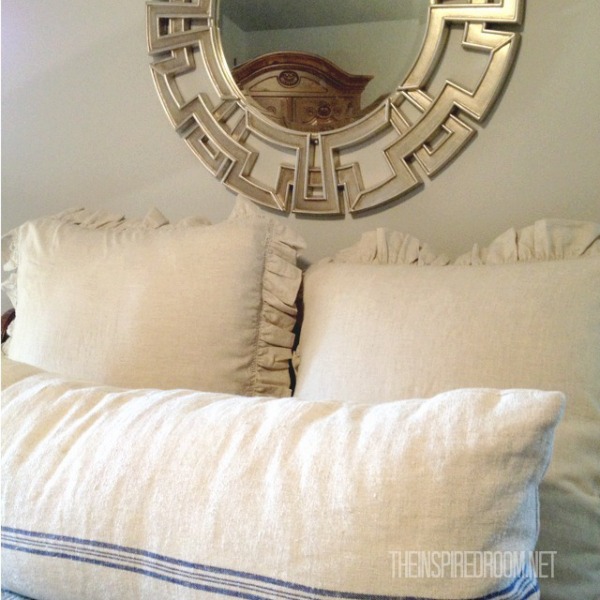 It was hard to know where to begin but I just had to dive in somewhere and get the ball rolling. You have to start SOMEWHERE and just let everything else evolve. Your home needs to be a place you LOVE. So start with something that really BUGS you and move on from there. Sometimes I go back and adjust once I get rolling and that is OK. A home is never finished and you have permission to make mistakes and course corrections along the way.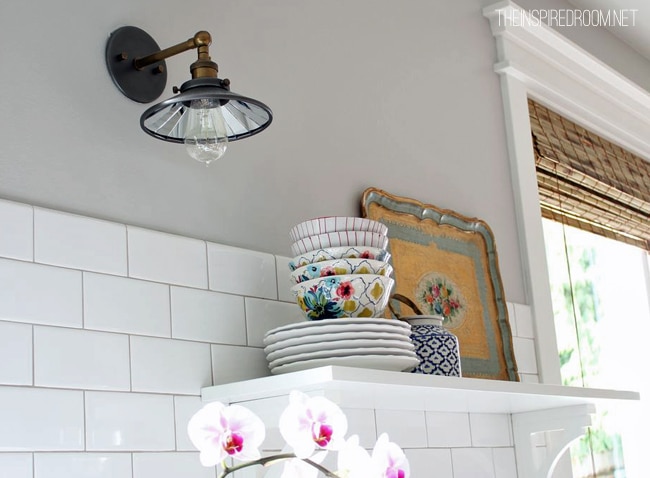 Now I really feel at home when I look around. I don't panic any more. I feel more peaceful. I can see what needs to be done now and it isn't overwhelming. I LOVE decorating again because the backdrops of my walls and floors don't compete or fight with what I try to do. I am more decisive in what I add to my home because things either work or they don't — finishing details in a room are much more fun to me than all the messy projects and confusing decisions and attempts at things along the way.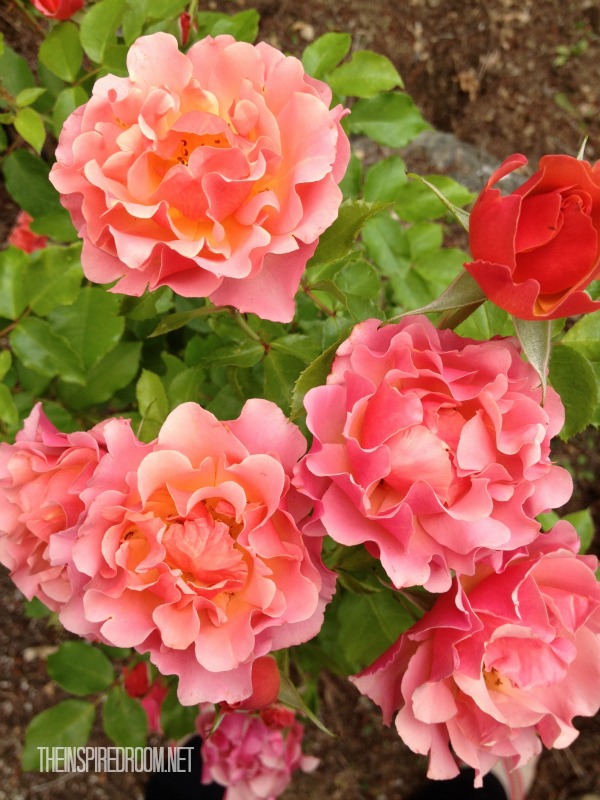 I'm even starting to remember how much I love to work on my yard (since I can focus on other goals like landscaping now!), how much I enjoy setting up for parties and maybe even enjoy craft or DIY projects or recreation more without feeling like I had other more important things to do like paint walls or rip out carpet!
And best of all, I'm so excited about this next season here in our home.
Have you ever set aside a big long chunk of time to get your home in order?  Like even six months or a year to focus on completing something more significant that you always want to do but never take the time? Whether it is starting or finishing up house projects, remodeling, reorganizing your home to make it function better, fixing things you've been putting off or whatever it is that nags at you around  your house? It is one of the best things I've ever done for myself and I highly encourage you to give yourself the gift of time to complete projects!