The Inspired Room features videos in partnership with Scripps Network.
The tour will come on after a brief commercial.
(I'm working on getting the video to not auto play, but you can mute it if you need to!)
For a house lover like me, snooping around cool houses is a fun addiction, er, hobby. You know what I mean! Right? I don't have much time for TV, but I do love watching home makeover and renovation shows when I can. That's why I love having a video section where I can share them on my blog because I watch them myself :-).
Have any of you seen the DIY Network series Blog Cabin? Here is a little video preview (above) of this year's house which was renovated for the show! It's a cedar shake tongue and groove coastal cottage built in the 1800s! There are also videos detailing each room (links below!)
Fun fact, it looks like if you act REALLY FAST you can enter to win the house  (sweepstakes ends on the 13th so go now!).
From the website: The winner of the Blog Cabin 2013 Giveaway will receive a fully renovated, circa-1800s coastal cottage located along North Carolina's Crystal Coast. The home comes fully furnished and features two bedrooms, two and one-half bathrooms and 2,600 square feet of indoor and outdoor living space. The grand-prize package is valued at almost $500,000.
Nice! But even if you are too late to enter or don't win, it's still inspiring and fun to watch the videos! The video in today's post is just a 90 second preview, but you can check out other rooms in the house in more detail in my video section via the links below! Grab a snack or a drink and kick back and enjoy!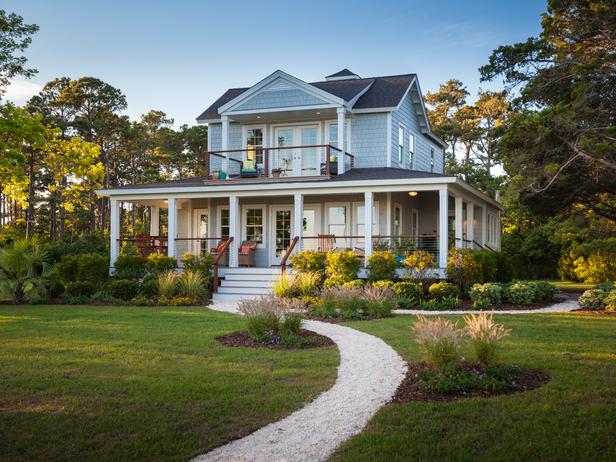 Have fun snooping! These links will take you to my video page for each of the room tours in this house!