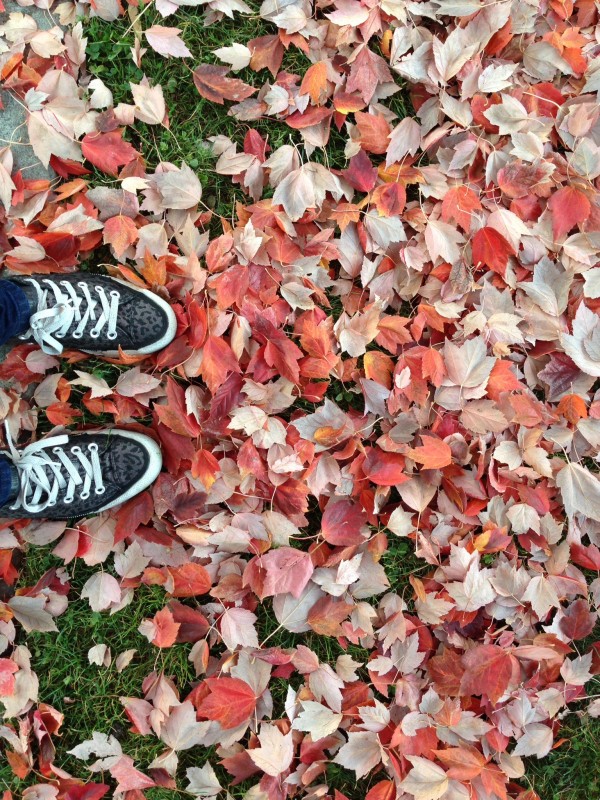 Do you love to go for walks in the fall? I do!
I know many people might think of a favorite store, Pinterest or a blog as their first place to go for home decor ideas, but to me there's nothing as inspiring and creatively invigorating as simply taking a walk outside. There is so much creativity and beauty to be found in nature. From colors to textures to objects like beautiful branches, pine cones and leaves — it is all so inspiring to me!
Right now when you take a deep breath outside my door, it smells exactly like Christmas trees. That is one of the most awesome things about living in the northwest! We've got lots of beautiful trees! And it smells divine.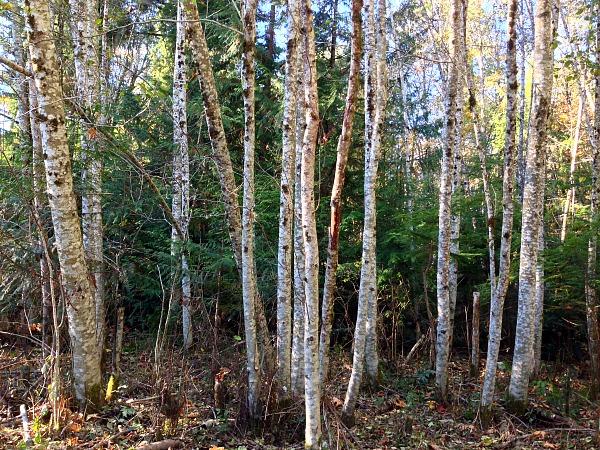 And as a bonus with all the amazing trees, oftentimes on my walks I find sticks, branches, leaves, pine cones and other natural treasures.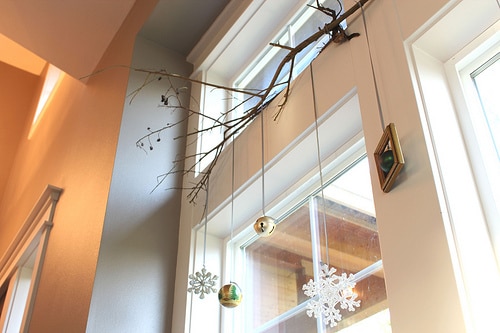 Two years ago I found a branch outside to hang Christmas ornaments on my window.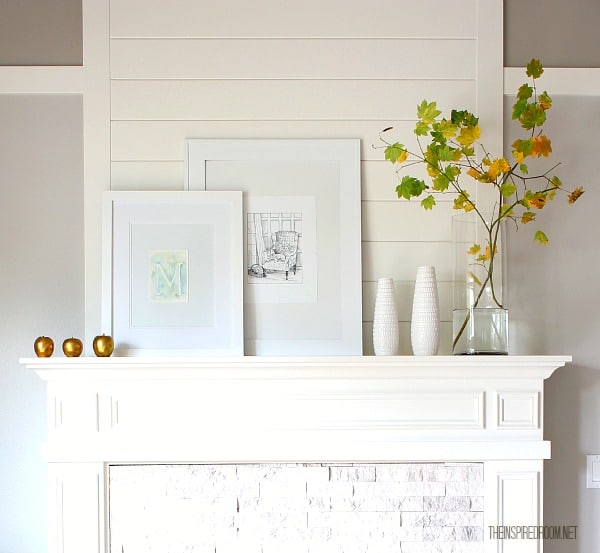 This fall in my yard I found some branches with pretty colored leaves to use in a hurricane vase on my mantel.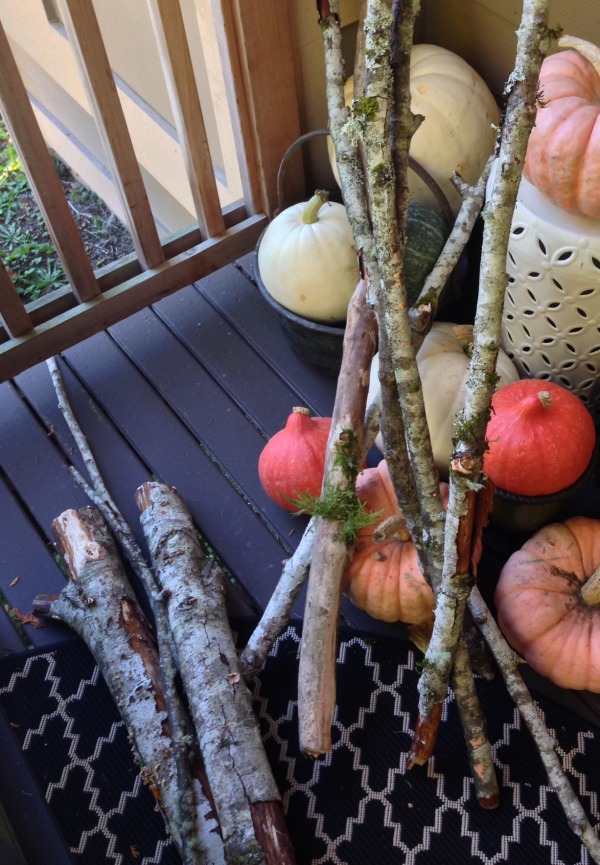 But THIS WEEK, on a walk on what might have been the most glorious day of Fall so far, I found the motherload of branches on the ground around some trees. Birch branches, moss covered sticks, and small logs.
Needless to say, I was THRILLED to see them.
I may have let out a little squeal of joy and called them my pretties.
I may have picked up so many that my husband had to drive back with the car to bring them all home.
I may have brought home one beautiful branch (not pictured) even taller than my front door (which is pretty tall!).
I was thrilled.
Yep. Now I have BIG plans for branches in my holiday decor.
What are your favorite places to find branches?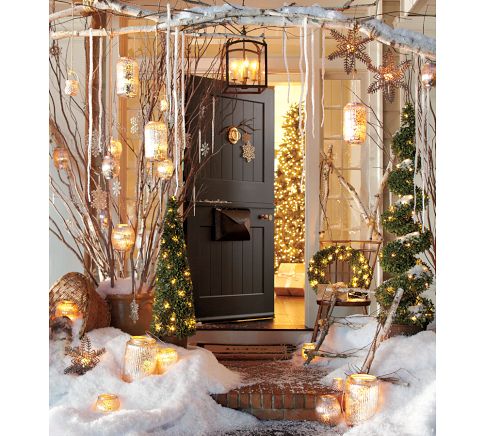 front porch with branches via Pottery Barn
Here is a great inspiration post from a couple of years back with lots of ideas and photos of branches in decor: the most versatile holiday decor!