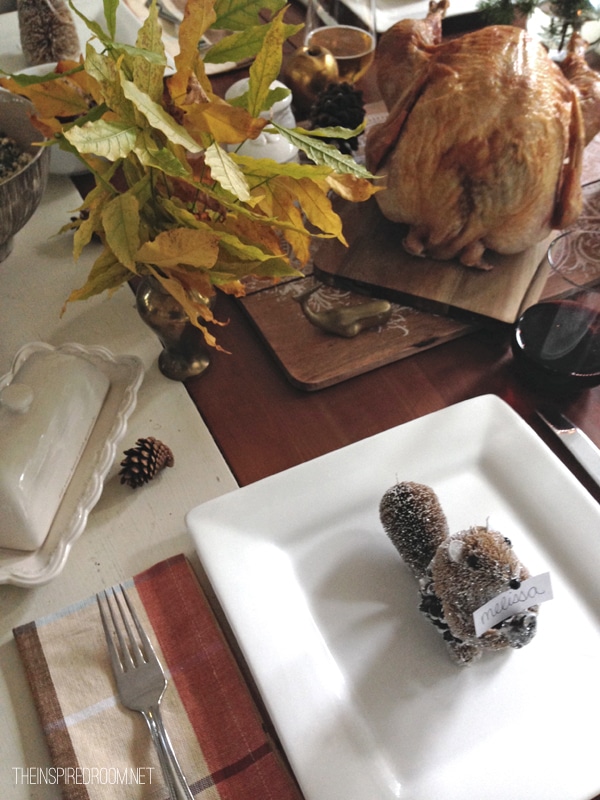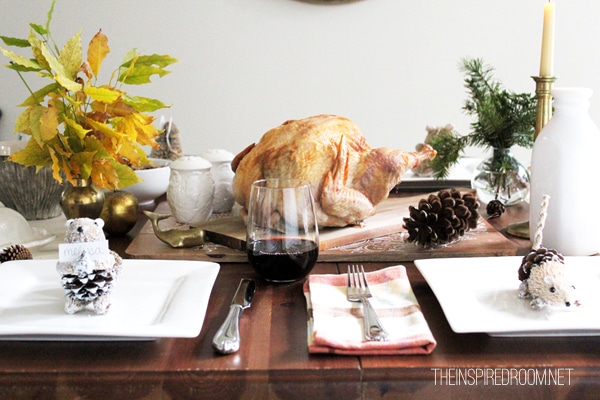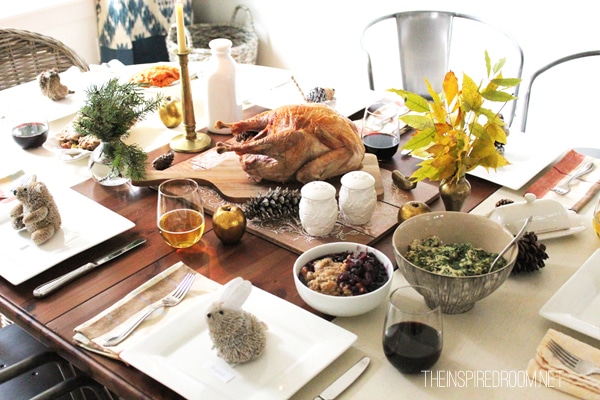 I love a simple and informal but charming table. Last year we found these sweet little woodland creatures for our Christmas tree at Michaels Craft. This year we thought they would be adorable on a dinner table. Aren't they precious? I've missed them!
We were recently given a lovely Thanksgiving dinner from Harry & David so we turned it into an opportunity for a rustic tablescape with the woodlands. Yes, there is a random whale just hanging out on the table too. He is not a woodland, he's just hanging out on the table. Heheh.
I wrote a post about the delicious Thanksgiving meal from Harry & David, please go check it out on the Harry & David blog! Do you all know about Harry & David? We've been the lucky recipients of their pears and gift boxes for years and last year we started sending holiday gifts from them ourselves! I recently went out to visit their orchards and facilities in Medford, Oregon. It was such a fun, beautiful and DELICIOUS trip, I'll share more about it soon!
PS. If you love woodlands as much as I do, we made downloadable Woodland Gift Tags last year which you could use as a place card, too if you didn't have any little woodland creatures around!