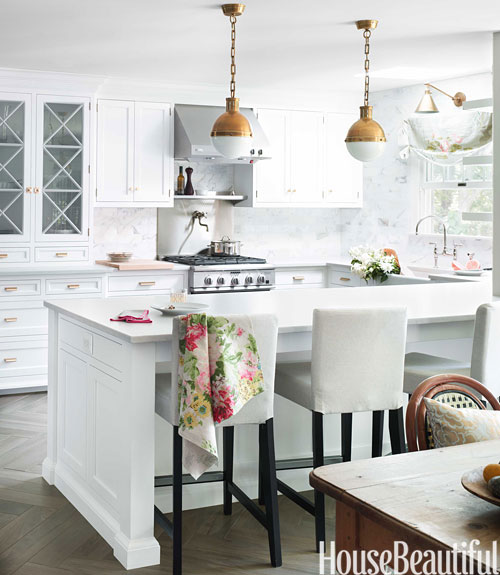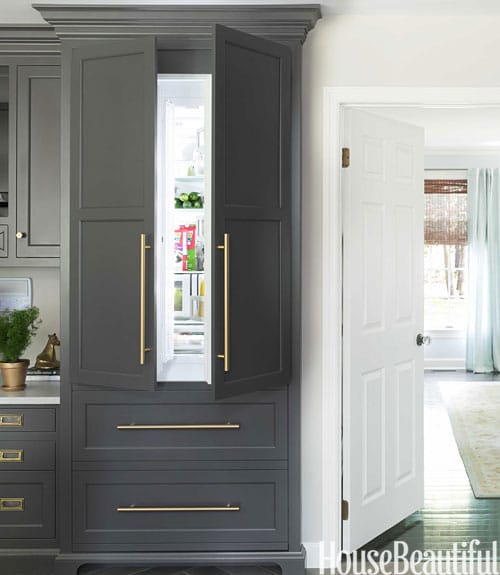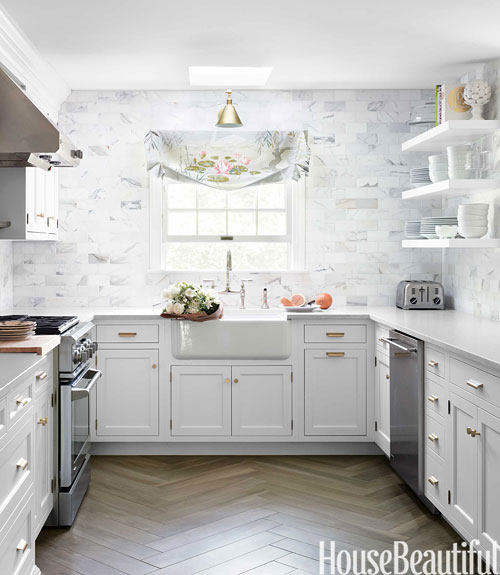 I might be just a wee bit biased, but I do love a gray and white kitchen. White is always a beautiful and classic choice, but there is something I especially adore about a white kitchen when it is paired with a lovely gray. I really like how the gray and white combination complements both silver and gold finishes, too.
And how about that floor tile? Gorgeous, right?
Here is an interview with the designer Caitlin Wilson.
Designer Caitlin Wilson, Photography Annie Schlechter photos via House Beautiful