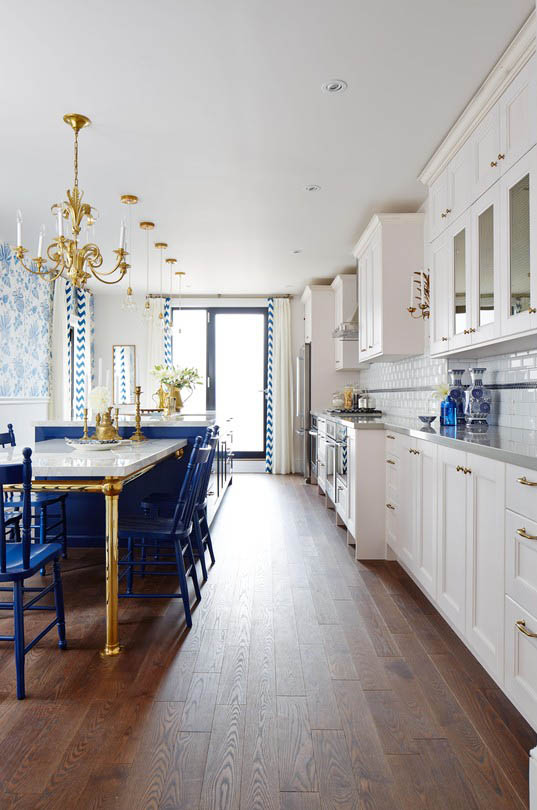 There's something so perfect about the mix of royal blue, white, and gold, am I right? Sarah Richardson sure knows how to design a fresh and beautiful kitchen! This is Courtney writing this post today, I'm filling in for my mom since she came down with the flu (ugh) but I'm really excited to be here to talk about this GORGEOUS kitchen! You all know how much my mom LOVES Sarah Richardson! And I do too. I graduated last year with my degree in Interior Design, I love studying design as much as my mom does. And Sarah always inspires us!
If I had to decide my favorite part of this kitchen, the brass accents would be a top contender. They add so much character and warmth to the space that would be missing otherwise. Big doses of white keep the space bright and cheery, while the wallpapered walls bring in the perfect amount of pattern without being overwhelming. Can you tell I love this kitchen? I do.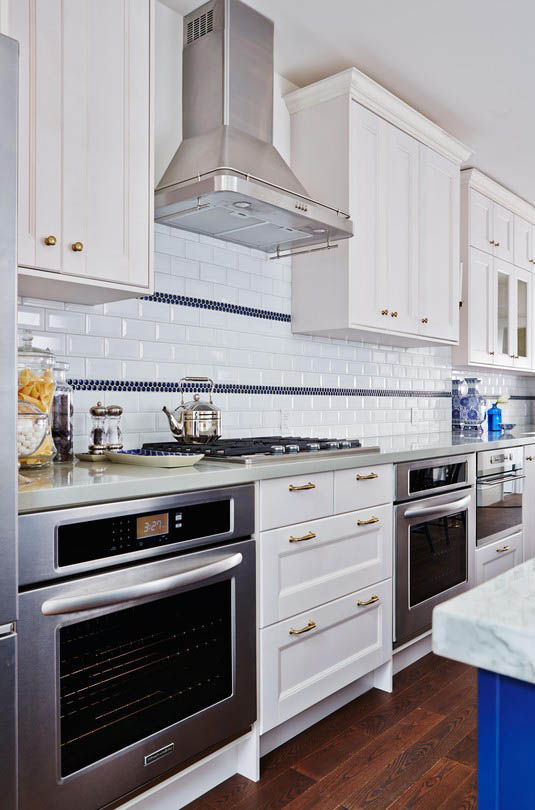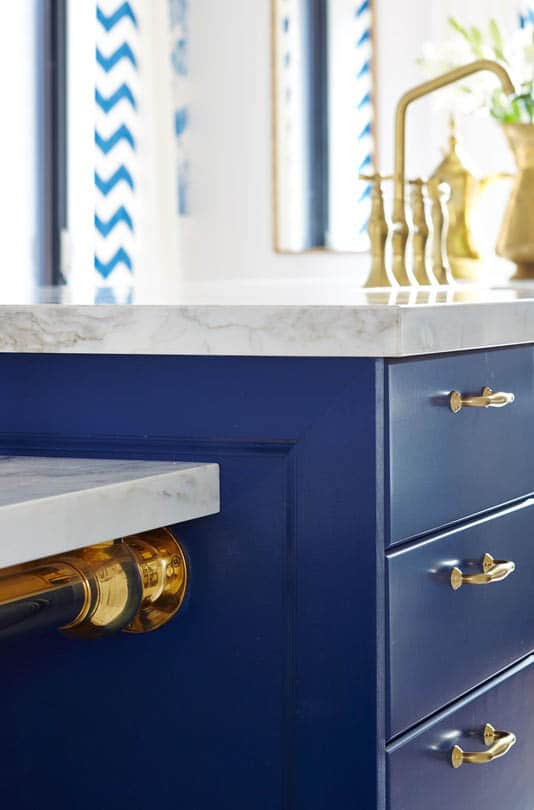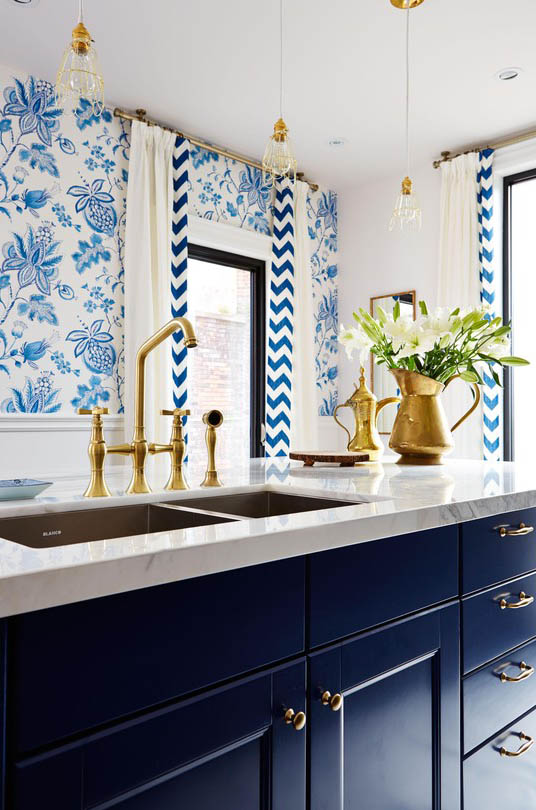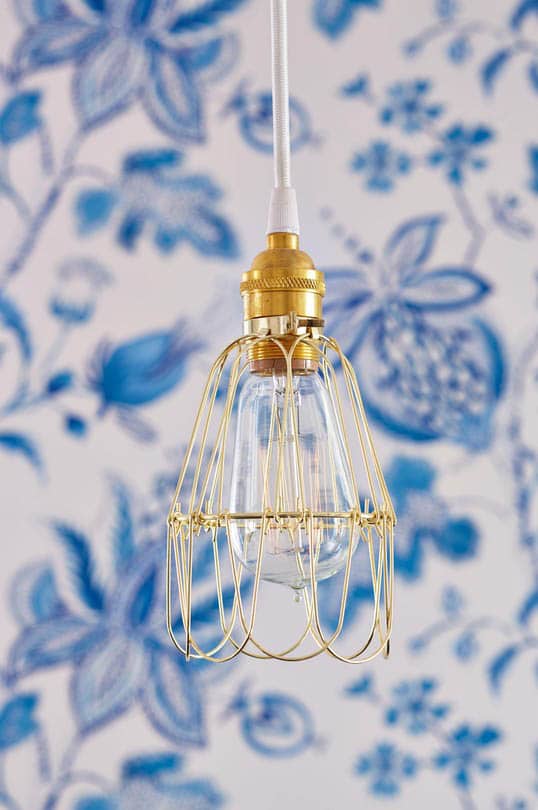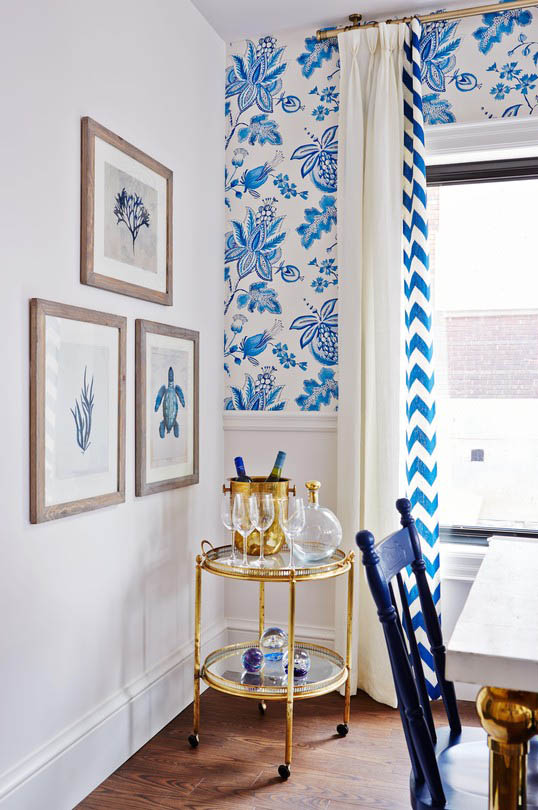 That faucet…the brass cage pendants…the gold mirrored bar cart…seriously, I'm ready to move in now! I think if my mom and I could, we would have multiple kitchens in our house–all designed differently. Really, we just want all of the kitchens. And I really don't think we'd mind if Sarah Richardson wanted to design one for us. We would gladly accept.
(PS. My mom has talked about her desire for a whole house of kitchens in this post here, and also gives some great kitchen design tips!).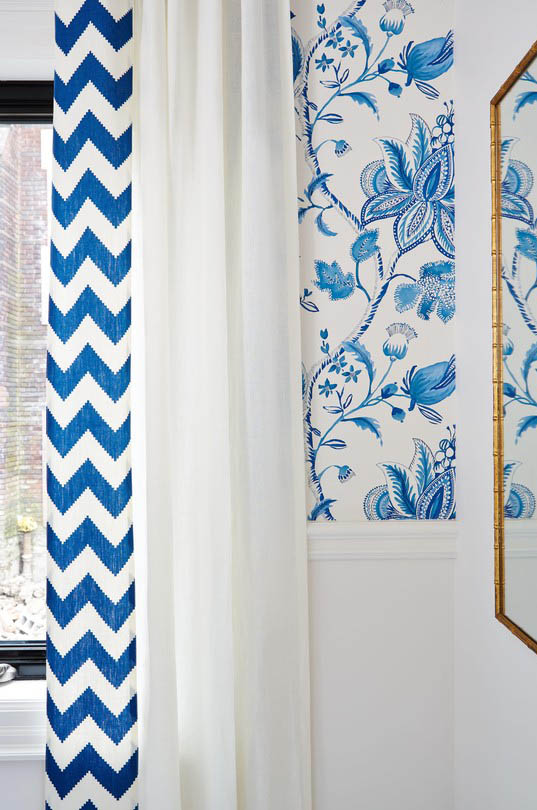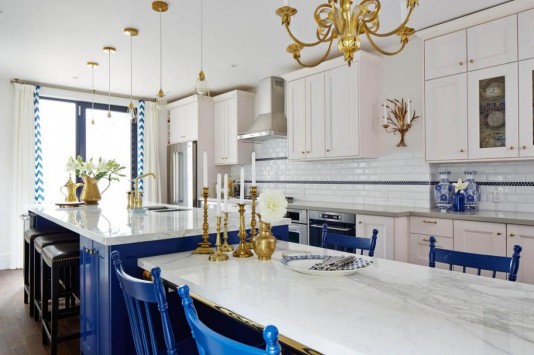 What's your favorite part of this kitchen?
For more kitchen inspiration…check out our Decor Inspiration Gallery under Kitchens, our own kitchen remodel project, or follow some of our Pinterest boards here or here!
Photos from Sarah Richardson's show: Real Potential, found via HGTV