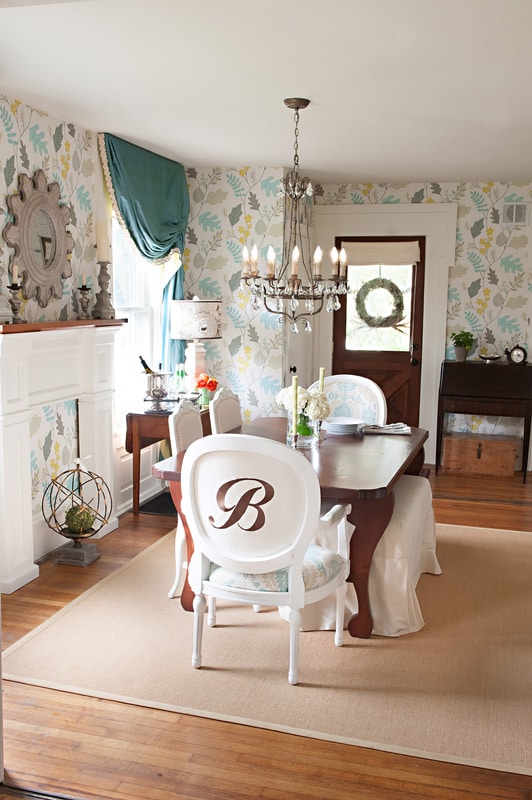 I want this room in my house.
Sigh, I die. The attention to detail, the colors, the wallpaper (!), the cottage charm. I adore it all.
Interior designer Charity Swanson Buchika of Elan Interior Design
Wallpaper Lacarno from Harlequin
Photographed by Alice G Patterson.
See more projects by Charity here and her blog here!