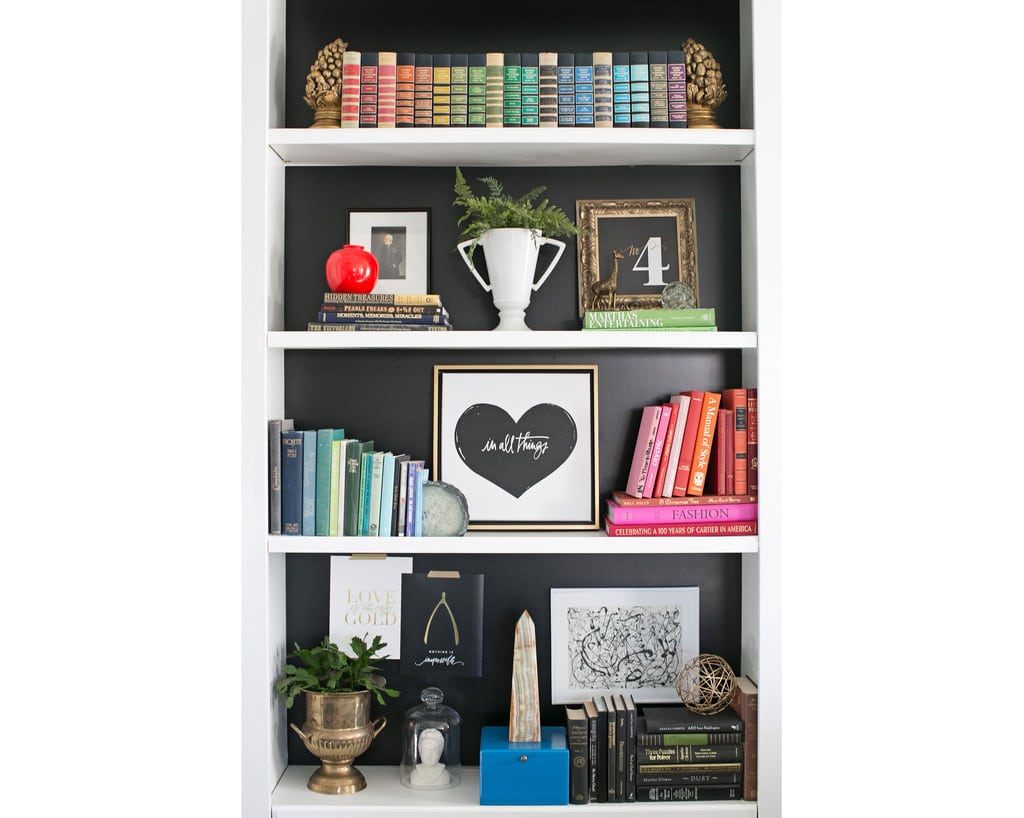 via Lindsay Letters
Being that this blog is called The Inspired Room, it's fun to talk sometimes about ways I find inspiration for color schemes or decorating a room, or how I add personality to a space. One fun way is to be inspired by art! Quite awhile ago sweet Lindsay of Lindsay Letters sent me a beautiful canvas (you can find it on her website, here). I loved the art so much it inspired me to design a room around it! That room ended up being the guest room, which is partially to almost done now. Eh hem… I feel so s l o w, but it's just how I am. My house definitely evolves slowly over time!
art via Lindsay Letters
I remember singing this hymn as a kid, I just love it! The colors are so fresh and yummy, too! The palette reminds me of being a kid and having ice cream sherbet.
I know you've only seen part of the room (really it's the most significant side anyway since it has the bed and the bookcases). The reason I haven't shown the other side is mostly because it has a dumb roadblock I haven't been able to solve yet — we painted a small antique armoire and now can't figure out how to get the doors back on it. Heh! Fail. We are such talented DIY'ers.
But until we can figure that little glitch out and finish up the room to show the entire space, I wanted to at least show you the beautiful canvas that inspired the room. I'm excited to show it off today!
I've loved Lindsay's artwork for a long time so I am pretty honored to have one in my house!
I'm on the hunt for small bench to tuck under the art. The room is quite small so there isn't much extra space, but I think a bench could be the perfect finishing touch. Lindsay's art is so lovely — I think it's the perfect inspiration to wake up to right across from the guest room bed.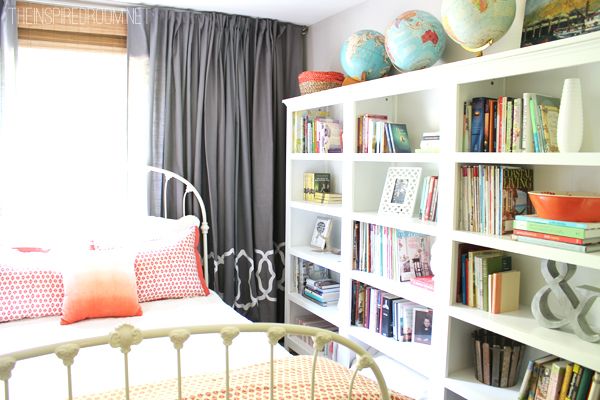 It makes me want to pretend to be a guest and sleep in here sometime! It's a cozy but cheery room and it makes me happy every time I see it.
I was excited to see that Lindsay has a art download section, too, where you can download some of her work for free or a nominal charge!
She offers so many lovely ways to inspire a room and bring color, meaning and personality to a space.  I love this little print!
Have you ever used a piece of artwork to inspire a room?