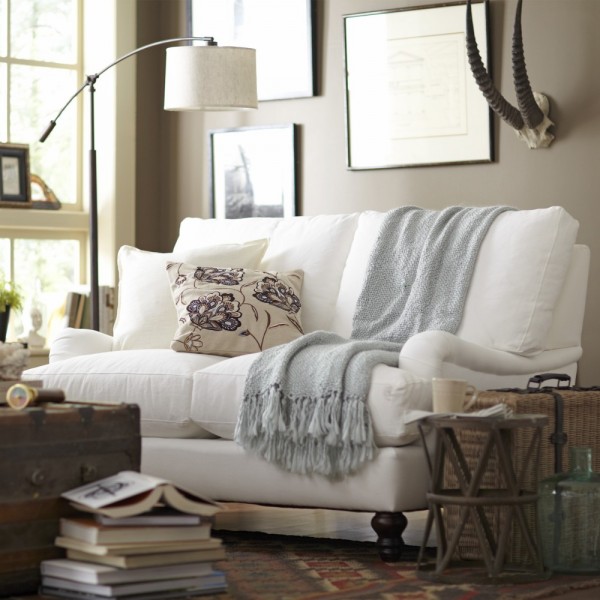 Want a decorating style that doesn't get dated but can evolve effortlessly through the trends? Me too! There are a few easy secrets and I'll share them in today's post! Yesterday I invited you to a little peek into the behind the scenes pre-launch party for Birch Lane at the home of Christiane Lemieux (founder of DwellStudio). The next evening in NYC was the actually unveiling of the Birch Lane furniture line. I was SO curious what this furniture was going to be like, so I was really excited when I finally got to see it (they had reassured me I was going to love it, but I was relieved that I actually did). It's wonderful! I loved the vision and direction for the line, too, and I know I'll be shopping their online catalog for my own home. It's just my kind of mix.
The Merrick Bookshelf
Birch Lane features traditional classics with a bit of a modern twist. I like the layered look of using what you have (whether it is an heirloom or just something you have acquired over the years that works for your family) with something new that can blend right in and stay with you for years to come. It's a decorating style that doesn't get dated so quickly! I think when you have some classic pieces, you have such a great foundation to mix, match and layer with the new things you find along life's journey.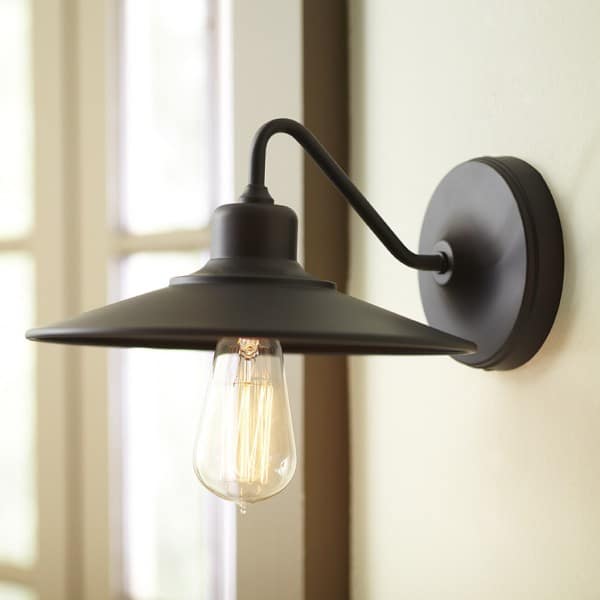 Asheville Wall Sconce
While I want things to be of a certain quality, I'm also really particular about the style and personality of each piece. I loved that so many of these pieces are at reasonable price points too. I'm the type who really won't buy something new unless I love it and the price is reasonable for what it is. That's why I'm kind of slow with my decorating, it takes awhile to find just the right things. I won't spend a lot of money on furniture and if I ever do convince myself to splurge even a little on something, it better be something special I just couldn't find for less.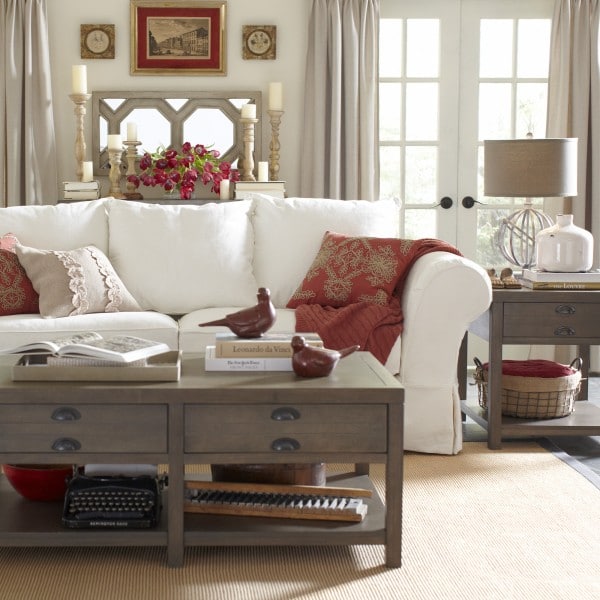 As I mentioned in yesterday's post, I am about to buy a few new things for my home. I'm not in the process of moving or planning a move — and that means I want to be settled. I want to make myself at home here and feel like every room is comfortable, functional and yet styled the way I want it. That takes time. I know we all wish everything was done yesterday but if you are a careful shopper and want to be a bit frugal with finances, you have to be content with one step at a time. And really, it's fun that way!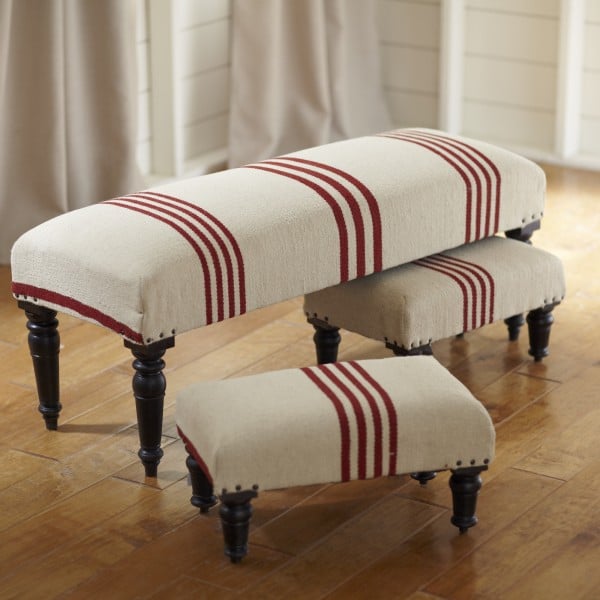 Making myself at home here in this house means I spend time considering how I feel when I'm in my home, and how other people feel.
That's the foundation to all of my decorating decisions. It starts with feelings I hope to achieve when I'm in the room.
How do I want to feel when I'm at home? How could my home be more welcoming to friends? Does it reflect who we are or what could I do to make it feel more like "us"?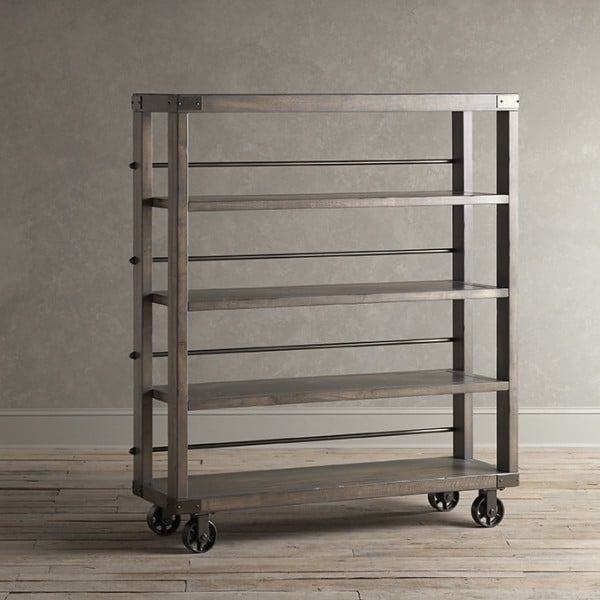 I'm always nesting and fluffing and puttering around the house inching it closer to what I envision for my home. I'm adding layers. I take away things that are not beautiful to me or aren't right for my home. But when I'm making those adjustments, it's an evolution of style not a complete do over.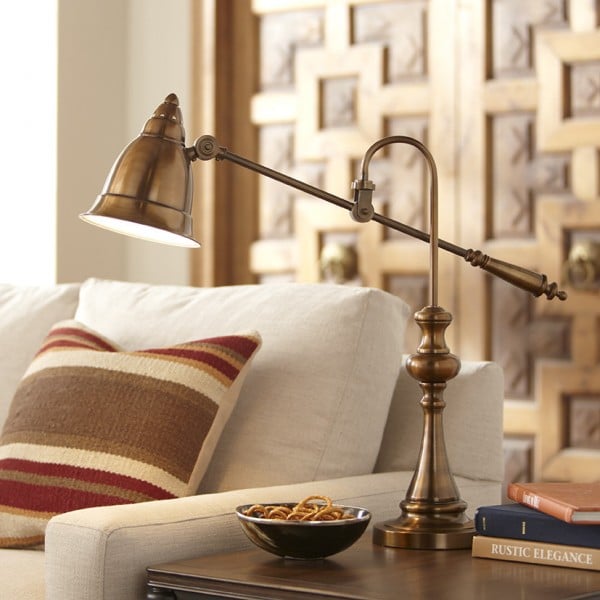 That's why I have always embraced a style that has a traditional twist to it. It never feels so defined that it might get stuffy or outdated, but it also isn't likely to feel like my whole home is too trendy just a year after I decorate it. It's a mixed style that can evolve with me as my taste and lifestyle does. I can hang on to things that might not be perfect while I need them, but they still mix in just fine until I finally get to pick out something I like better. I can easily move things to other rooms if I feel like I need a change. That just feels authentic and right for my home! It's a slow process but it's real life for me.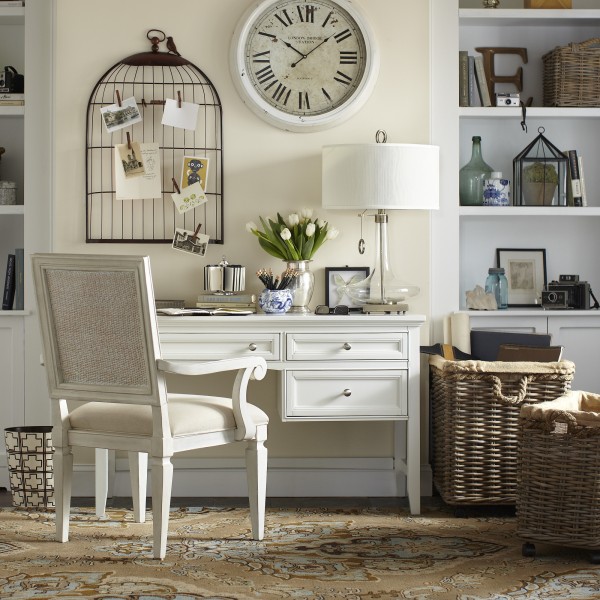 I especially enjoy the little things I can do to update my home. I love adding affordable things like adding baskets to bring in those layers of texture that are not only practical but make a house feel layered and lived in.
Mixing up painted and wood pieces makes it even easier to continue to evolve!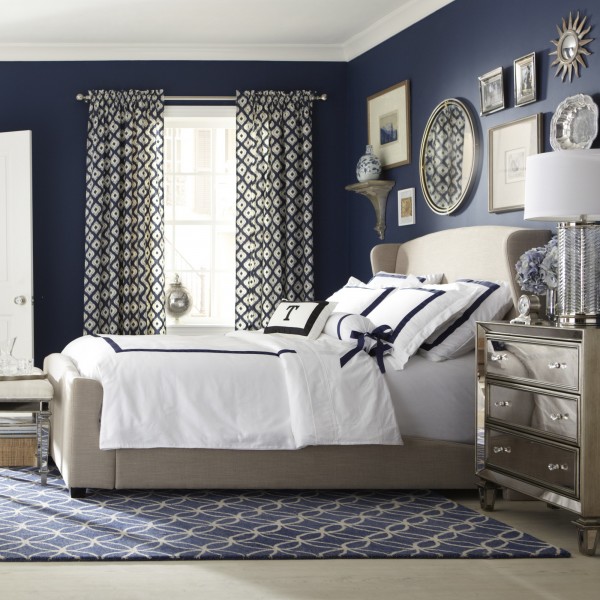 Baxter Bed (sold out but click for similar)
I love when a traditional piece can mix in with that fun new rug. A dramatic wall color can bring it all together.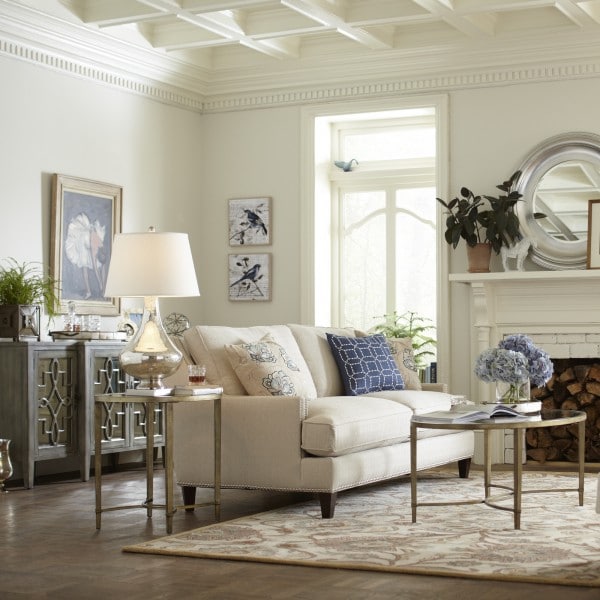 I LOVE to feel the freedom to evolve in my taste and style, it's just a fun part of life for me. But who really has money or time to get a whole new new style every few years? Not me! I've had the same sofa, same beds, same dressers and dining table for years. Yet my house is always getting updated! Sticking to mostly classic pieces as the foundation makes evolution of style pretty easy. I can just add in new items as I find things I love or want to incorporate to my current look.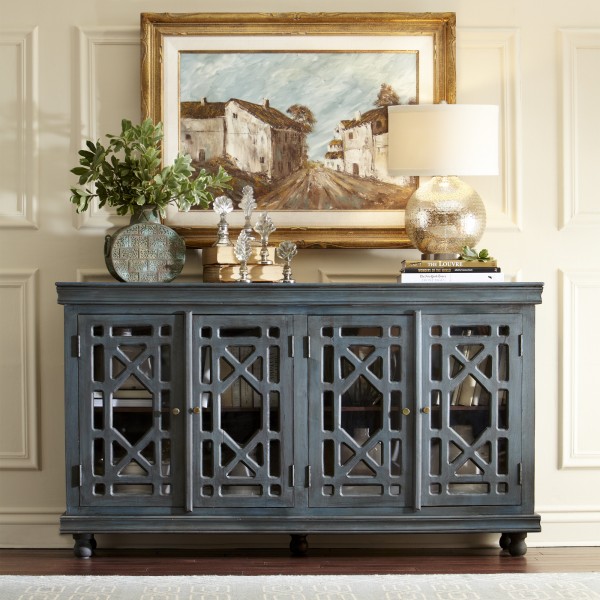 Now that I'm ready for a few new foundational pieces (which I'll be showing you my dilemmas and solutions in an upcoming post), I want to make sure I pick things I know I can love for years to come. I especially love items that can work in more than one space.
Larson Chair (sold out but click for other options from Birch Lane)
I'm a detail girl. A little nail head trim gives a style boost that catches my eye.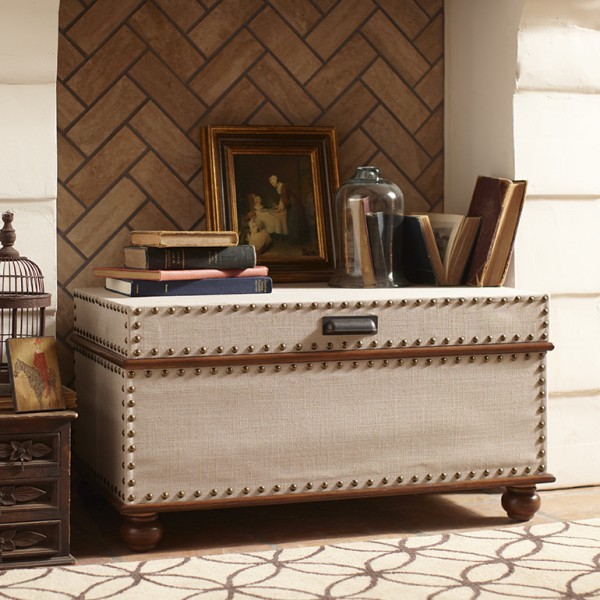 Harwich Storage Trunk (sold out but click for to find new Birch Lane items)
I love things that are unique in a tasteful way and suggest a story or history.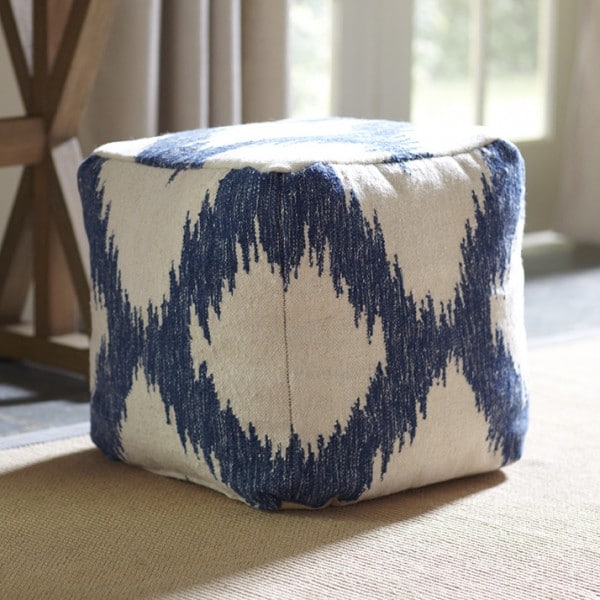 Hanley Ikat Pouf (sold out but click for new items)
I love when classic patterns or fabrics are also modern so you can add in a fun touch without your house feeling outdated next year.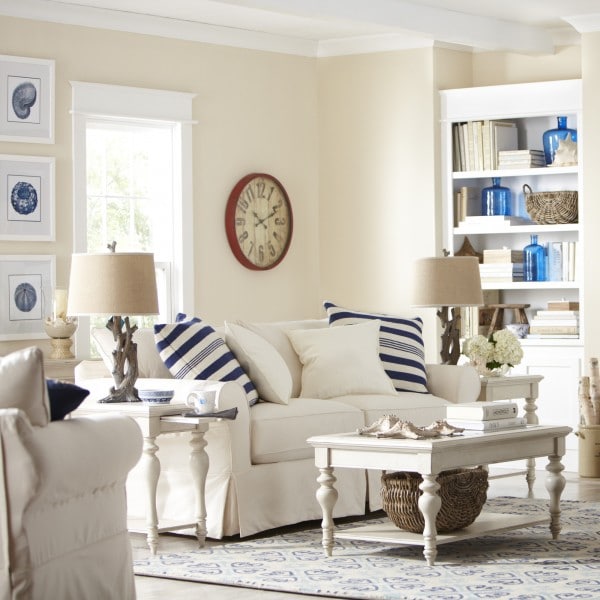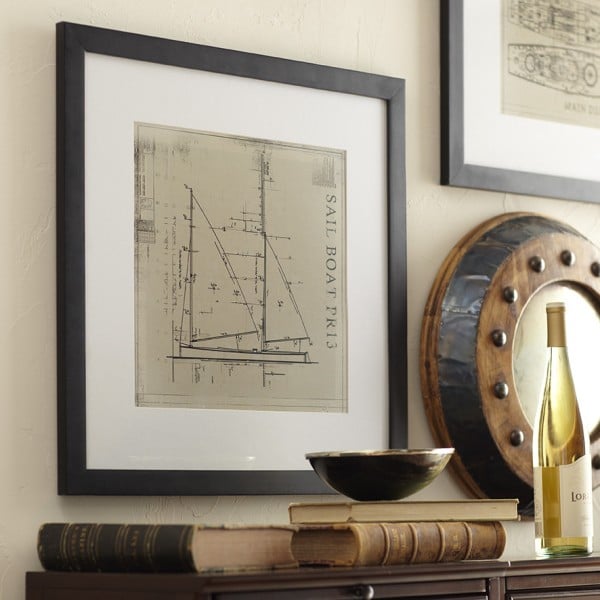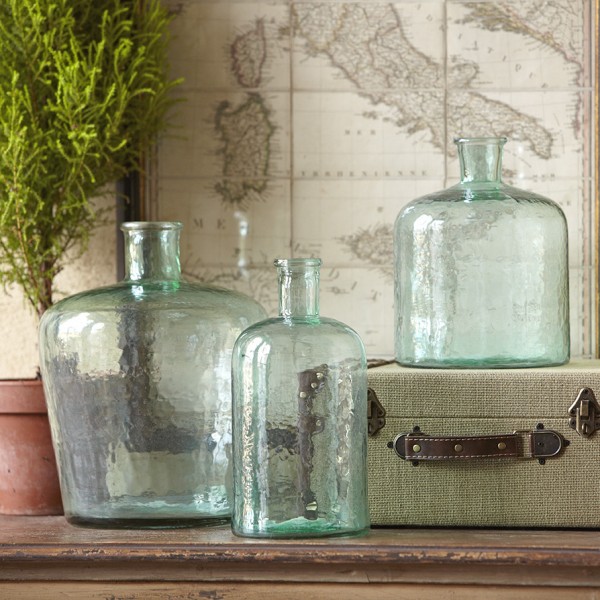 How is your home evolving in style or do you tend to keep it the same?
*My trip to NYC was sponsored by Wayfair & Birch Lane, but my posts and opinions are my own.