If you are looking for a quick idea for a spring or Easter brunch, you'll find a few of our favorite easy recipes in this post as well as some other fun spring entertaining tips and ideas for around the table!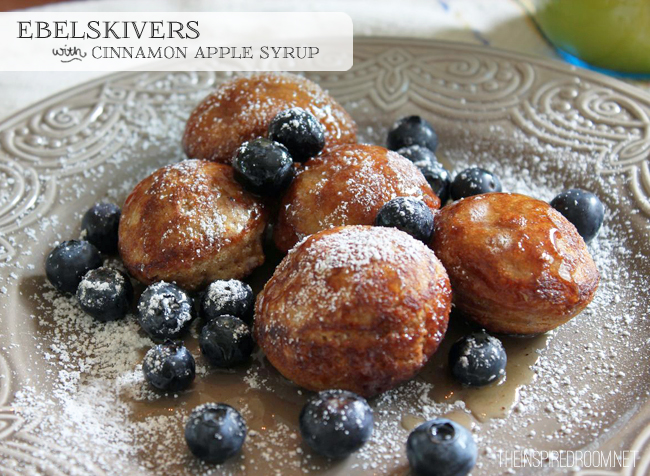 This weekend we are having Ebelskivers with cinnamon apple syrup, YUM! Have you tried these? See the recipe here.
Last week Michaela shared her delicious fruit tart recipe! Let us know if you try it!
10 simple tips for hosting a party (with a cute drink station!}
Refreshing Blueberry Lime Drink in a Mason Jar
How to arrange a flower bouquet (with a cute video and super easy tips!)
And if you are doing some last minute Easter egg decorating, here are our marker eggs!
Find lots more Easter ideas in our Easter DIY section, as well as some pretty ideas for Spring here.
Have a wonderful rest of the weekend! See you Monday with a peek at my living room and a new cabinet!
PS. Did you read Jack's blog yesterday?! More details coming soon!
Happy Easter! He is risen!