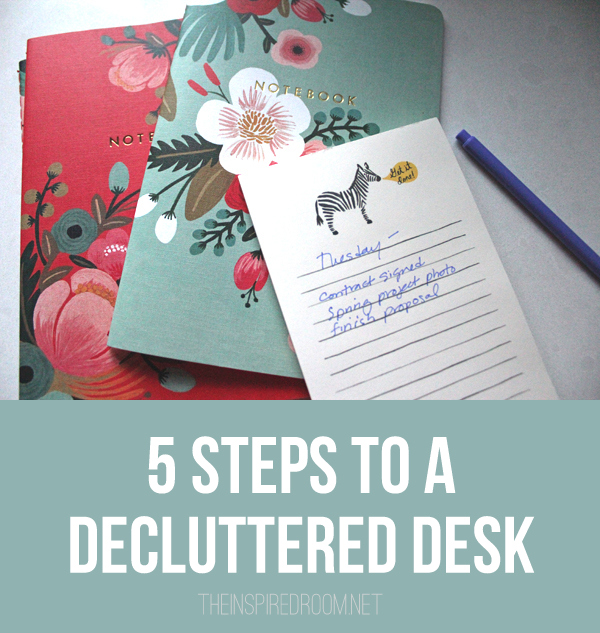 Does your desk feel disorganized and cluttered? 
A desk, whether it is in a home or place of business, can be a real clutter magnet. I'm over at The Decluttered Home today sharing five steps to a decluttered desk! I've been implementing these tips myself and it's making a big difference in how I work.
Come see my five decluttering steps!
What other tips do you use for keeping your desk organized?