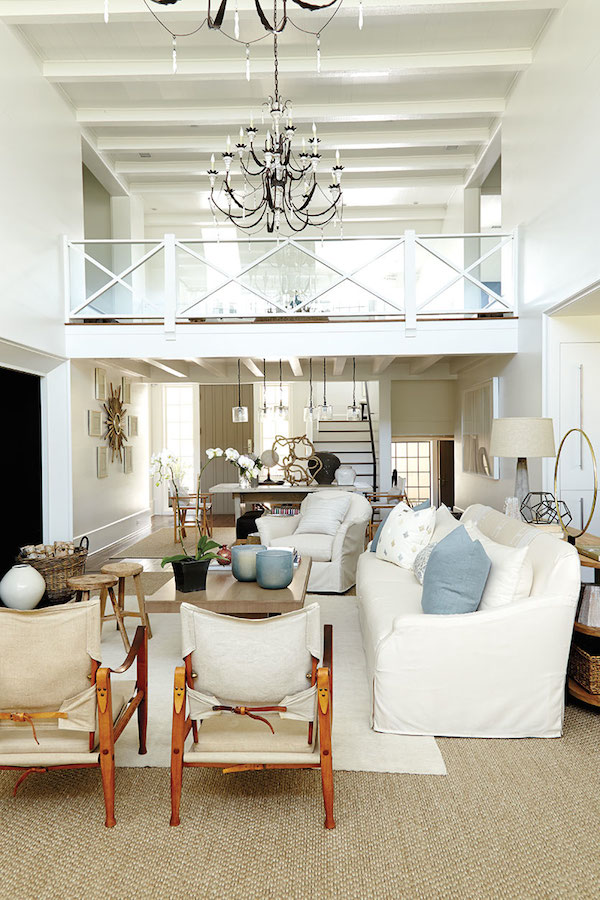 1) Calm Colors
The soft colors used in this home inspire rest and relaxation!
2) Pattern and Texture
Layers of texture and pattern bring a charming coastal charm to this loft. I think this would be a perfect spot for a cup of coffee in the morning!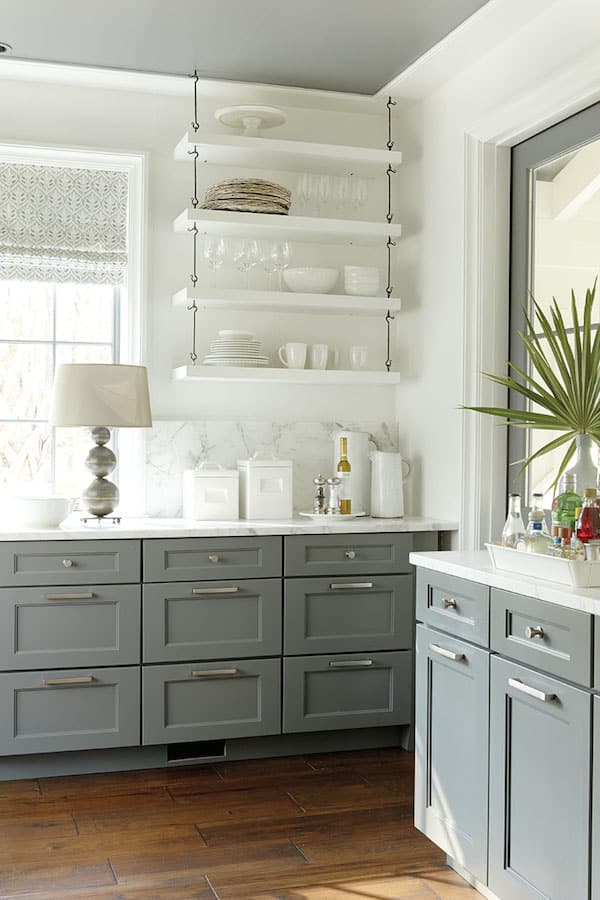 3) Ambience in the Kitchen
I love a lamp on a kitchen counter. It adds such a nice homey ambience, don't you think?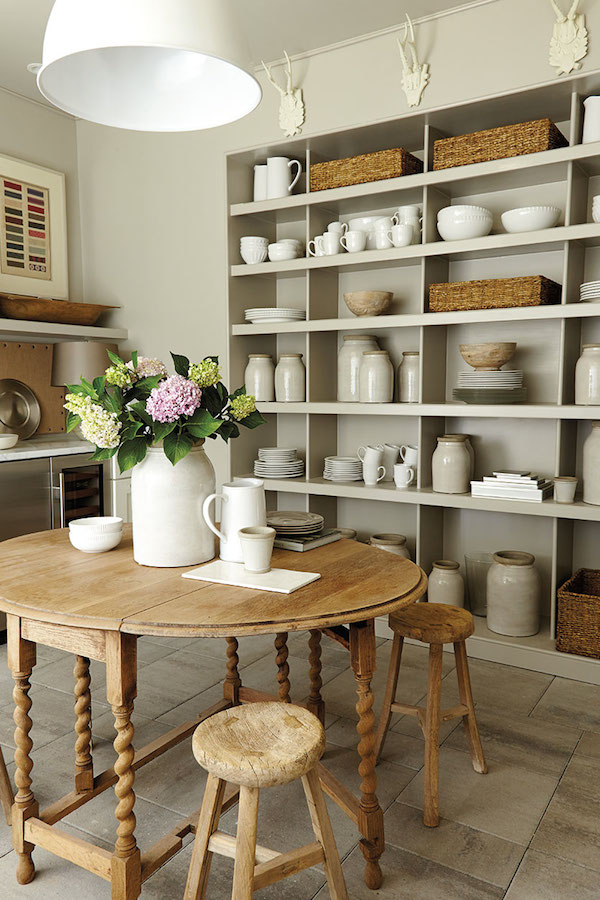 4) Open Storage
Pretty white dishes and wicker baskets are displayed so beautifully on the open shelves in this casual dining room. It's all too pretty to be behind closed doors!
5) A Mix of New and Old
Nothing beats the look of new and old pieces mixed together in a home. It creates that perfect and comfortable lived-in look I love so much!
Photos are all from the Southern Living Idea House 2014, found on How To Decorate (Ballard Designs Blog)