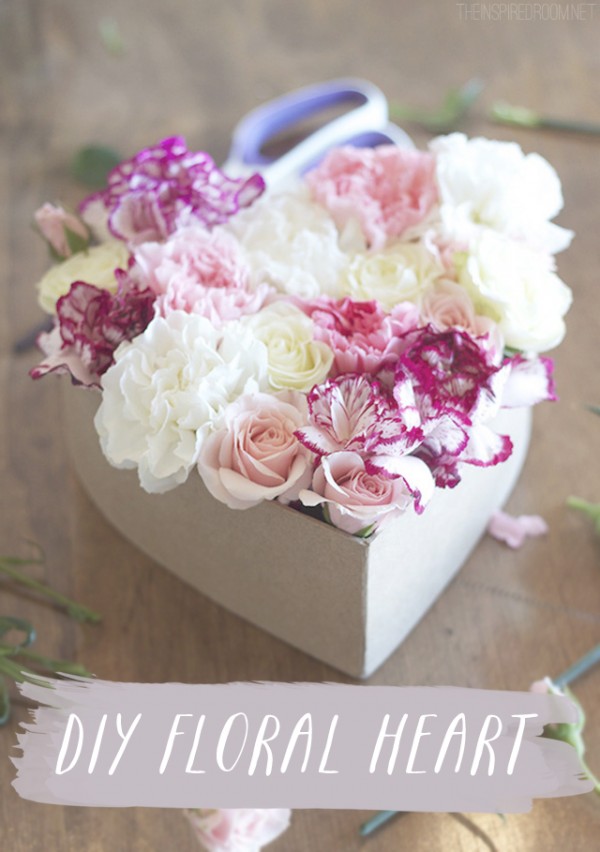 Hi friends! It's Michaela and I'm back at The Inspired Room to share a fun DIY project you can do in the month of February for Valentine's Day. I'm not sure about you, but I love flowers (as seen here and here) so any excuse I have to play with them, I pretty much use it!
Today I'm showing you how to make a heart-shaped flower arrangement! Even if you don't have a Valentine, this DIY project is adorable, easy, and would be so fun to do with a group of girlfriends as a Valentines craft party! I would recommend doing this project within a few days of Valentines Day so the flowers stay fresh.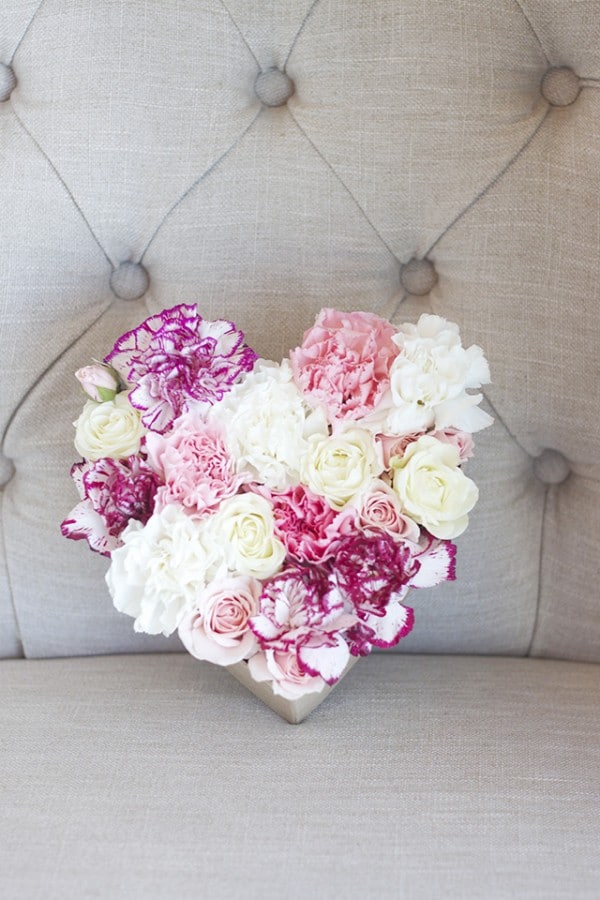 You'll need:
– Flowers. I used carnations and spray roses because they open up big and take lots of space, are fluffy, and the carnations look like baby peonies if they are the right color and type.
– A kraft box in the shape of a heart. I found mine at Hobby Lobby for $2.99!
– Floral foam. It's okay if it's a little smaller than the box you're using.
– Scissors
– Foil
– Knife
– Bowl of water + plant food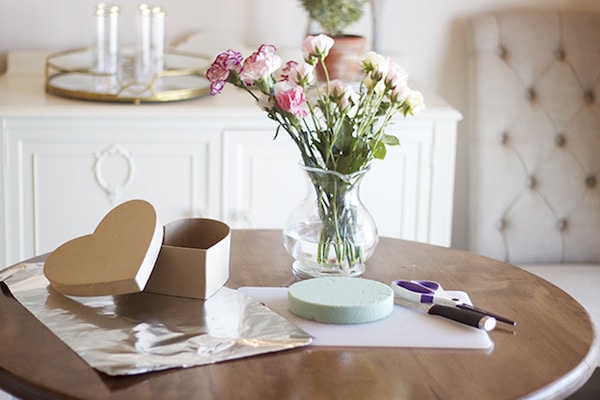 Step 1: Line your kraft heart box with foil so that the water from the floral foam doesn't soak through the box.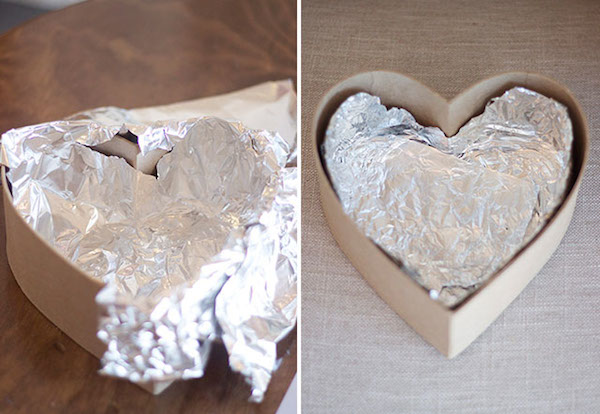 Step 2: Cut your floral foam to fit inside the heart shaped box. I did this by finding a piece of foam that fit well into the box in the first place. To cut out the exact shape, I stuff as much of it into the lid of the box, turned it over and used a knife to cut the excess away.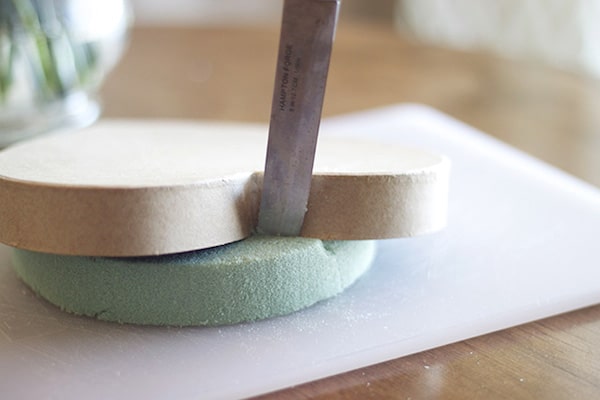 Step 3: Fill a big bowl with water and mix in the plant food. Drop in your circle of floral foam and let it soak up all the water. I let mine soak for 10 minutes.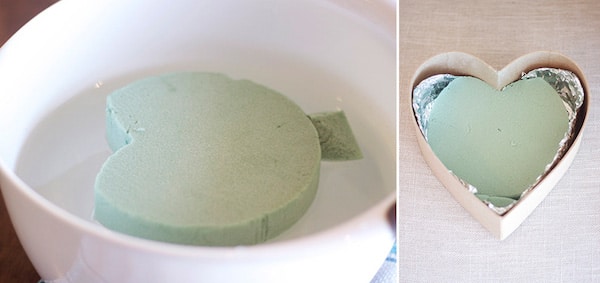 Step 4: The fun part! Begin cutting your blooms, leaving about an inch or so of stem, and stick the stem in the floral foam.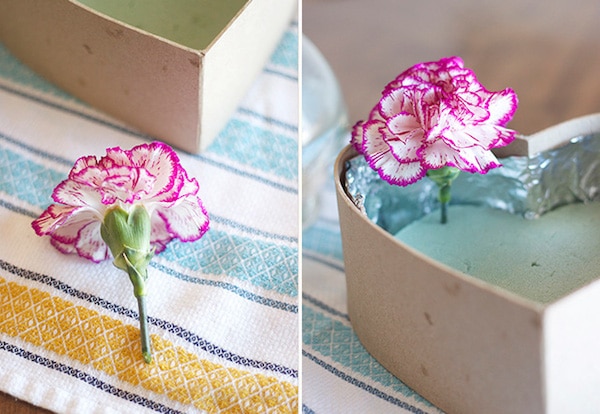 Continue doing this with all the flowers. Carnations have a sturdy stem, so it was easy to place those in the floral foam, whereas the roses have tiny, weaker stems and needed to be pushed in more carefully (make sure you hold their stem at the base while you're pushing it into place.) To make Carnations make look more like peonies, you can peel back some of their petals. Also, when I look for Carnations, I always try to find the ones whose petals are scrunched up, much like a peony, in the middle.
Use small flowers to fill in the gaps, if there are any. Then place the heart flower arrangement on your coffee table, lean it on a bookshelf, attach ribbon and hang it on your door, etc.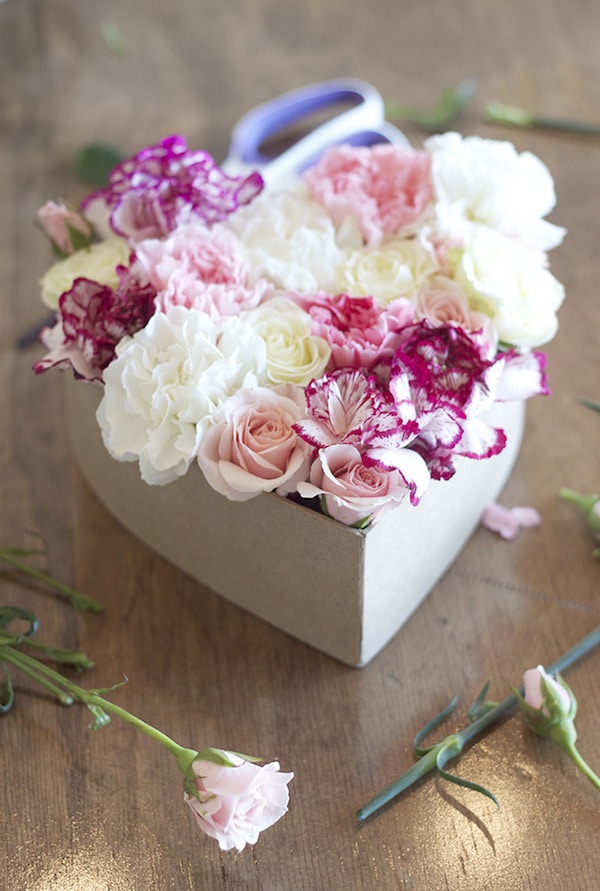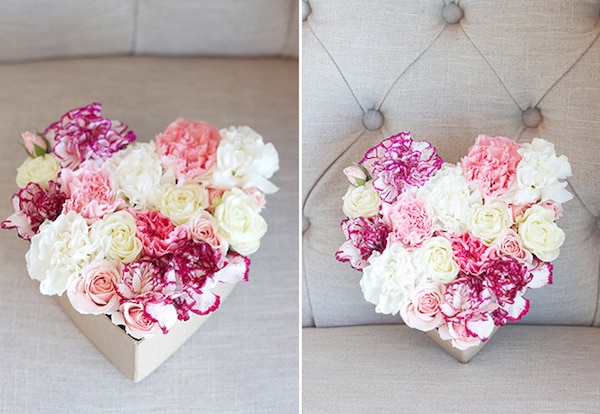 I just love how it adds such a whimsical touch to my home for Valentine's Day! It also smells glorious.
Have fun giving this a try! Happy February!
xoxo



interior design website / services / portfolio
Related Posts:
Valentine's Day Party Idea and DIY Heart Cake Topper
Valentine's Day Mantel and DIY Heart-Felt Banner
14 Pretty Valentine's Day Printables (have you printed yours yet??)