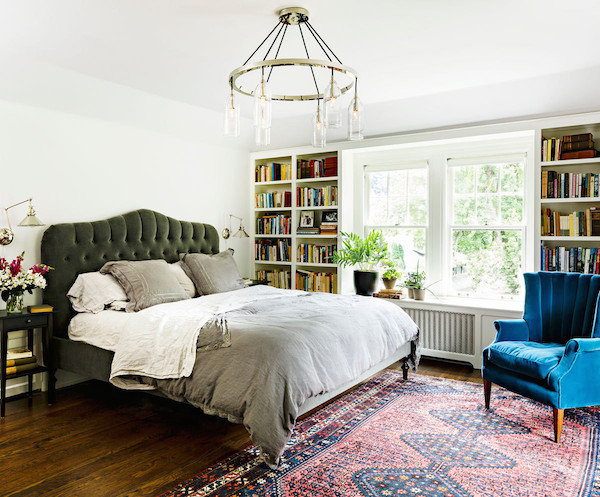 Lonny / Jessica Helgerson
I believe what we really want in our homes is more style, less stuff. It's easy to get overwhelmed by how to find or even stay true to our own style when we are faced with so much cuteness we could add to our home! Stroll down the aisle of Target or HomeGoods and you'll certainly find great stuff! Pinterest offers a million things you could do for practically nothing with just a bottle of spray paint and a roll of duct tape. But is that what we really want? Do we actually get more style by getting more stuff? Personally, I don't think we do.
Of course, a home should be functional, comfortable, and beautiful to you. But the problem comes in when people start to believe the lie that getting more STUFF to style their home will transform it. They try that, bringing in all the things, and then they wonder why they are never quite happy with the result. They can't find the right balance because they are looking in the wrong place.
True style and contentment with your home doesn't come from random stuff at all. It comes from life and how you reflect that life in your home. That's been my message for years, it's all about the authenticity of your style.
One of the things I'm really enjoying about the process of writing books is really taking the time to define what I've learned, what I do, why I do it and most importantly, why it all matters.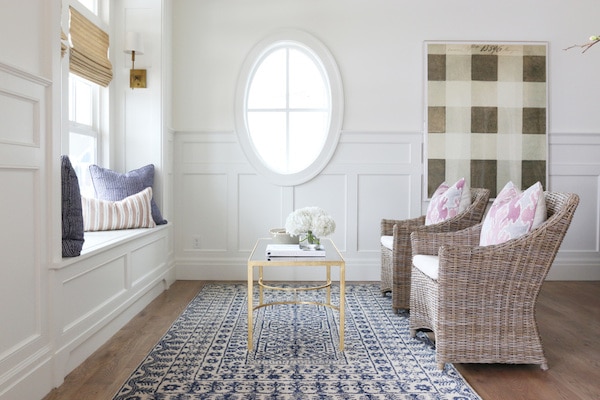 Studio McGee
It's been interesting thinking it all through and organizing my thoughts so they can hopefully help others who struggle with STUFF! It's been quite a thoughtful journey writing out the processes and lessons learned along the way to a home I love, I'm so excited to have the opportunity to share in such tangible, pretty books :).
As we talked about in the earlier part of the year, one of my main goals this year is to focus on organization and order in my home and how it impacts my life at home. My house is not perfect, it's in process. I've made progress in some areas and am still working on others. I still have work to do! Just like life, it takes time to weed out what is authentic to you and what you truly love.
One of the main reasons I started The Inspired Room was my belief that we should surround ourselves with more meaningful reflections of who we are and where we are going, and we should weed out the randomness that doesn't inspire us.
From the earliest blogging days I shared my philosophy of authenticity and why what I'm surrounded with mattered to me in my own home. It's so important to me, I'm still here talking about it.
Studio McGee
I know not everyone thinks as deeply about the home as perhaps I do (hahah), but I do it because I think the state of our home matters more than we want to admit and more than we might realize. When it comes to style, we often tend to think in terms of what goes together, what others are doing, trends, or labels, rather than how our style actually impacts our life.
When I talk about style, I'm thinking about my authentic style of living at home, not how stylish I am (or am not!) in the mind of the design world. I don't need a label for my style, I don't need all the latest rules for how to be stylish or trendy, I just need to learn to be more in touch with how my surroundings impact my life.
My home is a reflection of who I am because I'm happy to be surrounded by stuff that matters to me and I can say good-bye to stuff that doesn't. What that means is: I have to continually refine my home to let go of the stuff I don't need, the stuff that distracts me, and embrace the things that inspire.
You don't arrive at your style one day when you get the magic accessories all lined up on your mantel. It's a process of refinement and always reassessing where you are on the journey. Creating an authentic home is a matter of personal reflection and the determination to make progress in letting go, as much as it is about knowing what to add in. 
I really breathe a sigh of relief when I say good-bye to STUFF that I no longer need.
I need to surround myself with things that inspire me. Less stuff, but with more style. Not junk, not useless stuff, not tacky decor or stuff I don't love, but things that matter to me and my life. We need to clear out the clutter in order to breathe a little deeper and actually start to see and fully enjoy what we love!
I wrote about finding your style through that important balance of how we live and what we have and do in our home in Love The Home You Have, and in my new coffee table book The Inspired RoomI go into even more detail on more actual home decor principles we really need to know in order to create an authentic home that inspires us.
I wrote about creating an organized life and home in (the now newly released book) Make Room For What You Love  so believe me, I'm fully immersed in the topic of determining what stuff matters and what doesn't and what to do with it all! I'm excited about these topics because they have made a difference in my life. 
Thank you for being here in this place where I've shared my heart for so many years now and for being excited about the books. Truly, it means so much to me.
Today is a good day to look around one area of your home and ask yourself why things are there. Are they there because they inspire you or because they've just always been there? Are they there because you saw them on Pinterest or thought they made a fun vignette, or are they there because they actually INSPIRE you? Could you do more but with LESS stuff?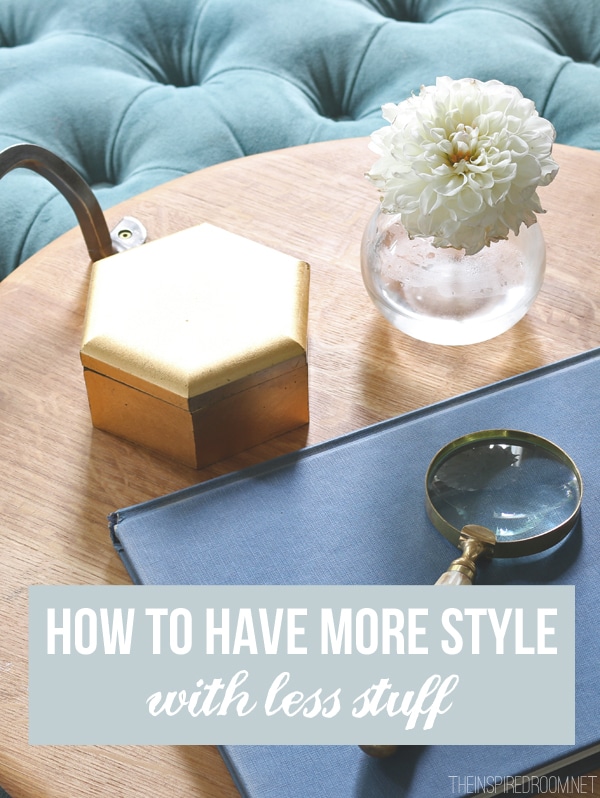 Good deep questions to ponder, right?
The last two photos in this post are from Studio McGee–I really love their fresh style! I love featuring designers who make me feel like I could move right into their projects. Go check out their inspiring portfolio here!