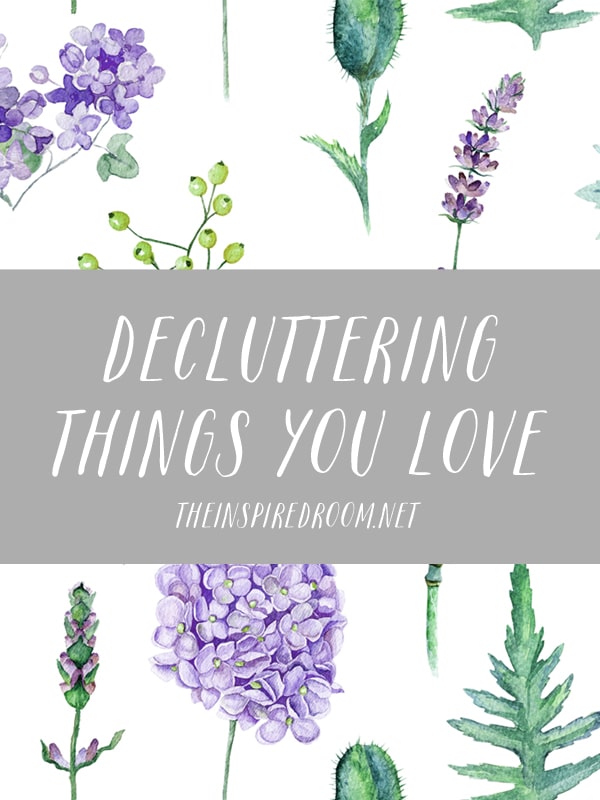 I've been on a decluttering rampage. Nothing has been safe from my decluttering mission. If there is one thing I have grown more certain of since we have lived here, it's that I don't like keeping (or the possibility of moving) random stuff. We downsized tremendously to move into this house (our old house was twice as big), but even after years of decluttering, we still had SO MUCH STUFF. TOO MUCH STUFF.
It wasn't all mine. Some belonged to others. We had family members moving over the past few years and we hung onto things we liked that they might want (they didn't end up needing them). I hung on to things we liked and thought we might use someday (we didn't). I had a special box of broken things I loved that I planned to fix (and never did). We had nice stuff that was given to us that we finally acknowledged we will never use. Our house was slowly decluttered over the six years we've lived here, but our garage was still full even though every year we cleared it out a little more.
Finally when faced with the idea of moving it all, we got serious. We were ruthless declutterers. We gave away SO MUCH stuff, even stuff we liked. And you know what? Giving things away you've hung on to for far too long is therapeutic, even if you happen to really like what you gave away! You know what brings me more joy than holding on to boxes of stuff I like just in case I might find a use for them someday? Giving away things I like but no longer use or don't have the space for.
Today over at The Decluttered Home I'm pondering some of the issues surrounding decluttering things we love, come join me!