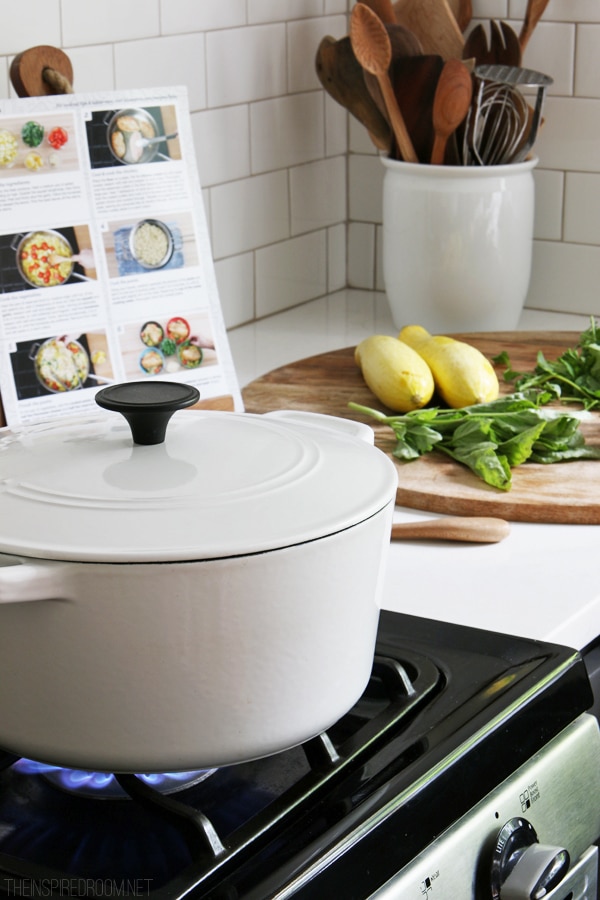 This post prepared in partnership with Blue Apron
I think delegation is the number one secret I've found for time management. If you want to stay sane as a mom or anyone who has a lot of responsibilities and things to juggle, you have to focus on doing things only you can do, and then just say no to non-essentials and delegate the rest! And you have to learn ways to do that WITHOUT guilt.
When it comes to meal planning and grocery shopping, I've often felt like a failure in recent years since my business has grown. Not because I didn't think meal planning or grocery shopping was important so I just neglected it, but because I do think its important. I think that's when moms can feel the most guilt, when they know something is important but they just can't figure out how to manage everything they are expected to do.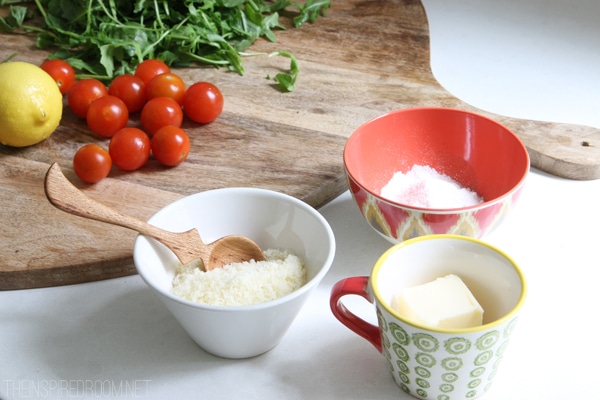 I've tried the cooking ahead methods, and we do have easy recipes and standard favorites we can prepare with fresh produce and meats we try to keep on hand, and of course we can get pizza or go out to eat. But even so, sometimes I just run out of time to plan, go to the store, or spend a day cooking ahead. So instead of feeling guilty every week for dropping the ball on our meal planning and shopping, I had to figure out a solution we could all live with.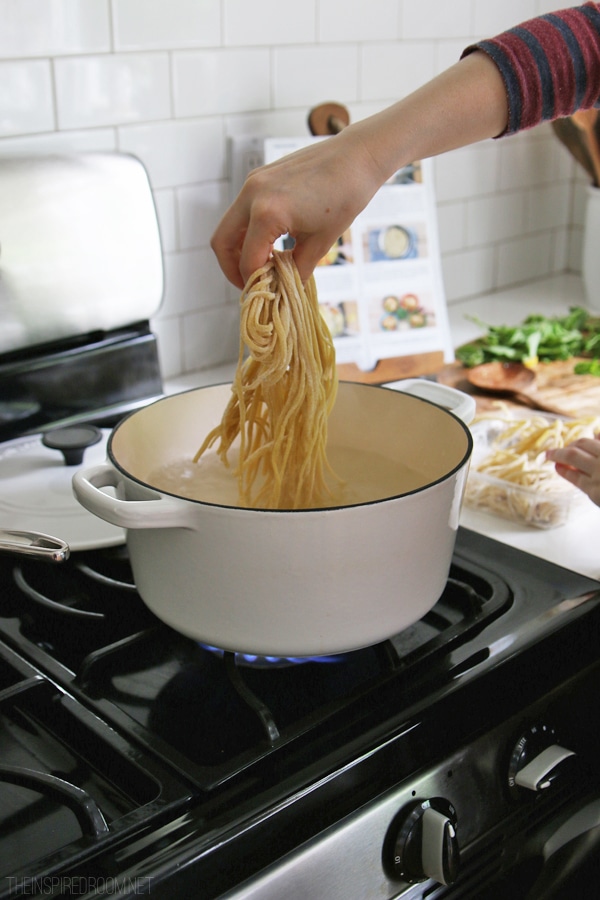 One of the best discoveries I've made is Blue Apron, a great meal service that delivers fresh ingredients already measured out for you so you can cook a delicious chef-designed meal at home. You save the steps of meal planning and shopping, but still get to prepare a meal yourself so it is hot, fresh and delicious. I love it because it allows me to delegate something important without guilt and the meal is creative and tasty. With a growing teen boy in the house, we definitely need to be all set for easy to prepare meals or we will have a very hungry boy on our hands and a crabby family :). Nobody's got time for that.
We had Blue Apron deliver two meals to our home recently and I cannot even tell you the joy of knowing two dinners would be ready and waiting for us when we wanted them. I felt no shame in letting someone else figure out what we need and deliver it all to me, and I love that I still prepared dinner for my family.
My daughter and I had a great time preparing the first meal together, Chicken Paillards & Fresh Linguine. Y'all, it was so easy to put together. Each item comes pre-measured so there are no wasted ingredients and no forgotten herbs or spices, everything is right there all ready to go! You can select different plans with Blue Apron, depending on your family's needs and you can also skip a week if you want to! There is a two-person plan or a family plan, which works great if you have a family of four or several small children. We had four people to serve and even had leftovers for lunch the next day.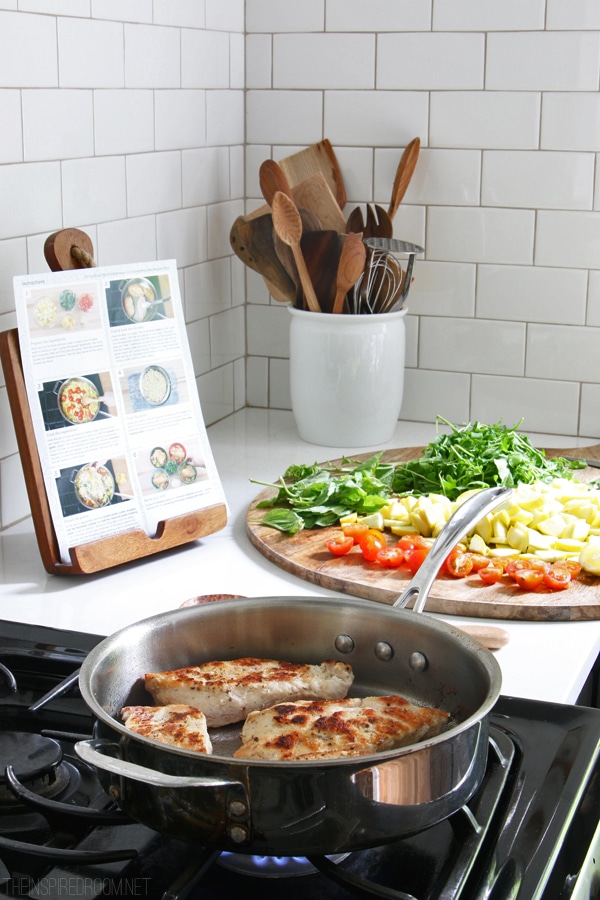 The recipe card was easy to follow with the ingredients on one side and step by step instructions on the back. Each item was easy to prepare, we did our own chopping of veggies, boiling the pasta and cooking the meat so everything was fresh!
My son's face was priceless when we called him to dinner and he saw the gourmet feast on the table. Every day he asks the same question, "what's for dinner tonight?" and while he is never mad if we say pizza, he is thrilled when there is a tasty home cooked meal just like we do. It was wonderful to have saved time with all the shopping and decision making and just sit down to a good meal at the table together. I'm looking forward to our next meals, and can't wait to try the zucchini and yellow squash enchiladas as well as the seared salmon with preserved lemon and red quinoa! You can see the recipes here.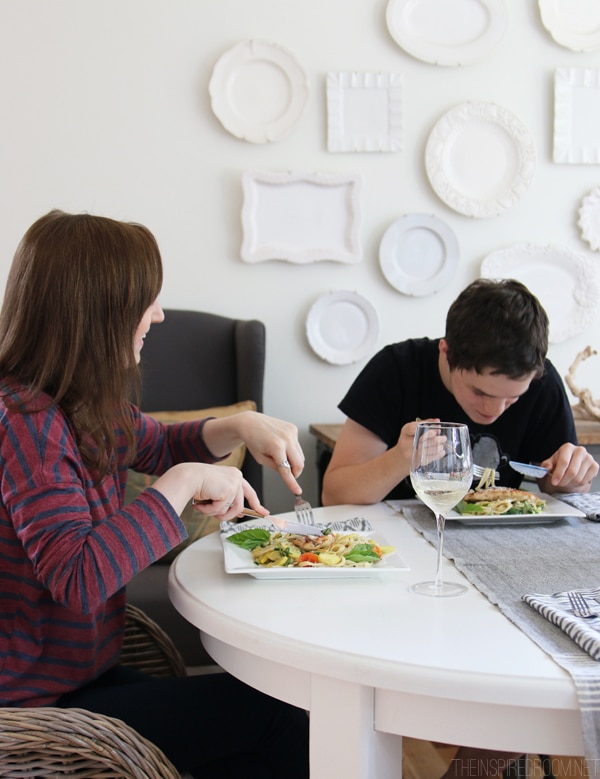 Would you like to try Blue Apron? Here's a special deal for you!
The first 50 readers to order will get two meals free on their first Blue Apron order!
Thank you to Blue Apron for the meals and partnership in this post. All opinions and experiences are my own.