Years ago I featured a room with a pulldown vintage map installed to hide a flat screen TV. I was smitten and vowed I too would one day try that brilliant idea in my own home. So far, I haven't had the opportunity since we don't have a TV hanging on the wall. MUST remedy that. But the other day I found someone who did try it and WOW, does it look amazing!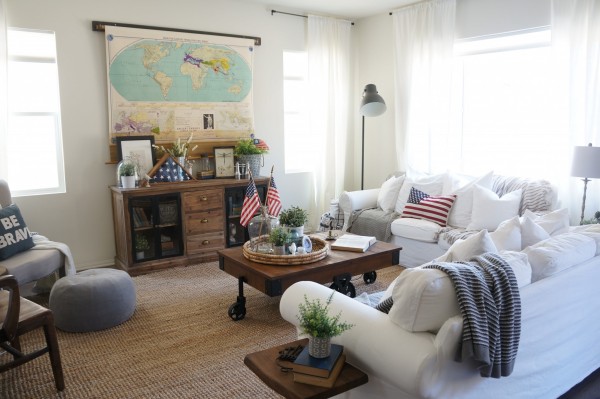 Karen shared her room and this TV/map project over at Home Love Stories. Go see more photos of her lovely room and get the details on the pull down map. And check out her blog at Perfecting the Homefront!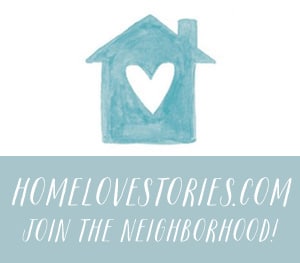 I love seeing your projects and homes, so I hope you'll share yours and join in the community at Home Love Stories!
Come back later today for a fun weekend giveaway!
Related Post: