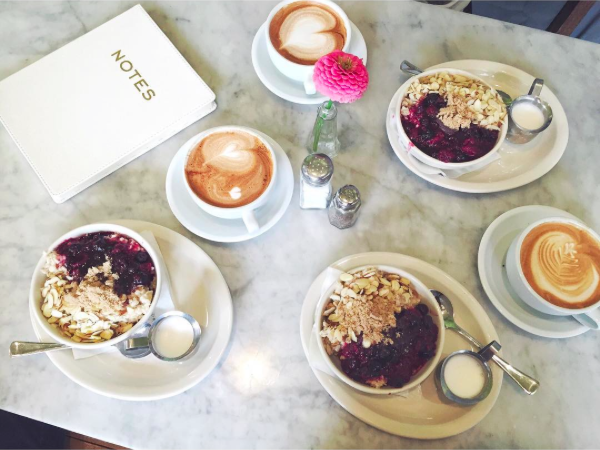 Guess what? Did you know the beginning of July was my eighth blog anniversary? Can you believe it? I'm starting my NINTH year of blogging at The Inspired Room. I can hardly believe it myself, I'm still here blogging away and loving every minute of it! I meant to have a little celebration that important day took a backseat to the craziness of trying to move our life across a body of water. (Moving depletes every ounce of energy you have!).
While I plan a special post soon to reflect on my first eight years of blogging, I do want to pause for a moment to say I'm just so grateful first and foremost to you, my readers, for bringing such joy and growth to my life through this experience. Thank you from the bottom of my heart.
It is going to be fun to kick off a new season in blogging this week from our new "old" house in Seattle. I never dreamed when I started (with absolutely no expectations) that all these years later I would have the privilege of continuing to open my home (several homes? ha!) and share what I love with so many of you. There are so many new adventures and projects still ahead!
I also never imagined when I started The Inspired Room as a decorating business (seven months before I even started blogging) that I would eventually have the opportunity to grow my business and establish rewarding partnerships with brands I know and trust. These partnerships are not only a chance for me to stretch personally and professionally, but they offer me unique opportunities to continue my goal to provide useful insights and the relevant content we are interested in here on the blog.
So as I leap forward with enthusiasm into my ninth year at The Inspired Room blog, I'm honored to announce a new partnership. I have been selected as one of four new Brand Ambassadors for Samsung Home Appliances! This is a dream partnership for me and I look forward to working with Samsung for the next six months.
I am in great company, too, check out the amazing blogs that will round out the team of ambassadors: Joe's Daily, The EveryDay Man, Design Hunter.
Samsung Home Appliances are smart innovative products that work together to make everyday life as efficient as possible, so that you have more time to do what really matters to you. We should take back our weekends, right? Samsung's social agenda for 2015, Own The Weekend, really resonates with me!
I've always felt that appliances should be trusted to be working efficiently in background of our life so we can move on to enjoy the things we love. I'll be sharing the behind the scenes things that matter most to me on my Instagram with the #owntheweekend hashtag, so follow along here with to see some of our fun weekends in Seattle?
I'm excited about this new partnership, a new season in blogging, and a new chapter in real life, too!
I hope you had a great three day weekend,. I can't wait to get this week started to share some updates on my house, and especially … so we can TALK ABOUT FALL!
Are you ready for fall?
You can follow Samsung Home Appliances on Instagram, Facebook and You Tube.
This post created as part of a partnership with Samsung Home Appliances