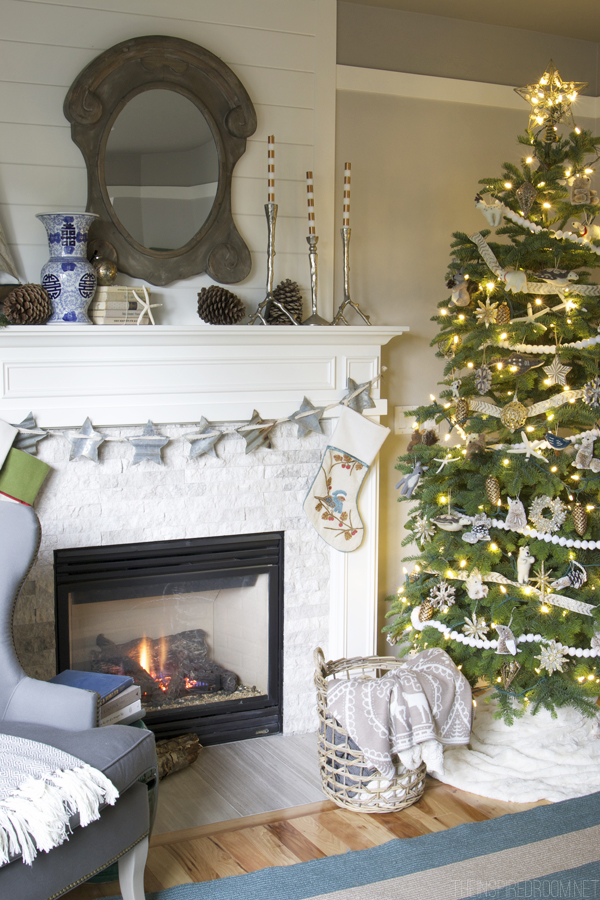 I get so inspired to work on my house around the holidays! It might be weird, but almost every Thanksgiving no matter what house I'm living in, I start painting walls. It makes for a little bit of Christmas decorating chaos, but it's worth it :). This house is no exception, we are finishing up painting our hallway and starting our bedroom paint right now (insert a little jump for joy!). I am pretty excited to be able to get all settled into at least these two areas of our house with the right wall color for us before Christmas.
I mentioned in my last post about how the pinkish-beige color of "swine" affects me in my home. You may not even be aware of the impact of the colors in your house, especially if you have neutral paint on your wall, but it still impacts how your home feels! We (those of us who are home-lovers!) likely all have our own inner-sense of what feels right to us, whether we are in tune with it or not.
We might feel "unsettled" in a space and not realize why. We might struggle with how our house feels, and we might start to decorate a room thinking the problem must be that we have too much or too little furnishings or all the wrong accessories and all the while, it was the foundation of our room that was keeping us from feeling settled in our space.
While it would be wonderful to just visit a blog and say, I love her wall colors and I'm going to paint my whole house exactly like hers, it isn't always that easy. It isn't just a matter of what colors we like or don't like. Every one of our homes will be unique, even aside from our personal style. There are so many things that impact how our own space interprets color, from the part of the country we live in, to the natural light in our home, to the wood floors, the tile, or color of carpet or tone of the cabinetry, to what colors are in the adjoining room, and more. I find it all impacts color. Even white can take on a different look in different rooms or different houses, so white isn't always a foolproof choice.
You might see a photo of a house with all white walls and love how it looks in a picture, but worry that in your house it would feel cold and lifeless. You might fear gray or brown toned walls would look dreary in your house or believe that you would dislike colored walls when in fact that might be the right choice for your home. I might say I don't prefer a particular shade of paint at my house, but it might be perfect in yours!
Each and every option can be absolutely beautiful when put in the right space.
When I say my walls are swine-y and that color sucks the life out of my house, that's only how it impacts me and the things that are in my house. Remember, I live in the Pacific NW so the same colors I choose may or may not suit someone in the South, or in the Southwest, or the NE. And even if the color itself works, you'll have to look at your own floors, your wood tones and the lighting in you home to see what exact shade makes YOUR home come to life!
A week or so ago, I visited Epcot® at Walt Disney World Resort® for a whirlwind trip to the grand opening of a wonderful new exhibit called Colortopia, sponsored by Glidden at the Innoventions Pavillion at Epcot®. I had a lot of fun, the exhibit really made the concept of color fun for kids and adults alike. My favorite part was a virtual painting booth where you got to use a magic paint brush made of fiber optics and "paint" a mural! It was pretty cool, I'd recommend you stop in next time you are at Epcot! You can see a short video of me having fun "painting" at the Colortopia exhibit, below.
I am still not an expert on the science of it all, but in my own home I definitely have learned to recognize when a wall color works or doesn't work. Many bloggers may be influenced by what they believe photographs well, but I always make my choices based upon what color is right in REAL life, not just photos. Since we have to live here and all :).
Even though you have to play with color in your own home in order to make the right choice, you certainly can incorporate a color scheme you love and make it work! You should love the colors in your home. I love to be inspired by places I've been, whether it is a country I love, a vacation destination or a fun shop I enjoy visiting locally or even someone's else's home.
I recently wrote a post over on Glidden about how color can be inspired by a country you love, you can check it out here.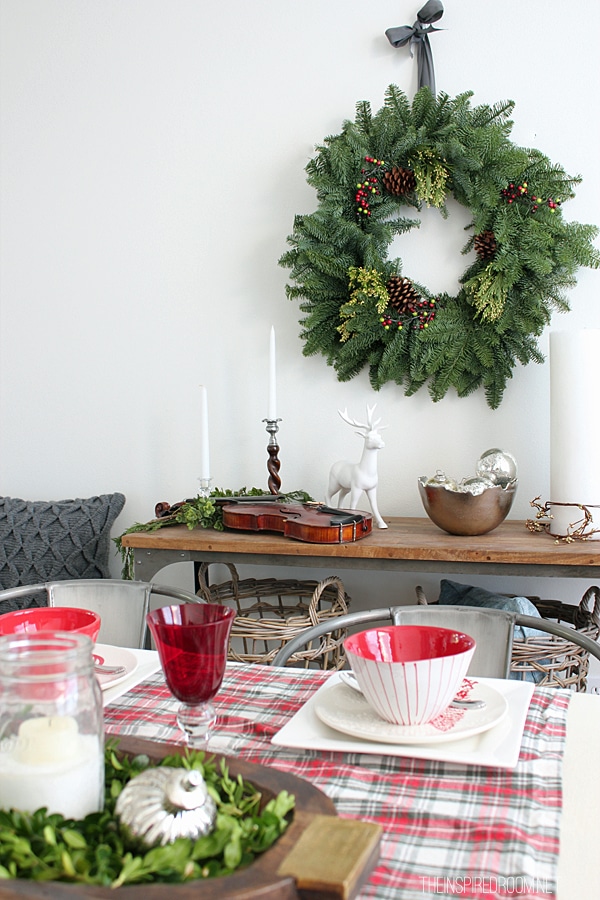 Places you love or rooms that inspire you can definitely inspire a color scheme. You might even find a color for your walls from a fabric you love. The secret to a successful color scheme will likely be in the color tones or shades you choose and the mix of color that is right for your own house. Whether you use a color you love on the walls or use it in another way, you will likely will just have to play around with your color scheme in a room to get it right for your house.
I'm heading back to Florida this week to see the 2016 HGTV Dream Home. I AM SO EXCITED I can hardly stand it. I'll be Instagramming pics as I go through the house Thursday, so I hope you'll follow along (find me here)! I'll follow up here on the blog with a post too!
GIVEAWAY TIME!
Take a moment to visit the My Colortopia blog to decide which country's featured color scheme inspires you the most, then leave a comment below to be entered into a GIVEAWAY! This giveaway is sponsored by Glidden. The winner will receive a $100 Gift Card to The Home Depot so you can have fun with your own color scheme! Winner will be selected at random on December 5.
As a MyColortopia Team member, this post is sponsored by Glidden. All reviews and opinions are my own.
Related: