Happy Monday! A few weeks ago many of my blogger friends offered to help me celebrate the launch my book by sharing their favorite rooms on their blogs. What a treat! I've been enjoying their posts so much, everyone has shared such great stories and it's been fun seeing their rooms. It is also such a gift to have friends who are so supportive, I've just really appreciated all the kindness.
Today I am thrilled to have more of my blogging buddies' "inspired rooms" to feature! Blogland has grown so much since my earlier days of blogging. It's been great connecting with many of my "old" friends and "new" ones, too through this series! Many of these rooms I remember and some were new to me.
Marian from Miss Mustard Seed has been a good friend for many years and her rooms are always a delight. I love her style and passion for creativity! You need to go see the rest of this wonderful room!
Check out Marian's book, Inspired You!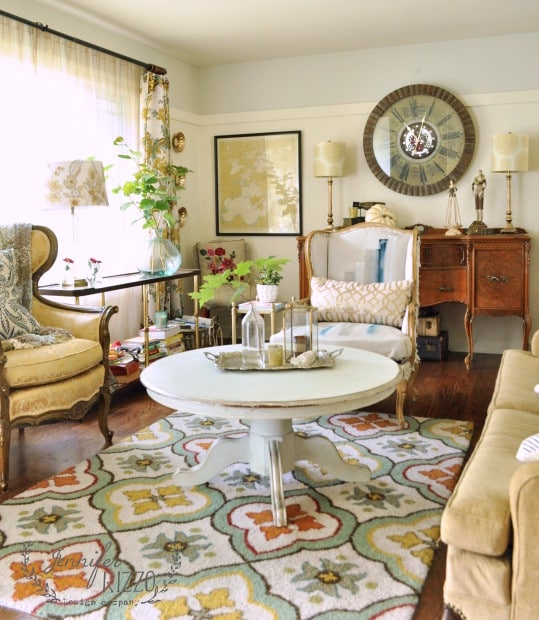 Jennifer Rizzo

Jen's home is the kind of place I'd love to spend an afternoon. It's so charming. If I was invited over I would totally be walking around the house distracted, looking at every detail and making our visit really awkward, but it's just that kind of place. Go see more of this room and Jen's book, Creatively Christmas!

Jones Design Company
Emily is another friend I've had for quite awhile online, but I don't think I actually met her in real life until this past fall when we were both at the Bloom Workshop together. I adore her! We are both NW girls so we really don't live that far apart! I think we should get together more often. :) I love her office and love how she's had to adapt how it is used depending on her family's needs! You'll love her post. And her. And her office.
Emily also makes the most adorable art prints, click here to see her free Christmas Essentials art print!
Jen is yet another friend I've "known forever" but just met for real this fall. She's the sweetest and this room is super cute, too! It's so great how several bloggers shared rooms they've had for years. It is inspiring to see rooms that are still loved and a favorite years later! Go see more of this beautiful bedroom!
I met Laura this fall and instantly loved her. She is so much fun! Go see her family room, it looks like a very cozy space to curl up by the fire and enjoy the holidays!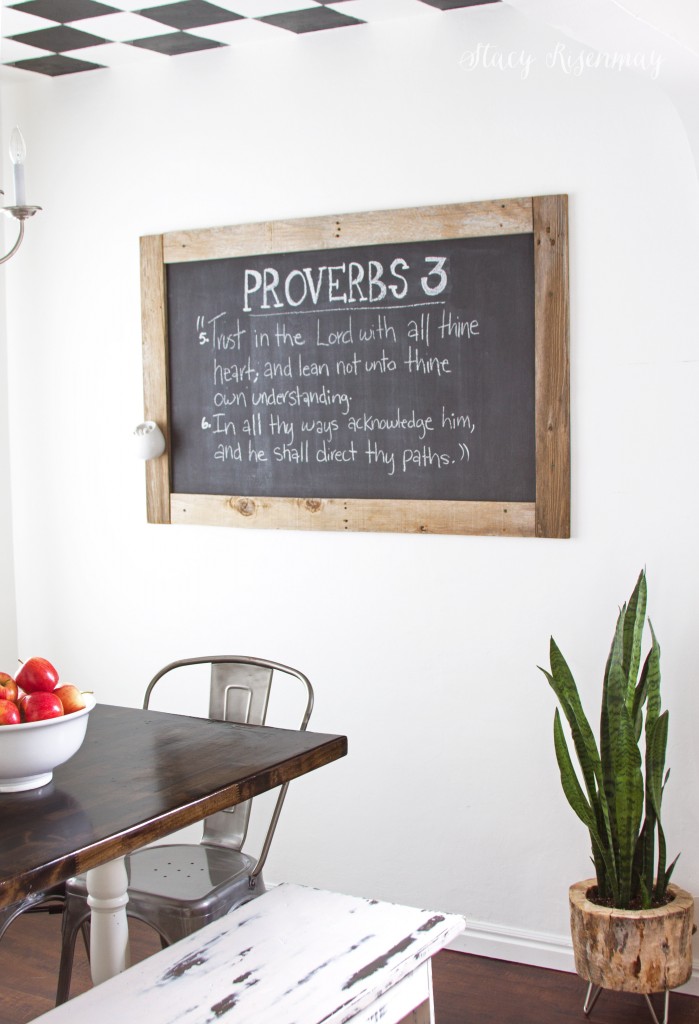 Not Just A Housewife
My good friend Stacy is not only a sweet person, but she has the sweetest house. I love her breakfast room! Go see it! Stacy wrote a really cool book on how to incorporate natural elements in your home featuring lots of cute and creative projects. She also has my favorite secret garden in all the world right in her own backyard.
Have you seen Stacy's new book, Natural Accents? It's filled with fun creative projects and pretty photos that will inspire you to try new things and to bring in and enjoy more natural materials in your decor!
I'm so impressed by the DIY nailhead wall behind the bed in Sarah's favorite bedroom. So stunning and creative, isn't it? And the pop of orange is so fun! Go see the rest of this pretty room, it is just lovely!
Order the book here // Photo via Sarah M. Dorsey Designs
See Part One for the first few features and the full list of all the wonderful bloggers who joined me in this special book launch edition of  'The Inspired Room Tour', and Part Two, and Three for more! Thanks again to everyone for your support!
And thank you for all the love on my living room update post, I'll be back tomorrow with more on the new rug and other details of the room! :)