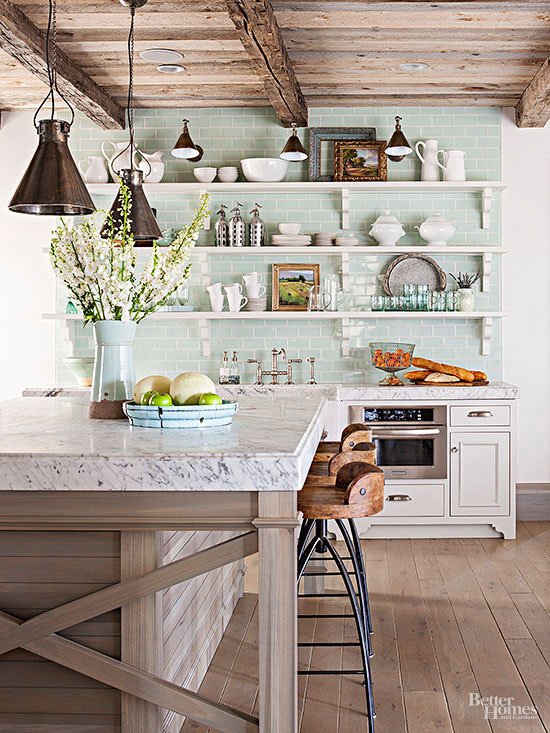 BHG
Designers refer to the ceiling as the fifth wall. Look up in the room you are in right now, you'll see the ceiling contributes to a significant portion of the visual surfaces! But beyond the safe choice of white or even a more daring color statement with paint, the ceiling also presents an interesting architectural opportunity in many rooms. I LOVE opportunities for architecture, don't you?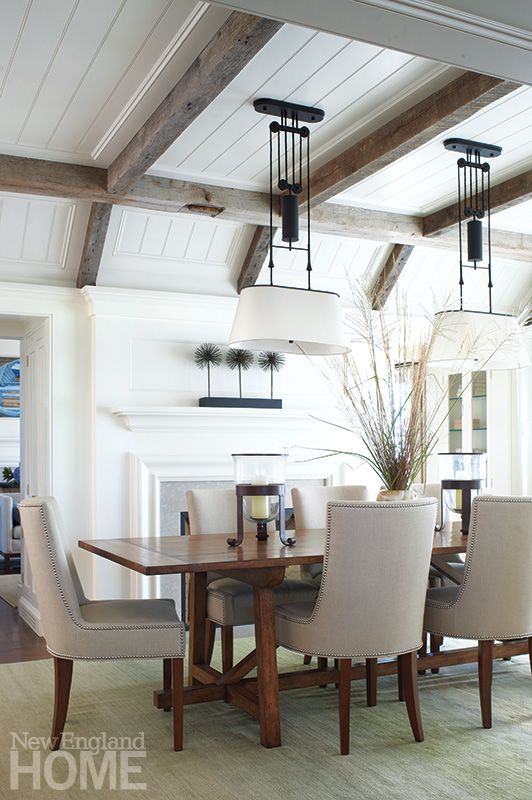 New England Home
I think if you are going to install a prominent architectural treatment that will be forever be looming over your head, you'll want to carefully consider the impact it will have on the overall design of the room. The ceiling height, the style of the home, the visual weight of the treatment in the room, the width, stain or paint color of the beams or boards and how the architectural feature will complement the floors, windows, walls and other elements in the space are definitely important considerations.
Today I am featuring some interesting examples of ceilings featuring wood planks or beams. Check out these lovely rooms!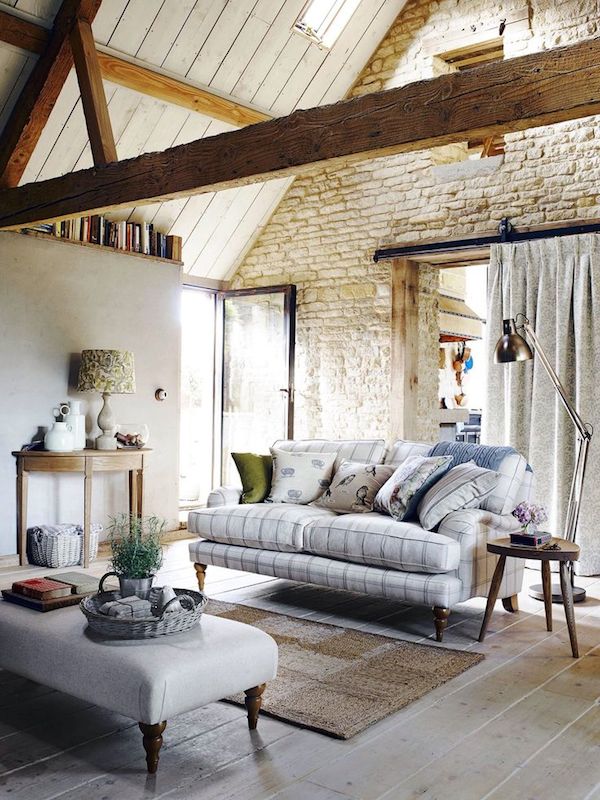 John Lewis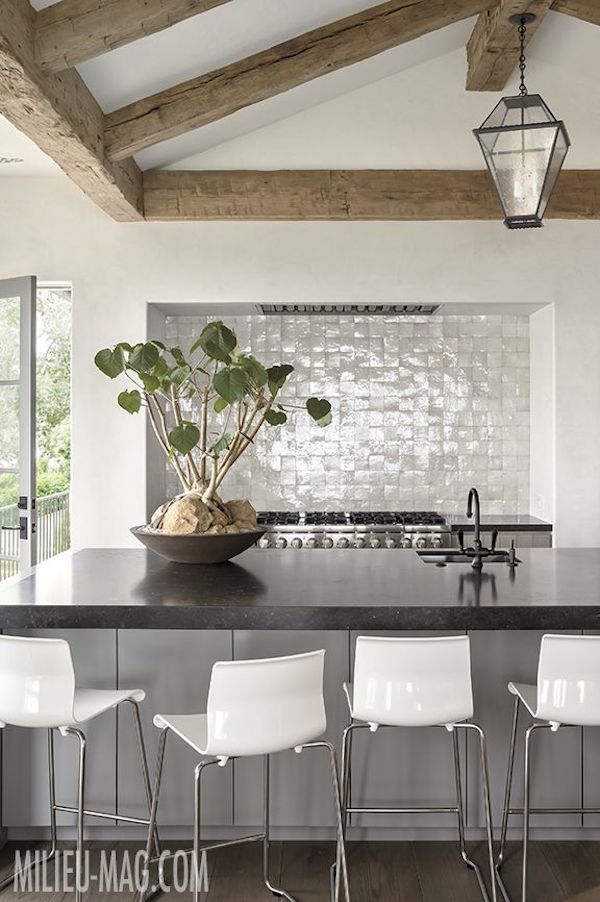 Milieu Mag  Designed by Tim Clarke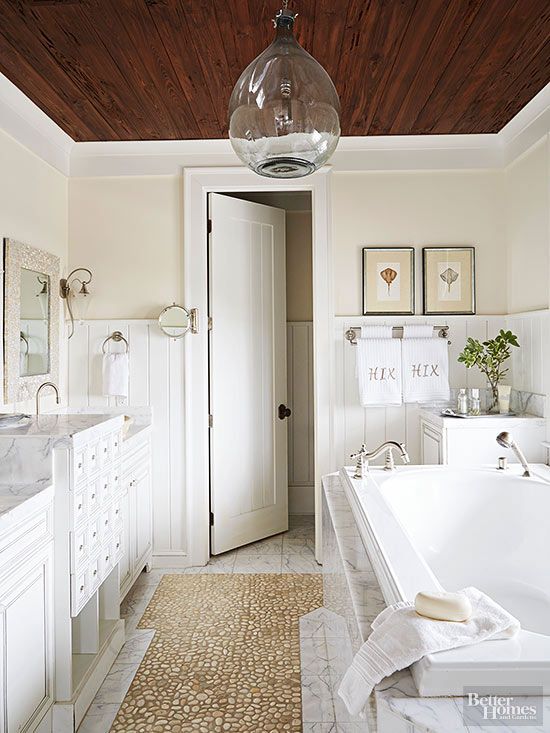 BHG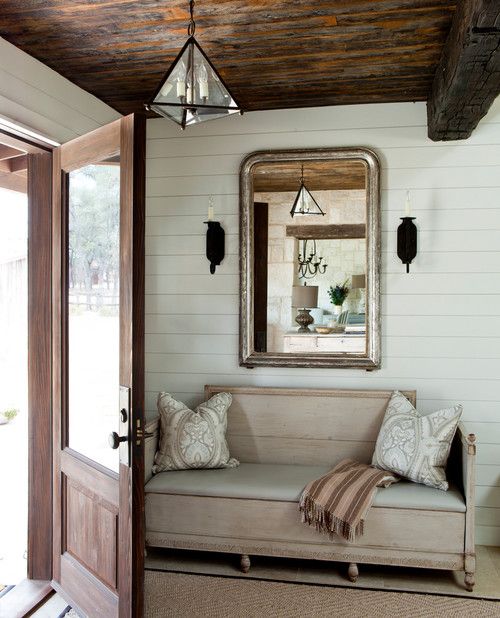 Dalgleish Construction Company
What do you think? Do you love wood ceilings?
More Posts:
Architectural Details: Shiplap Paneling
4 Decorating Lessons from Anthropologie
The One Decorating Accessory I Can't Live Without