This post was created in partnership with You Need a Budget
Do you ever feel frustrated by the limitation of finances, especially when you have big future dreams for your home (or goals for life, for that matter)? I know the feeling. I'm a live-in-the-moment girl and I'll admit, I struggle with budgeting for future things. I like the satisfaction of now.
Even if a fancy coffee is $5, quite a lot, it sometimes seems like a small price to pay for the joy of having it now, when the new kitchen appliances I might want could be $5,000.
A lack of a plan is often how decorative clutter builds up around the house, too. We might not feel too bad about buying inexpensive accessories on a regular basis, but without a budget we will never save enough money to do the bigger things that might truly transform the room. Pretty soon we have invested in a lot of accessories we might not even love anymore and our room still doesn't feel right, you know what I mean?
But if money just slips through our hands and heads to whatever bill is currently screaming at us, or whatever our heart desires or even needs at any given moment, we miss out on the joy of being intentional about how we live and spend our resources.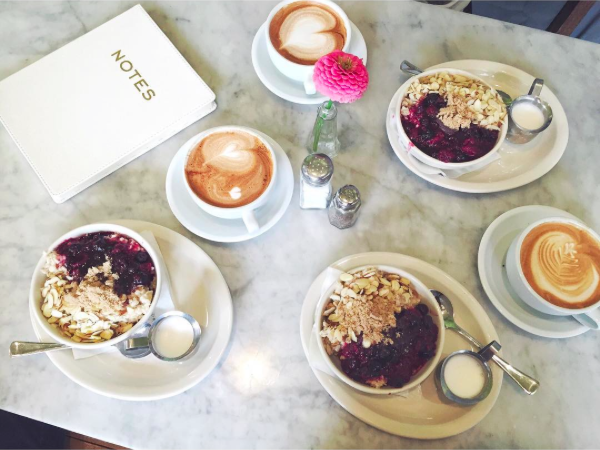 I don't know about you but on a frivolous level, I love going out to eat, getting new clothes, decorating my house, AND sipping on $5 lattes. On a generous level, I love giving to support causes and ministries that matter to us or someone in need. On a practical level, I love feeling secure about my future. I love paying my bills on time and knowing I'm prepared for emergencies. I want to provide for our family's immediate needs.
I thoroughly want to enjoy ALL THE THINGS money could buy.
Money may not really buy happiness, but we should tell it what to do for us, or it might be spent somewhere else, on something other than what we intended (maybe accidentally on a latte or a new throw pillow, instead of into our savings account for a new appliance or to add to our emergency fund, whatever the case may be).
note: the budget images in this post are not of my own budget :)
When we moved to Seattle, I knew we'd have to be even more deliberate about how we spend money. While it would be awesome if we had moved here with a big home improvement savings account, an inheritance, a financial gift or big win to make that happen, we didn't. We knew we would have to save our pennies if we were ever going to make our long term goals a reality, while still being faithful to giving and to keeping up with our immediate needs.
We love talking about home improvement projects around here, but often we ask ourselves what could be done "on a budget?" It's actually impossible to answer that question for someone else!
Being "on a budget" should not imply that you are poor, or frugal, or cheap, or anything like that, it should just simply mean you have decided to tell your money where to go. I think everyone who cares about how they spend money, whether they have a lot or a little to work with, should be on a budget!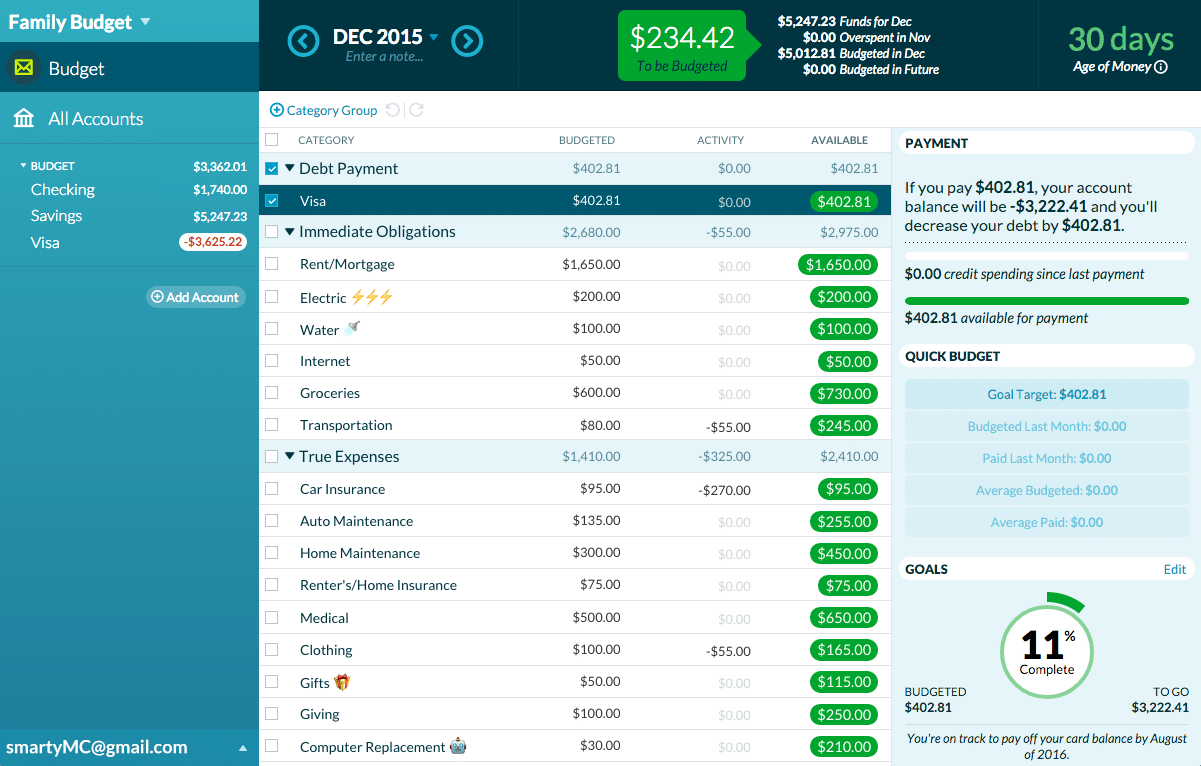 We will all have different goals, different means and different needs. You may spend money on hiring help to do a project, someone else might spend money on supplies and DIY the same project instead. Neither one is necessarily a bad use of funds, if we each proceeded with our plans based on our own budget, we can feel confident in our choices.
That's the beauty of setting up our own budget, we will have decided in advance where we want our money to go. We can make decisions about when to spend, when to save, when to splurge and when to be more frugal.
A budget is our handy dandy decision maker when we face that all too familiar conundrum: should we buy THIS chair or THAT chair, this month or next month, or neither.
I started using an online budgeting system that I really really love and it is PERFECT for setting goals for the future, like house projects. It's called You Need a Budget. RIGHT? I do need one. You know you do, too. When I was approached about sharing You Need a Budget with you, I was elated not only because I had it for myself, but because I knew this topic of budgeting was one I feel passionate about, in light of the topics of this blog.
How can prepare financially to do home improvement projects on our budget?
When should we spend, and where should we save or splurge?
How can we pay off debt and reach financial goals while improving our home?
Clearly if we don't set a budget, we can and likely will end up off track, potentially making decisions about our home (and everything else) that don't make sense in light of our goals, or facing unexpected expenses that could have been avoided if we had made a plan.
You Need a Budget is the perfect solution. It helps you to be confident in your decision making because you tell the money you have right now where you want it to go, and you will know exactly where it went.  You can set a budget online, set up savings goals (it has really helpful features to help you track your progress!) and even check up on your goals and current financial situation via your cell phone. It's pretty cool!
Give YNAB a try! I think you'll like it as much as I do.
***The first 30 readers to click here to sign up for YNAB will receive the first 3 months free, so it's definitely worth it! There are lots of video classes and tutorials you can take advantage of too, so sign up and take a look around!***