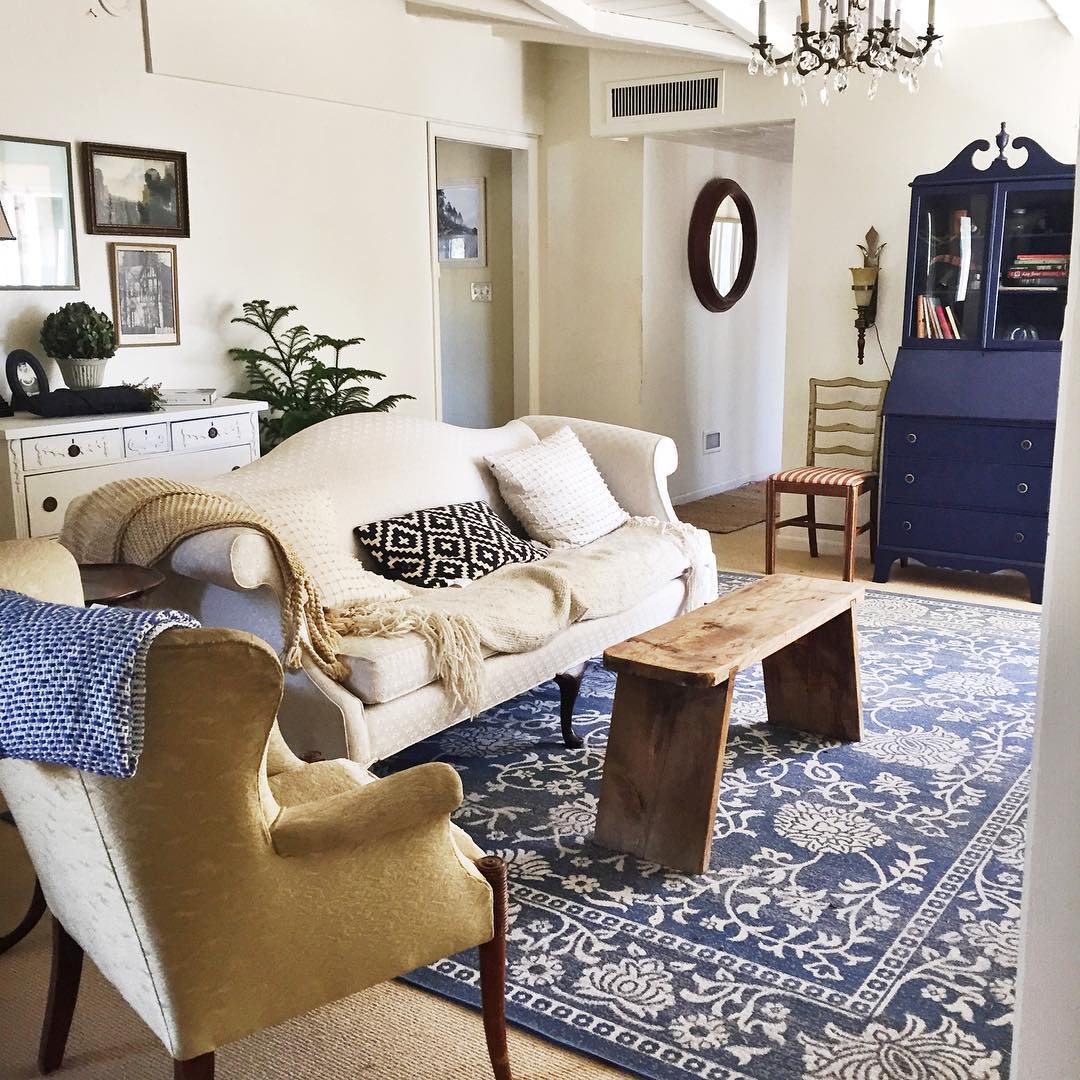 If your room is feeling a little blah or uninspired, the secret to getting that "wow" factor might just be in what you have (or don't have) sitting underneath your furniture. A new statement rug can really update the look of your room, change the mood, make a space feel so much cozier and pulled together, define a conversation area, and be just the right pop of color and pattern your room needs!
A bold pattern might seem like a risky choice, but in a more neutral space without a lot of large scale patterns, it makes the whole room come to life!
(If this rug looks familiar, it is the same one I have, you can find this exact rug at Overstock (we had gotten ours on sale at Wayfair but it seems to be sold out there now!).
This room belongs to one of my favorite people, Lylah at The Simple Farm. She spotted the rug in my post about my living room over the holidays and knew it was just the statement her room needed. She was so right, doesn't her room look adorable?
And now that I see how cozy her room looks, she is inspiring me. (Funny how that happens, right?) Check out her fabulous navy secretary desk and hutch! It looks exactly like my white one, and of course now that I've seen hers, I want mine to be blue, too. Hmm, maybe I'll paint mine and move it from my office to our living room. 
How might a statement rug transform your space?
PS. I'll be back soon with the update on our side yard and more inspiration for our kitchen remodel! :)
Related Posts: