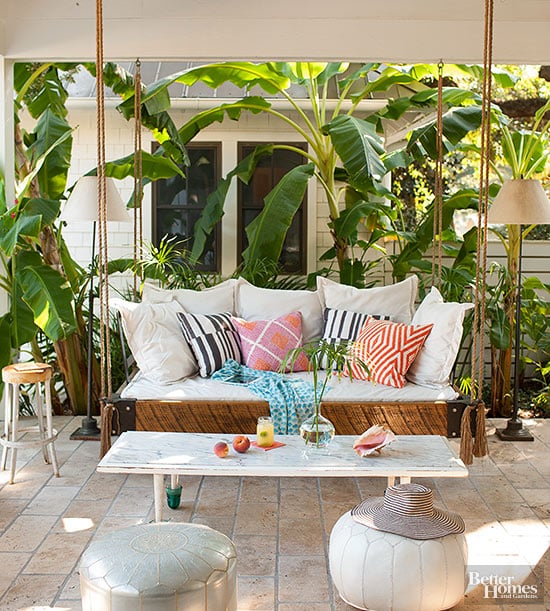 BHG
I've been in an outdoor daybed sort of mood lately. Not sure what that means, exactly, but I guess it at least means I must be in the mood to get comfy and take a nap outside? Actually, that really sounds good to me.
Today I am sharing just a few images of outdoor daybeds, two hanging and one not, that have inspired me to dream about making my outdoor space extra cozy with a daybed!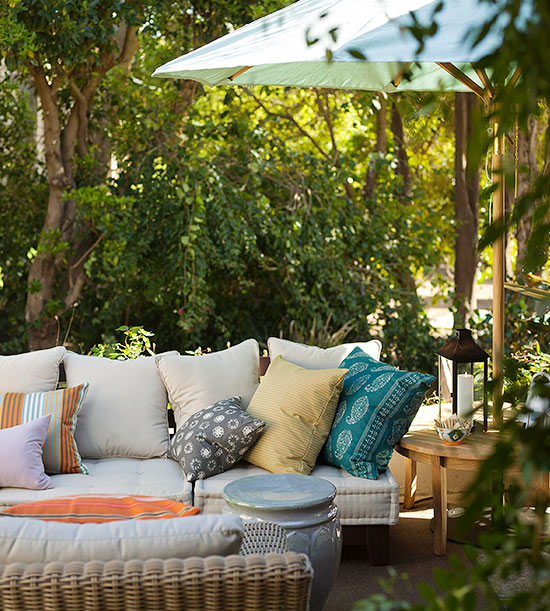 BHG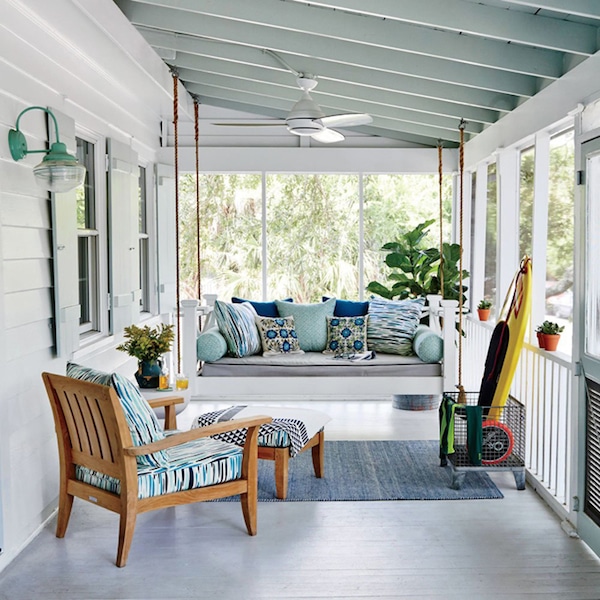 Coastal Living / Cortney Bishop
On a related note (as I shared on Instagram and might even show you live on Snapchat!) I am delighted to have recently discovered that there are lilac trees/bushes in our yard! One is an ombré purple lilac (basically probably two trees twisted together) and the other is a white lilac.
Both smell divine. I wish these were scratch and sniff, but trust me on it. A nap on a daybed near a lilac tree would be a spring dream. Unless you are allergic to lilacs, then maybe not. Fortunately, I don't have allergies, so I'd love it!
Happy Thursday!
Related post:
How to Add Personality to a Small Outdoor Space (my guide on eBay)