This post created in partnership with TIKI Brand
When we moved to Seattle last fall, our biggest priority was to have more family time. Even though we knew there would be a need for some remodeling, we were certain that the location and many of the features of this house would make family togetherness an enjoyable and frequent experience.
One of our favorite things about this house is the backyard. It is like a park, with plenty of open space for the dogs to run and play and room for family to get together! We are so looking forward to summer time when we can gather in our new backyard for family time.
We are pretty excited about creating special destinations to relax, so we can leave all of our electronic gadgets inside on summer evenings and spend face to face time together.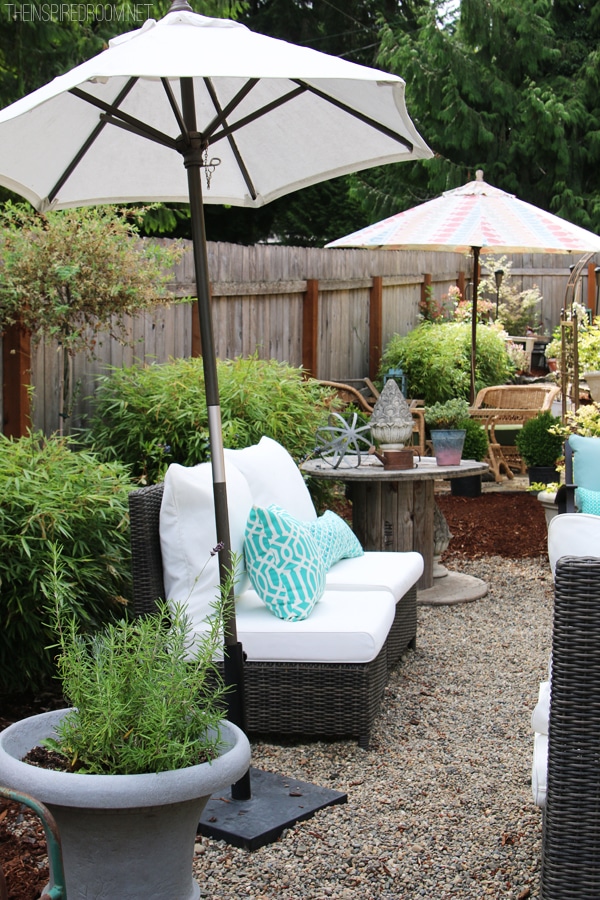 While we had made good progress in setting up our old backyard to be a great destination for family times, (and as much as I miss my special secret garden and our gravel patio with the fire pit) I just know this yard is going to be even more wonderful for our family. Not only is it closer to our family, but it already had such a great head start with privacy and mature plants. We'll have plenty of places to garden and add our own touches, too.
Our dream is to find a cool looking croquet set, maybe get a big hammock or two and then set up all of our patio furniture for a summer full of festive parties and meaningful family get togethers. As soon as we had a bit of sunshine this spring, we pulled together one small area with our old bench, Adirondack chairs and the secondhand teak cart we love to use for entertaining. We already love it!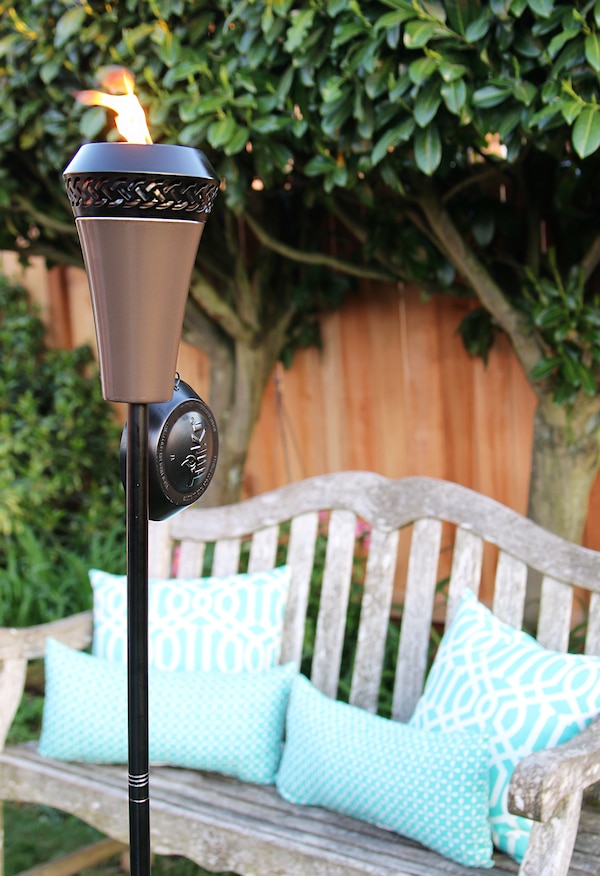 Do you know the number one thing you need in your backyard or any area to make it an inviting destination you'll be excited to use? You need ambience. You've got to set the mood! The most important way to create ambience in any room, big or small, is through lighting.
We love how easy it is to light our TIKI Brand torches and tabletop firepieces for a warm glow so we can invite the family outside and pull the chairs around close for enjoy an evening of togetherness.
I love the new TIKI Brand products because they really do make any area of the yard an inviting place day or night. TIKI Brand Clean Burn tabletop firepieces feature a bright flame that provides light and ambience for your gatherings. When paired with Clean Burn Torch Fuel, they emit dramatically less soot and smoke than regular torches.
We put two small silver firepieces on our cart and I think they look great and set just the right mood. Also, the reusable Roundwick burner-system provides up to three hours of burn time with every fill (4oz). The firepieces are available in a variety of colors, textures and sizes to fit any tabletop or backyard style (outdoor use only). We also put a large TIKI Brand Clean Burn firepiece on our teal side table next an Island King Large Flame Torch. We think it really completes the space!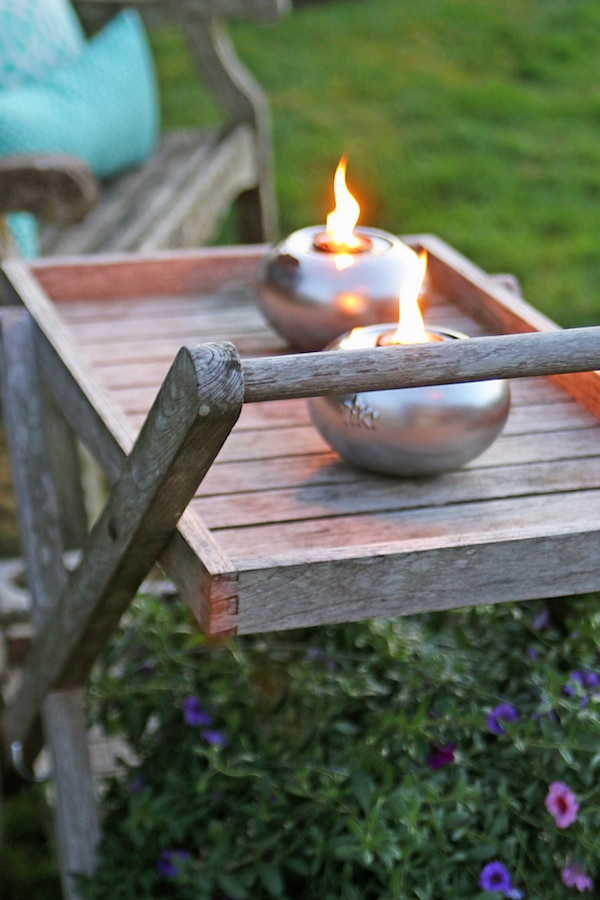 Make the most of whatever space you have and create a memorable place for family to gather this summer! And speaking of gathering with friends and family, we're joining TIKI Brand for The Night of the Power Down on June 26. We hope you will be, as well! Pledge to power down here: TIKIBrand.com/Power-Down.
We are so excited to be able to make wonderful new memories together as a family in our own backyard!