Carter Elizabeth
If you noticed something was amiss with the blog this week, we had a hard drive failure that caused some serious issues. Things you don't want to see after blogging for nine years … a blank screen where your blog used to be! Nothing like a little heart attack to start out the week, right? Thank you, Monday. But, the good news is the blog is back (thanks to Ted my tech guru) and I got yesterday's post back up after it completely disappeared (along with the comments). I thought maybe it was the end of my blog and I didn't even get to say good-bye. Ha!
If you ever feel stressed out from the pressure of life, a blog that was MIA (ha) or even if you are just feeling drained creatively, I highly recommend stepping away from the computer and doing something that can help you refocus and recharge your energy.
Today in celebration of National Coloring Book Day (trust me, it's a real thing!), I am featuring some of the inspiring colored pages I've seen around the internet from The Inspired Room Coloring Book.
It is so fun to see the various ways people show off their style with a creative interpretation of a room in the book, or how they pull together a fresh color scheme and show off their own creative flair. If you have your coloring book already, share your pages on Instagram with the hashtag #TIRColoringBook, I'd love to see!
Meanwhile, I'm excited for tomorrow because I get to show you a little "switcheroo" in my living room! See you then. It's good to be back :).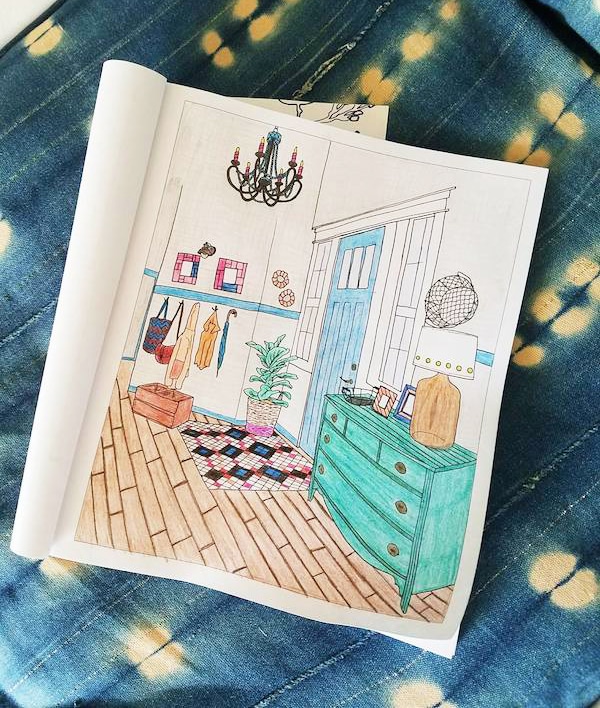 A Designer At Home
Confetti Style
That Mommy Blog
Poofing the Pillows
More Than Hungry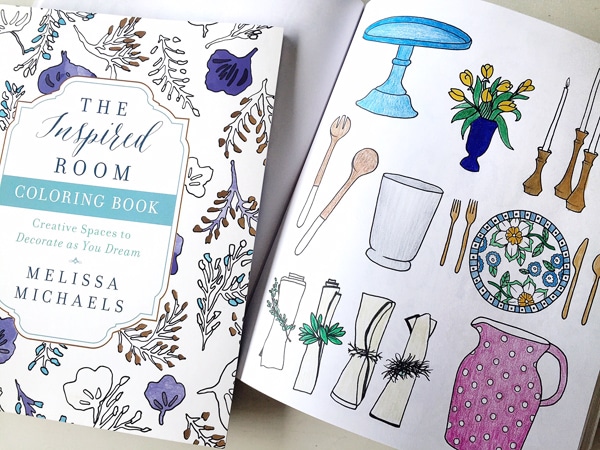 Order on Amazon HERE
Order on Barnes and Noble HERE