BHG
I always like a cozy vibe in a home, but the transition to fall always confirms it.
When I think of the perfect fall or even winter houses, I picture a little more warmth, charm and character. Something almost huggable. A place you could curl up, nestle in and feel right at home. It might be the color palette, maybe it's the plaid, it could even be the extra layers of rugs and throw blankets.
A fall house will always be cozy.
Perhaps you have your own idea of what would make a perfect fall house!
Even if it is still hot where you are, I hope these rooms inspire you to look forward to those crisp fall days ahead.
Which inspiration room speaks to you the most and why? Let's chat in the comments!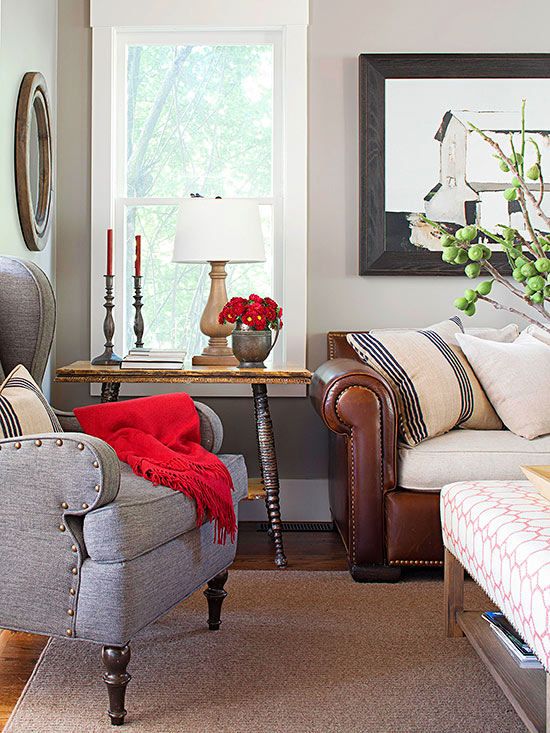 BHG

Related Posts:
Rust, Coral, and Orange Fall Inspired Rooms
7 Must-Haves for a Cozy Fall Home (my guide on eBay)