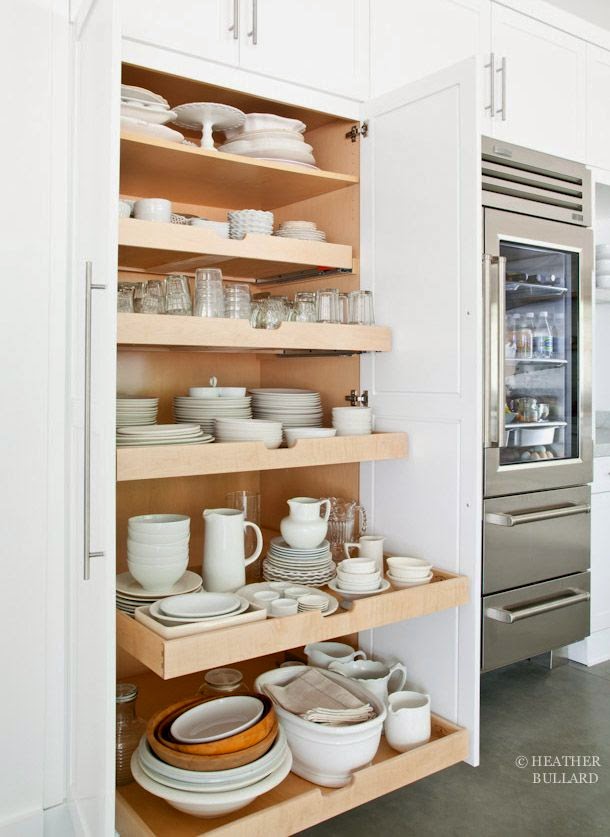 Slide Out Kitchen Pantry Drawers via Heather Bullard
It's demo day in our kitchen! Eek! After a year of dreaming and planning, the big day has finally arrived. Yesterday we set up our temporary kitchen in our laundry room downstairs and it made it feel all the more real. While the laundry room is not as ideal as a kitchen (we don't have a sink or a dishwasher!), we do have a few available cabinets, some counter space, and as I mentioned we'll have our electric skillet and a microwave, so I think it's going to work quite well. Today we are moving our refrigerator downstairs, too, so we will be all set up and ready to get this show on the road!
UPDATE*** See my finished kitchen (with a slide-out pantry) here!
Even though we will still have a small kitchen after this process is complete, we will have more functional storage than we had before. I'll show you the layout and more details about the kitchen and our cabinets in time, of course, but one of the organizational features I'm most looking forward having installed are the new slide out kitchen pantry drawers. We had slide out pantry drawers in the existing kitchen and found them to be quite handy for organizing and maximizing space!
Below you'll find a round up of many of the slide out pantry inspiration photos and ideas we gathered during our remodeling planning phase. If you are planning your own remodel, you might also enjoy catching up with some of my other recent kitchen inspiration posts on the blog (find the links at the end of the post!).
Happy Wednesday, friends! Thanks for being excited for me and following along with the remodeling process. I always LOVE reading your comments and sharing this adventure with you.
PS. Did you see I snuck in a pup-update post late last night? Little Leo is getting SO BIG!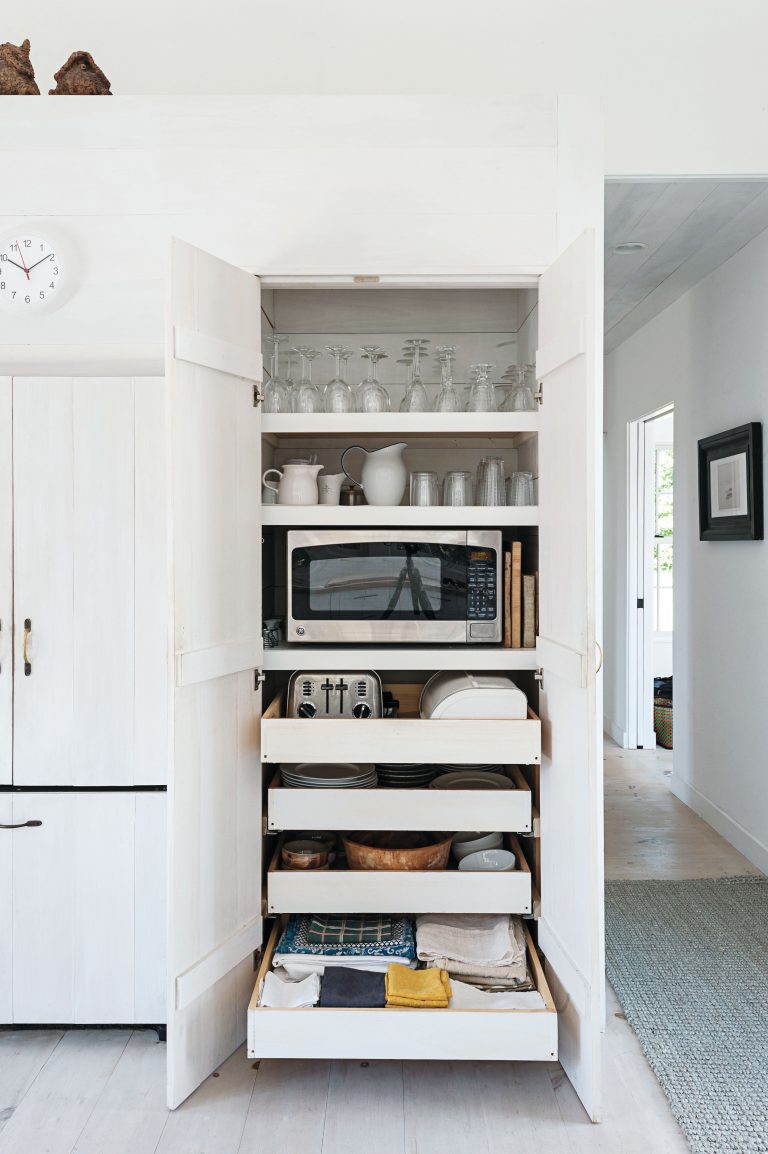 Remodelista / Photography by Matthew Williams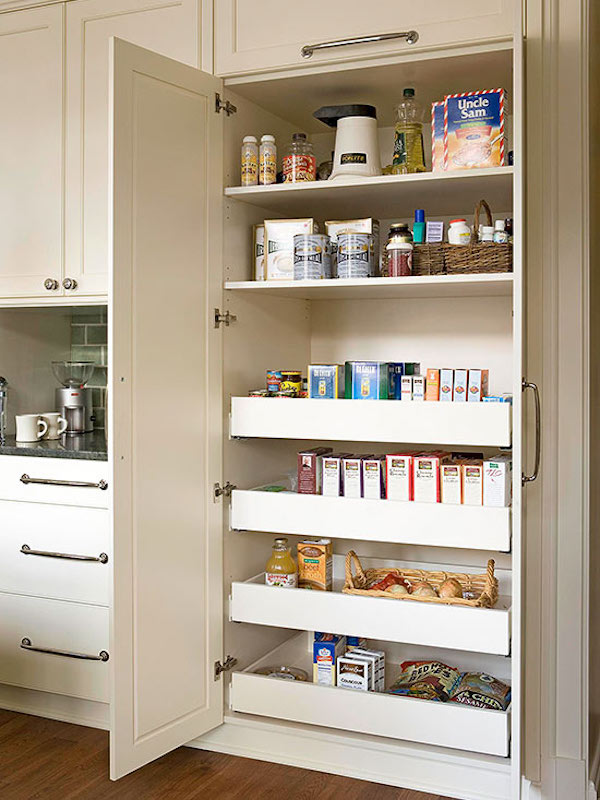 BHG
Find more of my kitchen inspiration below:
Mug Racks & Kitchen Coffee Stations // Kitchen Open Shelving // Farmhouse Sinks // Kitchen Hardware (Black) // Kitchen Covered Range Hood Ideas // 8 Showstopping Kitchen Ideas
UPDATE*** See my finished kitchen (with a slide-out pantry) here!