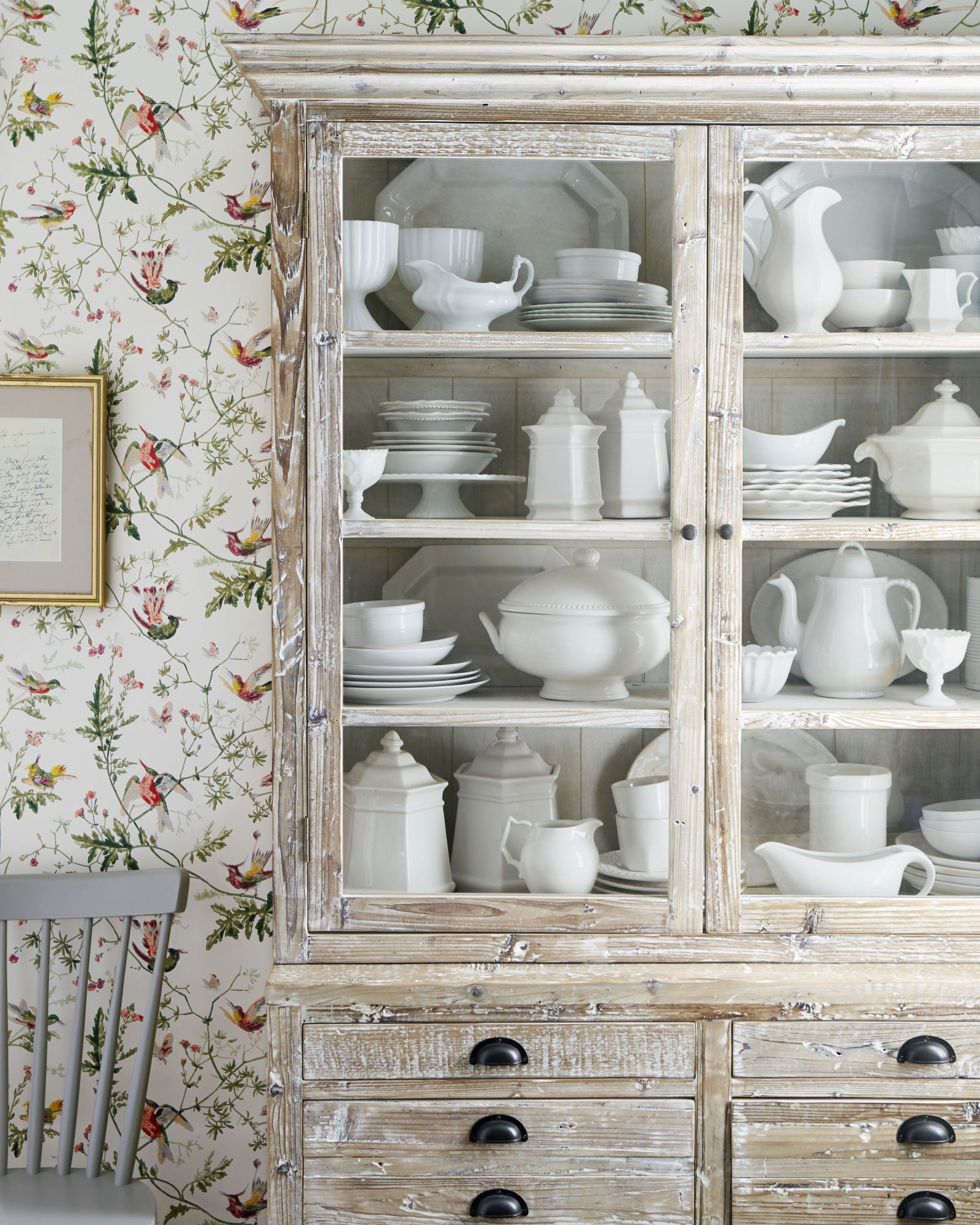 Country Living – David Hillegas
Do you love to collect dishes? You might have seen in my "Life Lately on Instagram" post that I bought some new blue and white dishes. I've always collected mostly white, with the exception of some colorful mugs and salad or dessert sized plates. It is fun to have a new set to play with!
If you have a huge kitchen, you probably can fit everything in your cabinets. But if you have a little kitchen like me, you'll probably need some overflow cabinets somewhere.  Yes, you could just pare down and have only enough for your everyday needs. But what fun is that? Of course, it's not fun to have too much stuff you don't use, either. It's best to only keep what you really love and use.
But if you do enjoy setting a table, where do you put all your favorite surplus dishes, serving bowls, and pitchers? Even in a small house you can probably get creative and find a way to tuck them in somewhere!
Today's post has inspiration for closed cabinets, freestanding buffets, built-ins and pantries, shelving, and charming china cabinets. Enjoy!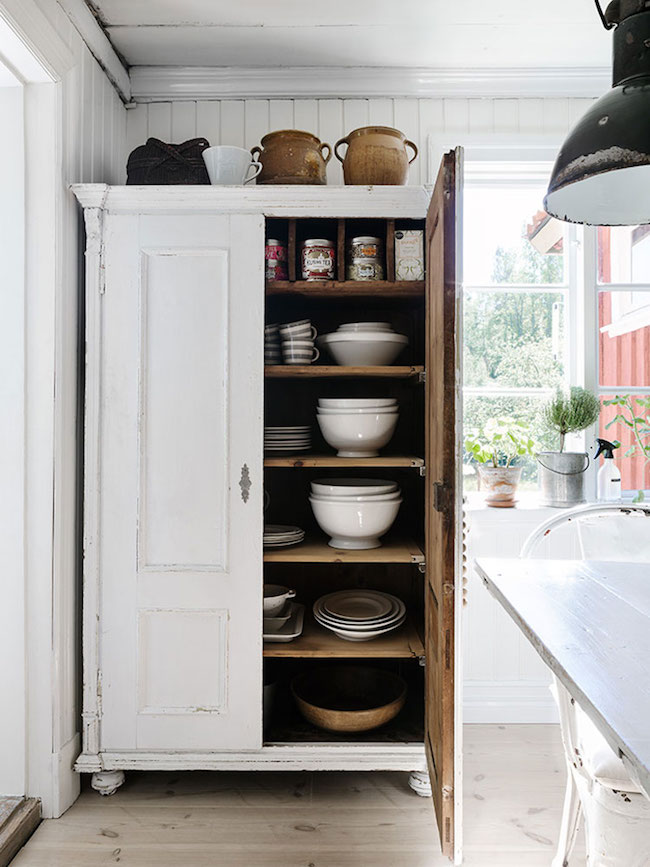 original source unknown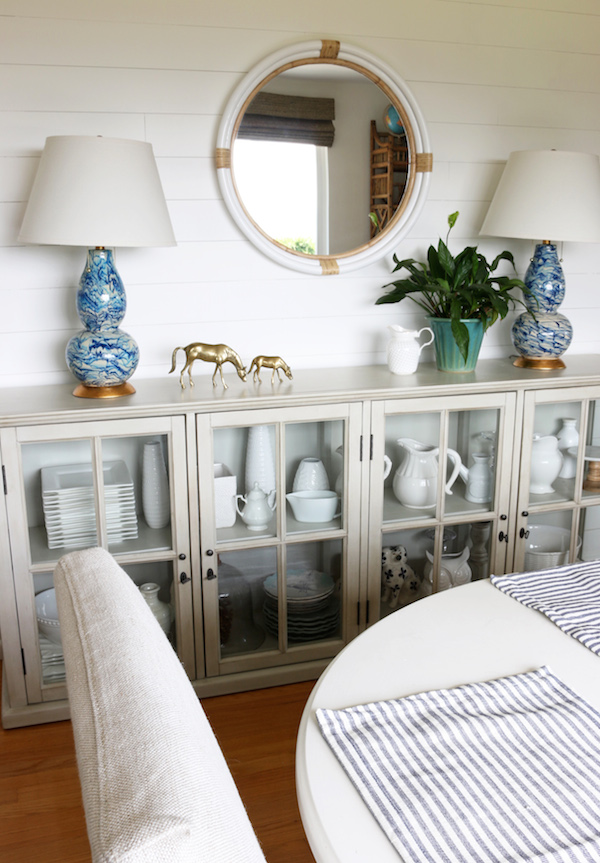 The Inspired Room (my dining room / Hampton Casement from RH / Lamps)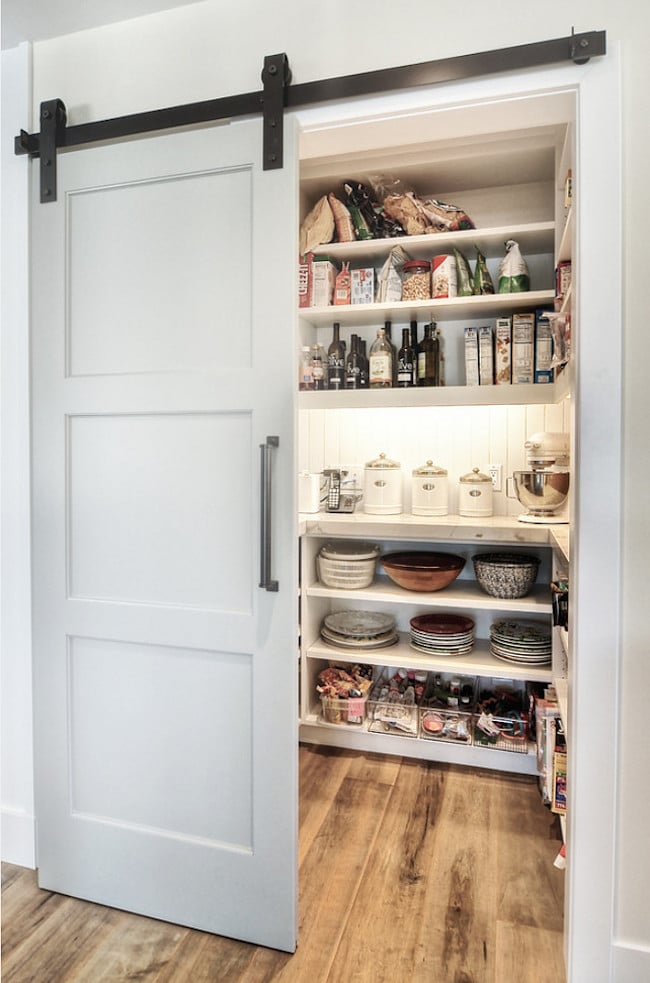 Dwellings Design Group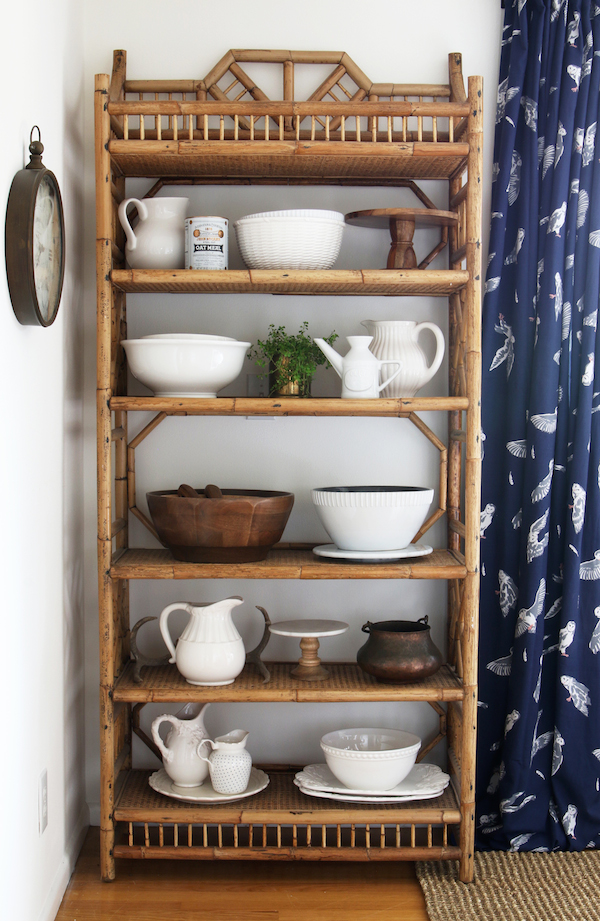 The Inspired Room (my rattan shelf in the dining room)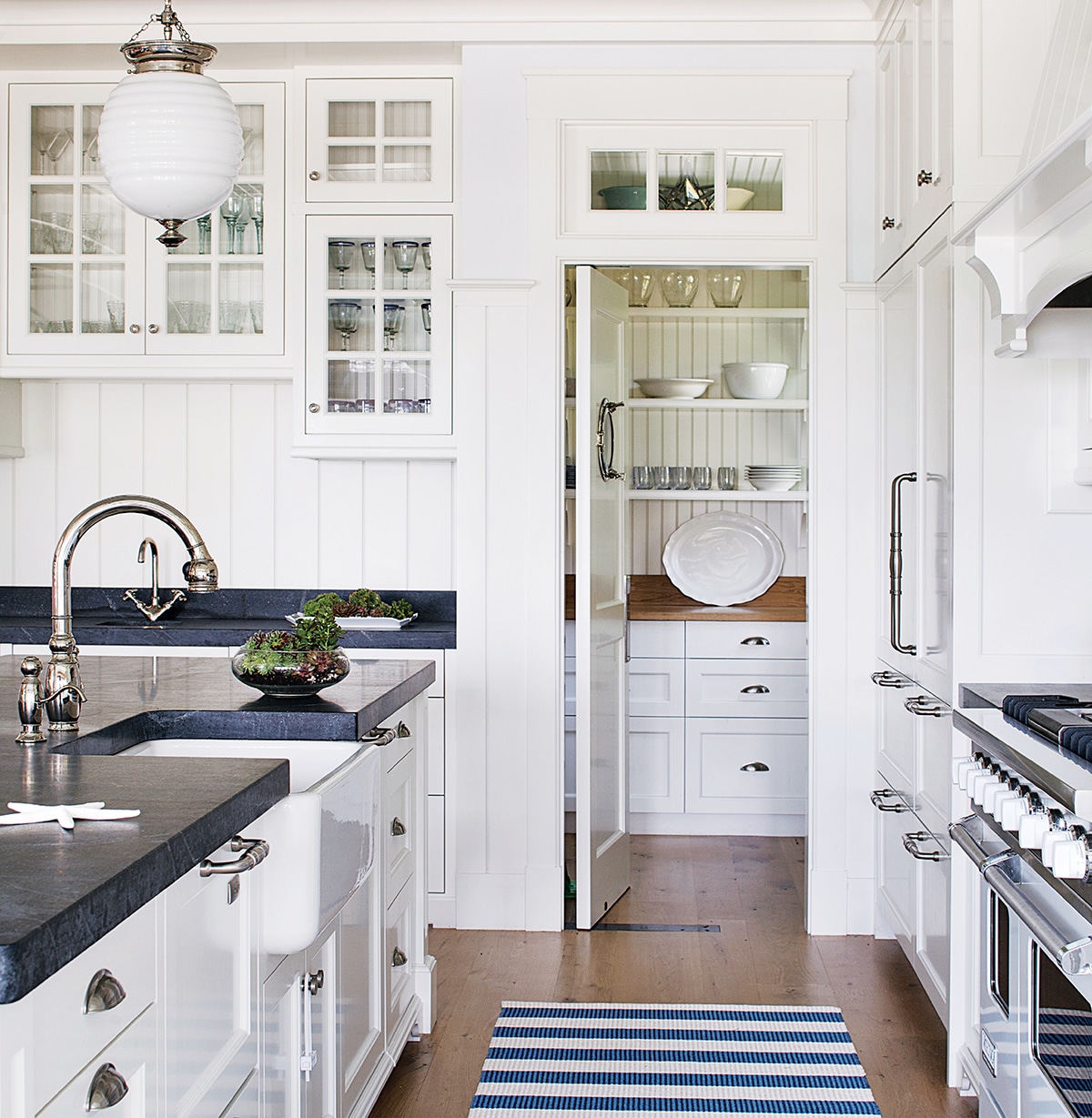 Boston Magazine / Photo by Bob O'Connor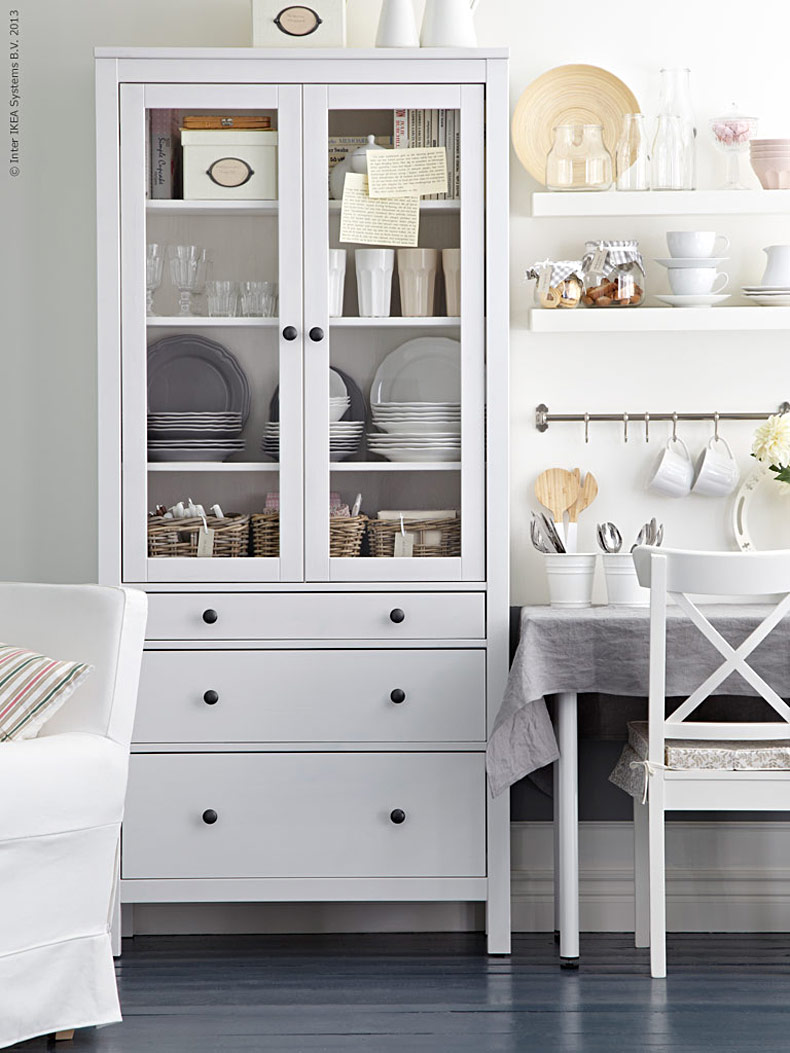 Hemnes 3 Drawer Cabinet from Ikea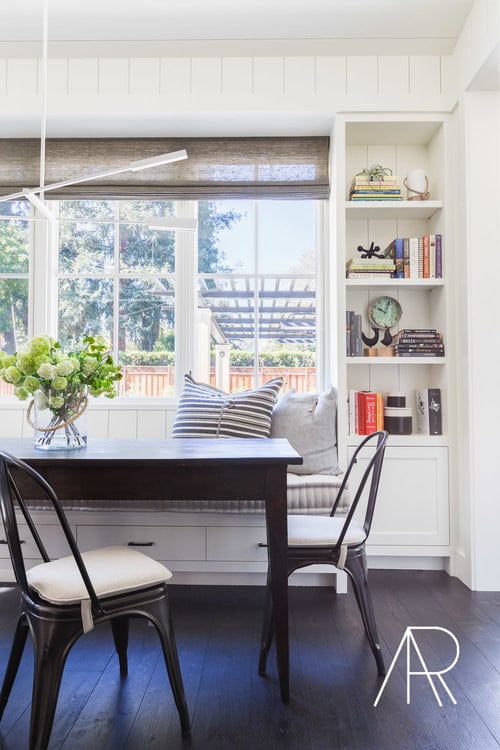 Alyssa Rosenheck + Jennifer Robin Interiors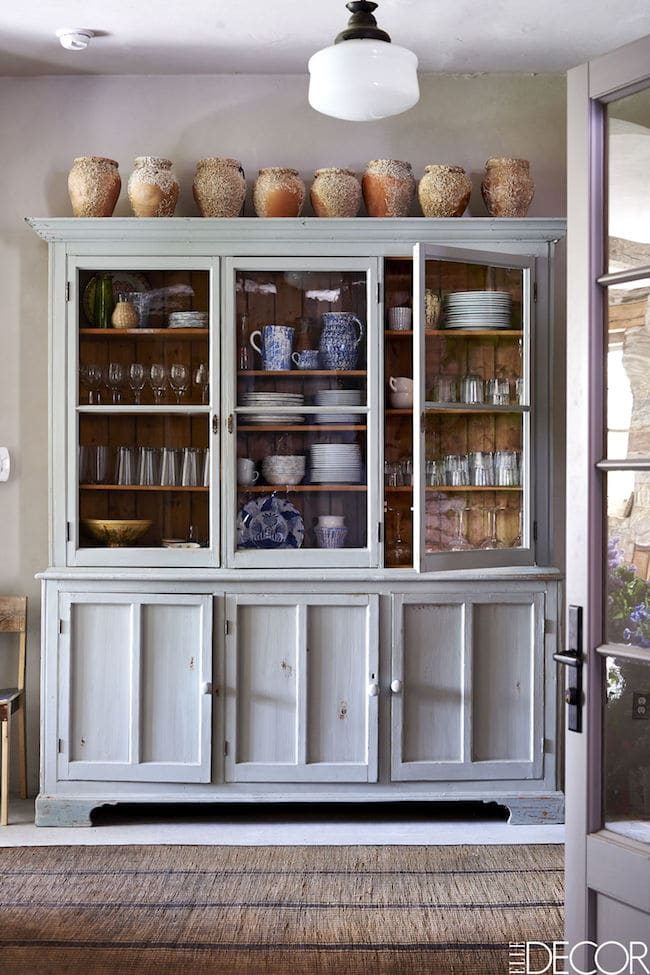 Elle Decor
Where do you keep extra dishes?
Be sure to read Make Room for What You Love for motivational ideas for simplifying, organizing, and making room for what matters to you!
Related Posts:
Dining Room Built-In Inspiration
Small Space Solutions: Furniture Ideas
Lovely Bathroom Storage Solutions