I am so excited to let you in on a little behind-the-scenes news :). I wrote a new book called Simple Decorating! The book is 50% off TODAY ONLY (about $7.50) online at Barnes & Noble (it's a pre-sale deal, the actual release date for bookstores is April 1). One of the things I love about writing so many books (this is my 5th!) is that with each book I have the opportunity to create different products that will speak to women who might be at different places or in different seasons in their home-making journey.
Simple Decorating is an adorable softcover book with over 300 tips and color photos. Whether you're moving in to a new place or just want to make progress in your old place, you'll find simple tips that can spark an idea or inspire you to take a fresh look at your home's potential.
It's an inspiring little book to take with you on the go or to set by your bed because it's a compact size and an easy read.
If you're like me, you probably would love to FEEL settled and pull your home together right now. Like today. Who likes to feel unsettled? Not me! We all have those days when we just want to feel like by the end of the day we were able to make something prettier around our home.
That's why I wrote Simple Decorating. I wanted to offer bite-sized decorating ideas that are budget-friendly, easy to implement and won't overwhelm those of us who don't have it all together yet.
This book would make a great gift, too.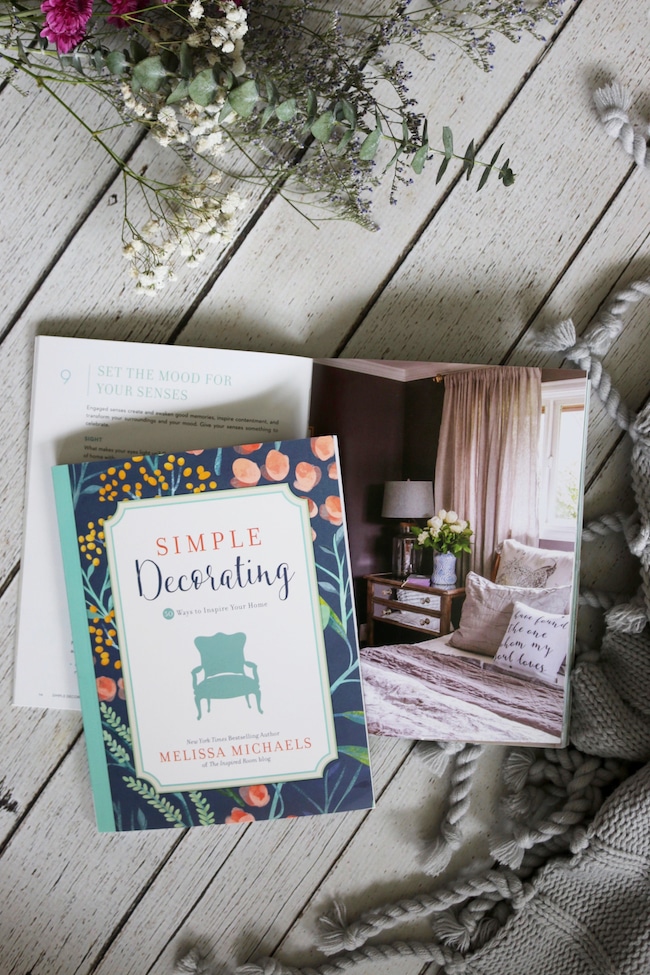 #simpledecoratingbook
You'll find Simple Decorating through your favorite booksellers and 50% off today only online (for about $7.50) at Barnes & Noble! If you are able to help me with some promotion, that would be wonderful! Feel free to share these images on your social media with the hashtag #simpledecoratingbook and let your friends and family know about the book. <3
I'm so grateful to all of you for the support you've offered as I've written and released each of my books over the past couple of years! Thank you!