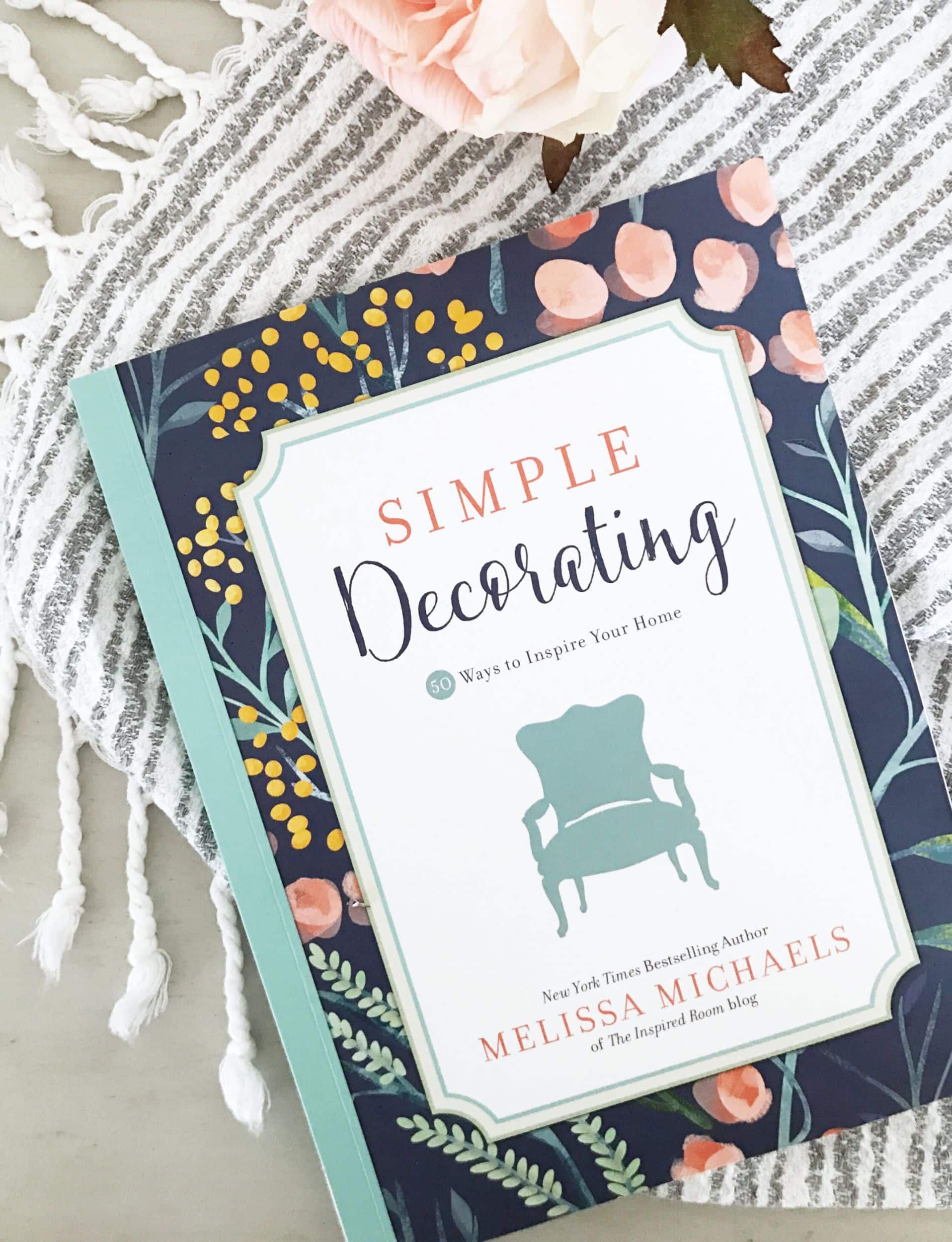 Today is the official birthdate for my newest book, Simple Decorating! Hooray, I really enjoyed creating this adorable little book. It's a comfortable and compact size, but packed full of decorating tips and full color photos to inspire your home. I'm super excited to finally see it head off into the world and to bookstore shelves. You know what my secret dream is?
My secret dream is that I'll somehow get to see Simple Decorating in YOUR house! I am so very grateful for your support and encouragement. It would be so fun to see a photo of the book in your home, maybe on your coffee table, or on your nightstand, or next to you in the car or on your kitchen table and share it on social media. Show the cover, or your favorite page, or your smiling face with your book.
Please use the hashtag #simpledecoratingbook and tag me @theinspiredroom if you post it on Instagram so we can see it in your home (or tag The Inspired Room on Facebook!).
I'm also really honored when readers share my books on their blogs or video channels, too!
The darling Rachel of Sweet & Simple Home is starting a fun brand new video series based on Simple Decorating for her YouTube Channel. She'll be showing real life ways she is applying the tips and principles from Simple Decorating into her  home. Fun, right? I love that she's doing these videos for her followers and it's so exciting to have my book featured as a part of her series.
You can follow Rachel's series by subscribing to her channel here.
If you haven't yet signed up for my free decorating guide, you can still do so here or below through April 15. When you sign up for the free decorating guide, you'll automatically be entered into a giveaway for one of two $500 shopping sprees to Wayfair courtesy of my wonderful publisher, Harvest House. I don't know about you, but I think a $500 shopping spree would be a blast.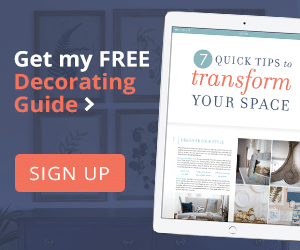 What will you buy first if you win the shopping spree? :)
Order Simple Decorating at Amazon or Barnes and Noble.
Come back Monday for some SPRING CLEANING!