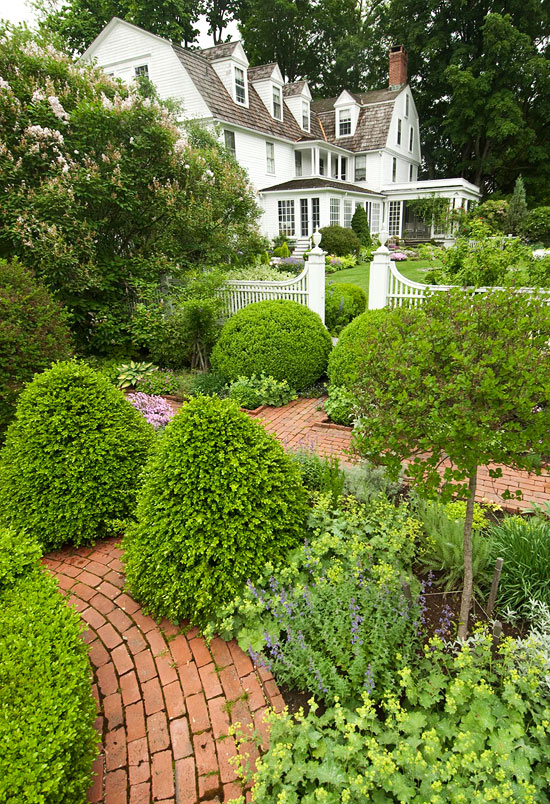 Traditional Home – Kindra Clineff
Yesterday our family spent the afternoon wandering around a local garden nursery (Sky Nursery in Seattle). It was so relaxing to just walk around, enjoying all the plants! I love this time of year! We came home with some veggies and herbs to plant a kitchen garden. I've been missing our old backyard where we had filled so many pots filled with edible plants, veggies and fruit (you can see our old backyard here). I loved walking outside and grabbing some lettuce for dinner. I can't wait to get my container gardens started this week!
When I got home with my little plants I was so inspired to garden that I started looking for ideas (a future post in the works!). As I was scrolling Pinterest I ran across this amazing dream home and garden (above). It definitely stopped me in my tracks. Gorgeous exterior and garden, yes? I'd love puttering around in that yard.
While I do miss all those potted container gardens in our old yard, I love our new backyard even more. I am so glad that we have beautiful established trees and plants, it will make gardening and adding my own personal touch so fun.
Are you getting excited for gardening? Happy May Day!
If you're looking for a pretty spring door basket for May, you can check out mine here!