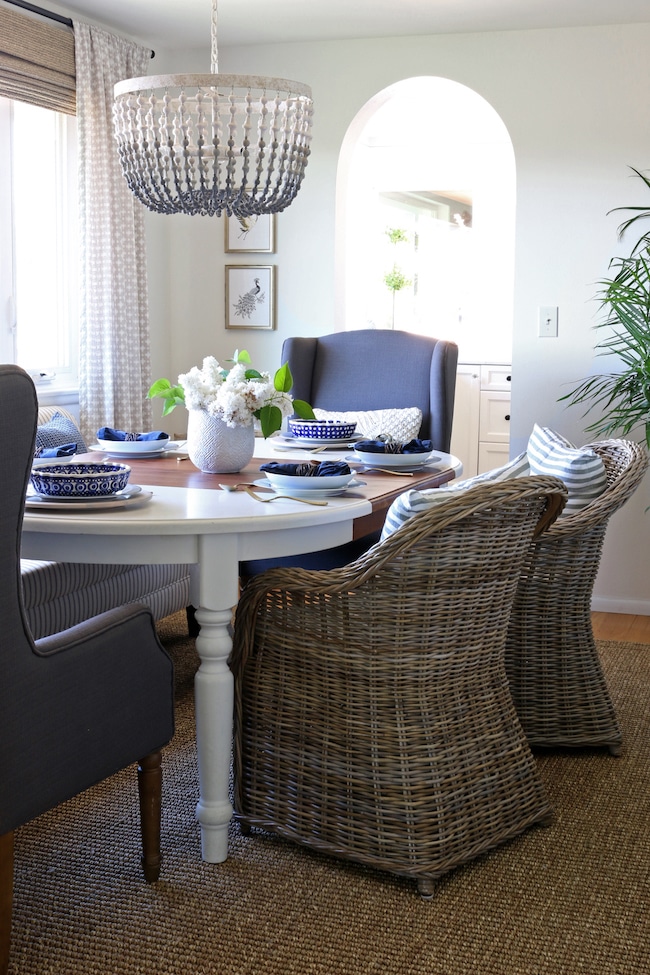 Do you ever feel like you are in a creative lull with your home? It happens to most of us at some point. Actually, I'm just coming out of one of those lulls. I think it's common to experience one after a remodel or completion of a series of big home projects.
It actually makes sense to me why some of us feel like we get in a lull, or even a creative "rut" or a period of restlessness at some point after a big project season is complete.
For months you were problem solving and envisioning new ideas. Then you were implementing your vision and watching it come to life! That's an exhilarating (but sometimes exhausting) experience.
Once those projects are done … you're no longer doing any those activities.
The change of pace and activities can be a welcome relief at first. But if your whole house isn't "done" yet, and you aren't planning to start another big project on its heels, you might start to get a little restless for what's next.

A period of rest after a big project can rejuvenate the mind, which is helpful to make way for a new vision or creative project to begin. That season can also offer the opportunity to sense gratitude for what you have as well as time to find contentment with what you've already accomplished.
I find that not trying to rush through a lull to get onto another big project can also give me time to focus on other priorities, bringing more balance to other important parts of my life.
By taking a period of time to rest and enjoy what I have already worked on or finished, I actually find myself starting to get inspired again, often by those newly completed spaces! That's what happened recently for me.
We don't have any plans to start another remodel any time soon and haven't built up the budget for any of the other bigger projects on my "wish list."
But since I still want to make more progress on our home this year, fresh inspiration needed to strike!
The "lull" after the kitchen project gave me time to think and ponder my next steps in our house. I decided that I wanted to focus on small style updates the rest of this year. By using what I've already completed as a spring board, I can start refining other spaces accordingly and as the budget allows.

Inspired by the mood of my newly remodeled kitchen, I was recently able to make a few simple changes to our adjoining dining room using mostly things I already had!
It's so helpful to have a completed project, our kitchen, as a style setter for decision making in the rest of the house!
A curtain swap with another room, moving around furniture, hanging some plates, and adding a pair of new lamps to the dining room helped refine our style a little more (at least for the time being.)
Now I'm inspired to keep going in other rooms of the house! Baby steps, but at least we're headed somewhere.
In part two of this post, I'll share five ways I jump start creativity to further refine my style. Plus I'll share more about the simple changes we made in the dining room and the impact on other rooms in our home!
Dining room sources:
Scroll the arrows below to shop:

Sources and details:
Dining Banquette Bench (many pattern options)
Rattan chairs: sold out from World Market (similar: 1 // 2)
Wingback dining chairs: sold out from World Market (similar)
Ombre beaded chandelier (or similar chandelier)
Rattan etagere/bookshelf – thrifted! Similar: 1// 2 // 3 // 4 // 5 // 6 // 7 // 8
Gray and white striped pillows
Gray ceramic table lamps and linen lampshades
Woven planter – Ikea
It Is Well With My Soul artwork (above fireplace)
Wall color: Simply White Benjamin Moore